The murderous assault in Kenya is ending in its fourth day. In further developments, an off duty SAS soldier saved a hundred people, going into the kill zone a dozen times. A female, thought to be a widow of a London terrorist suicide bomber and planner of this assault is among the dead. But still fighting continues.
Meanwhile in Australia, AGW believers are crying censorship because they are not being given public money to spread their hysteria. Flannery is threatening to start a commercial propagandist interest offering 'impartial' hysteric advice. Suzuki has been fact checked. He has been given many rostrum to spread his lies, but they are lies. Paul Barry has attacked independent voices who are critical of AGW hysteria.
The NBN board has been asked to resign. It is anticipated that the NBN will continue, as is, short term, until someone can make it effective. A human rights lawyer verbally assaults those who don't think it is compassionate to drown desperate people. The government decision to not broadcast each boat arrival, but give a weekly report is denounced as censorship .. but it is merely silencing a siren call.
Pru Goward is still effectively defending her reputation from the terrible slime of the ALP. The ALP are using leaks to show their ineffective administration had been killing children. In this case they accuse Pru Goward of using more case workers (they claim less, despite facts) to investigate serious cases. It is a cheap shot, but it hurts too. Nobody likes children dying from neglect.
Really disturbing is the Australian Conservative Libertarian group dropping all pretence to Conservatism and Libertarianism, and embracing racism.
===
Hatches
Happy birthday and many happy returns, all born on the same day, across the years
Vitellius
(15),
Alaungpaya
(1714),
Horace Walpole
(1717),
Lottie Dod
, (1871),
Franklin Clarence Mars
(1883),
F. Scott Fitzgerald
(1896),
Howard Florey
(1898),
William Dobell
(1899),
John Kerr
(1914),
Mendel Weinbach
(1933),
Linda McCartney
(1941) and
Jack Sock
(1992).
Matches
768 –
Charlemagne
is crowned the first
King of the Franks
.
1645
–
Battle of Rowton Heath
,
Parliamentarian
victory over a
Royalist
army commanded in person by
King Charles
1664
– The
Dutch Republic
surrenders
New Amsterdam
to
England
.
1789
– The
United States Congress
passes the
Judiciary Act
which creates the office of the
United States Attorney General
and the federal judiciary system, and orders the composition of the
Supreme Court of the United States
.
1841
– The
Sultan
of
Brunei
cedes
Sarawak
to the
United Kingdom
.
1852
– The first
airship
powered by (a steam) engine, created by
Henri Giffard
, travels 17 miles (27 km) from
Paris
to
Trappes
.
1869
– "
Black Friday
":
Gold
prices plummet after
Ulysses S. Grant
orders the
Treasury
to sell large quantities of gold after
Jay Gould
and
James Fisk
plot to control the market.
1877
–
Battle of Shiroyama
, decisive victory of the
Imperial Japanese Army
over the
Satsuma Rebellion
1890
–
The Church of Jesus Christ of Latter-day Saints
officially
renounces
polygamy
.
1932
–
Gandhi
and Dr.
B. R. Ambedkar
agree to the
Poona Pact
, which reserved seats in the Indian provincial legislatures for the "
Depressed Classes
" (Untouchables).
1946 –
Clark Clifford
and
George Elsey
, military advisers to U.S. President
Harry S. Truman
, present him with a top-secret report on the Soviet Union that first recommends the
containment
policy.
1957 – President
Dwight D. Eisenhower
sends
101st Airborne Division
troops to
Little Rock, Arkansas
, to enforce
desegregation
.
Despatches
366
–
Pope Liberius
(b. 352)
1732
–
Emperor Reigen
of Japan (b. 1654)
1889
–
Charles Leroux
, American balloonist and parachutist (b. 1856)
1938
–
Lev Schnirelmann
, Russian mathematician (b. 1900)
1945
–
Hans Geiger
, German physicist, co-invented the
Geiger counter
(b. 1882)
1991 –
Dr. Seuss
, American author, poet, and illustrator (b. 1904)
===
Andrew Bolt

September

24

2013

(2:52pm)
The very first question put to David Suzuki on
Q&A
last night
revealed this warming alarmist's complete ignorance
of the most basic facts of global warming.
Fancy Suzuki not even knowing what the world's main temperature data sets say about global temperatures. Fancy him not even knowing what those data sets are, even when he is given their names.
The only rational response to Suzuki's astonishing admission of utter ignorance would have been to say to him: "Sir, you are a phony and imposter. Get off the stage and don't waste our time for a second longer."
Read the exchange for yourself:
BILL KOUTALIANOS: Oh, hi. Since 1998 global temperatures have been relatively flat, yet many man-made global warming advocates refuse to acknowledge this simple fact. Has man-made global warming become a new religion in itself?
TONY JONES: David, go ahead.
DAVID SUZUKI: Yeah, well, I don't know why you're saying that. The ten hottest years on record, as I understand it, have been in this century. In fact, the warming continues. It may have slowed down but the warming continues and everybody is anticipating some kind of revelation in the next IPCC reports that are saying we got it wrong. As far as I understand, we haven't. So where are you getting your information? I'm not a climatologist. I wait for the climatologists to tell us what they're thinking.
TONY JONES: Do you want to respond to that, Bill?
BILL KOUTALIANOS: Sure, yeah. UAH, RSS, HadCRUT, GISS data shows a 17-year flat trend which suggests there may be something wrong with the Co2 warming theory?
DAVID SUZUKI: Sorry, yeah, what is the reference? I don't…
BILL KOUTALIANOS: Well, they're the main data sets that IPCC use: UAH, University of Alabama, Huntsville; GISS, Goddard Institute of Science; HadCRUT. I don't know what that stands for, HadCRUT; and RSS, Remote Sensing something. So those data sets suggest a 17-year flat trend, which suggests there may be a problem with the Co2.
DAVID SUZUKI: No, well, there may be a climate sceptic down in Huntsville, Alabama, who has taken the data and come to that conclusion. I say, let's wait for the IPCC report to come out and see what the vast bulk of scientists who have been involved in gathering this information will tell us.
See those data sets
here.
Like I say, a complete know-nothing, citing false claims:
STEWART FRANKS: In an opinion piece last week you wrote that the Great Barrier Reef was threatened by the increasing frequency of cyclones. Everyone watching and listening can onto the Bureau of Meteorology's website and see that there is no increase. In fact there has been a decline over the last 40 years and no increase in the severity. Are you not, by exaggerating…
DAVID SUZUKI: That I have to admit…
STEWART FRANKS: ...or even just getting wrong, are you not actually vulnerable of actually undermining your very own aim in that, you know, the Great Barrier Reef does have environmental threat, but cyclones ain't one of them?
DAVID SUZUKI: All right. That was one, I have to admit, that that was suggested to me by an Australian, and it is true, I mean, it may be a mistake. I don't know.
Nor does David Suzuki know what the hell he's on about when he's fear-mongering about genetically modified crops:
DAVID SUZUKI: Well, I mean, that is always the argument that's made. GMOs are very, very expensive. Now, the people that need this food are not going to be able to afford it. Are we going to just create these new crops and then give them away? I simply don't believe that's what's going to happen. I don't think it is a generosity for the rest of humanity that is driving this activity.
RICK ROUSH: Actually, we are. I mean, Bt corn technology has been given away to the Kenyan State Government research people for use for subsistence farmers. Monsanto gave away insect resistant potatoes in Mexico over 20 years ago. James is working on lots of similar cases. In cases where there is no economic return, it is, in fact, being given away and they're not so difficult to develop. When I was at Cornell, we got a gene that was a gift from Monsanto for experimental purposes. We made broccoli plants that were resistant to attacks of Dimebag Moths. A student - one of our students made about 50 transformants in about six months. The great cost of these things are no longer the actual creation of the plant. It's the regulatory challenges to take sure that you can take them to market, to do all that safety testing.
TONY JONES: Okay, Rick, well we'll get a response to that and we'll move on?
DAVID SUZUKI: Well, I don't have any response. It sounds great. I don't know.
How in God's name could people take this man seriously?
===
Andrew Bolt

September

24

2013

(12:34pm)
===
Andrew Bolt

September

24

2013

(12:26pm)
===
Andrew Bolt

September

24

2013

(8:50am)
===
Andrew Bolt

September

24

2013

(7:49am)
===
Andrew Bolt

September

24

2013

(6:56am)
===
Andrew Bolt

September

24

2013

(6:49am)
===
Andrew Bolt

September

24

2013

(6:24am)
===
Andrew Bolt

September

23

2013

(9:38pm)
===
Andrew Bolt

September

23

2013

(8:37pm)
===
===
===
===
===
Just10 kicks off tomorrow at Kingsgate Peterborough 9.15am + 11.30am - to watch from anywhere in the…
http://t.co/W7vfeB9sUv
===
The brains of young men who are obsessed by online pornography 'lit up like Christmas trees' upon being shown erotic images, a pioneering study has found.
The area stimulated - the part of the brain involved in processing reward, motivation and pleasure - is the same part that is highly active among drug and alcohol addicts.
The Cambridge University research, the first of its kind in the world, coincides with a survey which revealed that watching porn online is the norm for boys as young as 13.
Campaigners have also warned that increasing porn use among teenagers warps their view of sex and prompts boys to treat girls as sex objects.
However, until now the actual effects of pornography on the brain have been unclear. Dr Valerie Voon, a Cambridge University neuroscientist specialising in addictions, studied 19 self-confessed compulsive pornography users. The men, aged 19 to 34, had tried and failed to break their habit and had lost relationships and jobs as a result.
All fed their habit using online porn. When they were shown erotic video clips, a part of their brains lit up called the ventral striatum.
It is the same part of the brain that springs to life when a drug addict sees a dealer or an alcoholic sees an advert for drink.
When they were shown non-erotic but exciting sports images, the men's brains reacted far less strongly.
Similarly, the reaction was weak in men who were not obsessed by porn.
Mr Daubney spent a year talking to scientists, teenage boys and teachers for the documentary which will be screened next Monday.
"The age of innocence is over," he said. "The internet is now a rolling buffet of online depravity. Given what we now know about porn seemingly being addictive, it's like leaving heroin around the house for kids to take."
Some doctors have argued that heavy users of porn show the same traits of addiction as alcoholics and drug addicts.
In evidence to the United States Congress in 2008, psychiatrist Jeffrey Satinover said that "Modern science allows us to understand that the underlying nature of an addiction to pornography is chemically nearly identical to a heroin addiction: only the delivery system is different."
So that is what drugs are like .. ed
===
Thurman Winston, born in Oklahoma, seems to have lived a pleasant life, and his obituary lovingly made that clear. At least, in the first 38 lines.
But in the final two sentences, for those keen beans who read right to the end, the note launched a stunning attack on his grandchildren.
The obituary, which has stirred up the natives on Reddit, begins waxing lyrical:
"Thurman moved his family home to Spencer so his kids could experience the love of their remaining grandparents.
"He has a passion for cars, motorcycles and entertaining family and friends, hunting, fishing and remodelling. His motto: 'Accomplish what you can because tomorrow ain't promised'."
"He stayed busy. He leaves to cherish his memories of his wife, children and grandkids, a host of backstabbing mother f*****s that still owe him money."
We are all connected .. ed
===
===
Striking the Panhandle
A supercell over Oklahoma discharges it's energy into the fast oncoming night air, trying to dissipate the energy that had previously spawned multiple tornadoes.
===
===
Australian Conservative Libertarian Group
===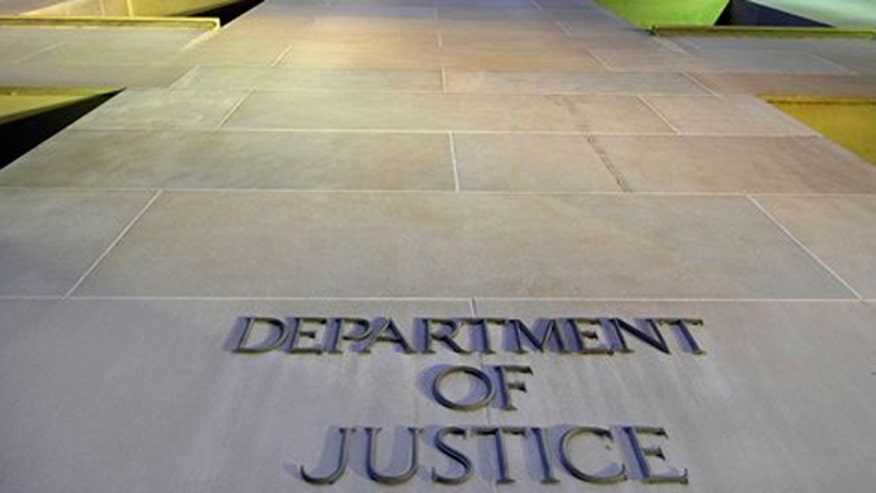 Donald John Sachtleben of Carmel, Ind., a former FBI technician and government contractor, has signed plea agreements in both cases, the U.S. attorney's office said Monday.
"I am deeply sorry for my actions," Sachtleben said in a written statement. "While I never intended harm to the United States or to any individuals, I do not make excuses for myself. I understand and accept that today's filings start the process of paying the full consequences of my misconduct, and I know that the justice system I once served so proudly will have its say."
Nine days before those charges were filed, prosecutors say Sachtleben gave up national defense information to a news reporter related to a disrupted terrorist plot.
Charging documents allege Sachtleben knew that information would compromise national security. They also claim the information related to a foiled plot by Yemen-based terrorist organization Al Qaeda in the Arabian Peninsula to bomb a U.S.-bound airliner.
"We were given the task of uncovering who had threatened a sensitive intelligence operation and endangered lives by illegally disclosing classified information relating to a disrupted Al Qaeda suicide bomb plot," U.S. Attorney Ron Machen said. "That plot could not have been more serious. … This prosecution demonstrates our deep resolve to hold accountable anyone who would violate their solemn duty to protect our nation's secrets and to prevent future, potentially devastating leaks by those who would wantonly ignore their obligations to safeguard classified information."
The investigation into who leaked top secret information to the AP began a national debate over the rights of the press.
AP President Gary Pruitt said at the time that "there can be no possible justification for such an overbroad collection of the telephone communications of The Associated Press and its reporters."
Sachtleben had been employed in the Department of Forensic Sciences at Oklahoma State University. He spent over 25 years as a special agent bomb technician in the FBI before retiring in 2008. He specialized in counter terrorism and bombing investigations.
===
Janis Shinwary already had quit his job as a translator for the U.S. military stationed in Afghanistan and sold all of his family's possessions in anticipation for moving stateside. But the process to obtain the visa, which already put him and his loved ones in harm's way, has apparently stalled with no explanation from the U.S. Embassy in Kabul.
"If you are getting a visa, you are expecting a new life," Shinwary said to FoxNews.com via phone from an undisclosed location in Afghanistan. "I started to sell everything we owned–even my kids' toys."
===
The baby, a boy, had been due March 10.
Ms Smith left behind two children, Hannah and Blake, who now live with their grandparents.
Today Ceruto, 31, of Woodville Park, faced the District Court for sentencing submissions.
In court, a victim-impact statement written by Ms Smith's mother, Kerri-Anne, was read aloud.
"I find it difficult to know the only people who helped Lisa after the crash were the strangers to whom I am so grateful," Mrs Smith wrote.


Read more: http://www.adelaidenow.com.au/national-news/south-australia/john-ceruto-naked-drunk-speeding-and-on-drugs-when-he-killed-pregnant-fiancee-lisa-smith-in-woodville-park-crash-court-told/story-fnii5yv4-1226726225468#ixzz2fneEnjR1
His childhood didn't drink and take drugs. - ed
===
The widow of suicide bomber Jermaine Lindsay, Lewthwaite is believed to have ordered the Nairobi attack or even led it herself.
As soldiers closed in on the terrorists, one said the scene is "all being controlled by this muzungu [Swahili for white] woman. She is ordering them what to do. We are getting closer to them".
Some survivors say a veiled woman was commanding the al-Shabaab militants as they attacked people in the Nairobi mall while other survivors simply say saw a "white woman" among the hostage-takers.

Read more: http://www.news.com.au/world-news/who-is-samantha-lewthwaite-the-prime-suspect-in-the-nairobi-terror-attack/story-fndir2ev-1226726170856#ixzz2fneiwFSC
.. no tradition of greatness .. ed
===
Sporadic shooting at the upmarket Westgate mall broke out again at dawn, hours after officials had claimed Kenyan troops were in "control" of the sprawling complex.
The latest developments come after an off-duty member of Britain's special forces reportedly helped save a hundred lives as terrorists launched their attack.
The soldier was reportedly having coffee at the Westgate mall when it was attacked by a group of 10 to 15 terrorists.


Read more: http://www.news.com.au/world-news/kenyan-troops-tighten-grip-on-beseiged-shopping-mall/story-fndir2ev-1226725654896#ixzz2fnf6AkF4
Who dares wins .. UK SAS off duty soldier save many .. ed
===
Hazan had worked together with Amar at a restaurant in Bat Yam. On Friday, Hazan met Nadal in the Jewish town of Shaare Tikvah in central Samaria, from where both proceeded to Nadal's village, where Israeli officials said that the IDF soldier was killed immediately. Nadal dumped Hazan's body in a pit near the village. He along with six others were arrested Saturday morning, after the Shabak gathered information on the attack.
Nadal Amar had been working in Israel since he was 17, his father said, and the family was extremely upset and distressed at what he had done. "I and all the members of my family, from young to old, strongly condemn what my son did, killing an unarmed man who came here," said Abdullah Amar. "Nadal never even hurt a cat, I never imagined he could hurt a person. But I wish to tell the Israeli public that if he committed a crime, he must pay for it as a court orders. He killed a man for no reason," the elder Amar said.
===
My thanks to
נתניאל פיינגולד
"When evil is perpetrated against a human being - by taking his life - then vengeance becomes not only the erasing of evil but one way of honoring the dead by showing that his life was indeed precious to us, that we are indeed shaken by his death, that his life and blood were not cheap in our eyes. One does not forget or forgive murder. To do so is to spit in the grave of the murdered, no matter what the rationalizations. And to do so is to hold in contempt the lives of others who will be murdered tomorrow for our refusal to burn out the murderers today." - R' Meir Kahane 1983
===
By Ido Antar
"Yesterday evening, the name of the soldier killed in Hebron was released to the public – Staff Sergeant Gabriel Kobi, who served in the Rotem Battalion of the Givati Brigade.
I didn't know him.
Two years have passed since I was released, and he only then enlisted.
Today, I will go for a run like every other day, and I will go to the gym like every other day. But instead of wearing a Nike or Adidas shirt like on a normal day, I pulled out from the depths of my closet the shirt of the Rotem battalion.
Every person that I pass by on my run – I will point behind me with my thumb so that they will all know. So that they'll know that the IDF as a whole, and the Rotem Battalion in particular, are strong, tough, and remember every single fighter. That's my small tribute for all to see.
But not so that they'll be proud of me – but rather proud of him.
If this post happens to reach Staff Sergeant Gabriel Kobi's family, know that your dear one was a courageous hero, there is no other like him, he will always be remembered in a heroic light earned by so few. With all the pain and sorrow, he was killed for a hallowed goal, in defense of the homeland.
To the lowly terrorist who did this – I trust and am certain that your whereabouts are known, and indeed very likely that you've already been caught. I hope very much that you get what you deserve.
===
===
According to the official website of the Iranian Judiciary in Yazd, the eight prisoners hanged in Yazd Prison were convicted of drug related charges. The eight prisoners have been identified as:
===
We don't play around with criminals in my world. If CAIR is an organization that is a quote "criminal organization," prosecute them. Hold them accountable and bring them to trial.
===
===
What West documents is the subsequent process of infiltration, influence, and "occupation" by an army of communist agents and fellow travelers; here, however, the focus is on what that original 1933 decision has meant for future generations, most especially our own, when confronted with decisions about whether or not to recognize enemies who make no secret of their enmity and intention to destroy us.
===
Bulletin




Sept. 10, 2013
Fatah: Replace today's "whores"

with yesterday's Martyrs -
killers of Israelis from the past

On Facebook, Fatah wishes for return

of female terrorists and suicide bombers

who killed 46

and injured more than 200:


"Where are you, Dalal [Mughrabi]?

Swear in Allah's name that you will return...

bring Ayyat Al-Akhras, Andalib Takatka

and Wafa Idris with you"




"Teach these whores [who demonstrated yesterday]

that the homeland needs sacrifice and blood"

by Itamar Marcus and Nan Jacques Zilberdik

Fatah's Facebook page continues to promote killing of Israelis and praises terrorists, as documented by Palestinian Media Watch. The administrator of "Fatah - The Main Page" expressed longing for the return of terrorist Dalal Mughrabi, who participated in attack that killed 37, and for suicide bombers Ayyat Al-Akhras, Andalib Takatka and Wafa Idris, who in total killed 9 and wounded more than 200. This was expressed as part of an overall condemnation of Palestinian women who demonstrated against the renewal of the Israeli-Palestinian peace talks. The demonstrators were referred to as "whores."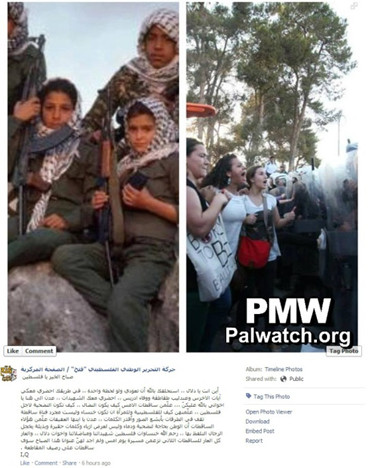 Female fighters of the past with their guns (left)
and today's "whores" (right)

The Fatah page administrator addressed the terrorist killers and asked them to "come back" to teach Palestinians to use violence against Israel and die willingly as Martyrs for Palestine:


"Come back here, my sisters, in Allah's name. Teach yesterday's whores [at the demonstration] how the struggle is carried out, how to sacrifice for Palestine. Teach them how the Palestinian woman acts like Al-Khansa... Come back, oh you modest [women], and teach these whores that the homeland needs sacrifice and blood and not a modeling show..."

The reference to Al-Khansa encourages Palestinian parents to happily sacrifice their children in battle. Al-Khansa is a famous Arab female poet from the early Islamic period (7th century). She is honored in Islamic tradition for sending her four sons into battle and rejoicing when they all died as Martyrs.

The Fatah Facebook page also compared the "modest" women of the past, the terrorist killers, to "the whores," the Palestinian women demonstrators of today:


"Shame on the whores who led the demonstration yesterday [Aug. 28, 2013], and this morning I find no way to describe them but as whores on the sidewalks of the Muqata'a' (i.e., the PA's Presidential Headquarters)."

PMW has documented that Fatah uses its Facebook page excessively to glorify violence and terrorists.

The following is the text on Fatah's Facebook page, posted the day after Palestinians demonstrated against renewed peace talks between Israel and the PA:

In photo: The female fighters of the past with their guns and today's "whores."



Text: "Where are you, Dalal [Mughrabi]? Swear in Allah's name that you will return, if only for a moment. On your way, bring Ayyat Al-Akhras, Andalib Takatka and Wafa Idris with you. Bring the Martyrs with you. Come back here, my sisters, in Allah's name. Teach yesterday's whores [at the demonstration] how the struggle is carried out, how to sacrifice for Palestine. Teach them how the Palestinian woman acts like Al-Khansa and not like some young whore standing in the streets in the ugliest way, [using] the dirtiest words. Come back, oh you modest [women], and teach these whores that the homeland needs sacrifice and blood and not a modeling show and vulgar words and obscenities that [even] men are ashamed to utter. Rest in peace, [you] Al-Khansas of Palestine, our female Martyrs, our female fighters and Dalal [Mughrabi]'s sisters. Shame on the whores who led the demonstration yesterday [Aug. 28, 2013], and this morning I find no way to describe them but as whores on the sidewalks of the Muqata'a' (i.e., the PA's Presidential Headquarters)."

[Facebook, "Fatah - The Main Page," Aug. 29, 2013]


Dalal Mughrabi - led the most lethal terror attack in Israel's history in 1978, when she and other terrorists hijacked a bus and killed 37 civilians, 12 of them children.

Ayyat Al-Akhras - the youngest female Palestinian suicide bomber (age 17). She killed 2 Israelis and injured 28 in a suicide bombing near a Jerusalem supermarket on March 29, 2002.

Andalib Takatka - female suicide bomber who killed six and wounded more than 80 in her attack on Jerusalem's Mahane Yehuda outdoor market on April 12, 2002.

Wafa Idris - was the first Palestinian female suicide bomber. She killed one and injured over 100 in her attack in central Jerusalem on January 27, 2002. As a volunteer for the Palestinian Red Crescent, she was able to bypass Israeli security and enter Jerusalem in a Palestinian ambulance.

Al-Khansa - famous Arab woman and poet from the earliest period of Islam (7th century), honored in Islamic tradition for sending her four sons to battle and for rejoicing when they all died as Martyrs. She has been lauded by the PA and is often presented as a role model for mothers.

Note: The Facebook page where this item was posted, called "Fatah - The Main Page," is an official Fatah Facebook page. The page defines itself as belonging to the Fatah Mobilization and Organization Commission. Each Fatah commission has an official website. The official website of Fatah's Mobilization and Organization Commission links to this Facebook page.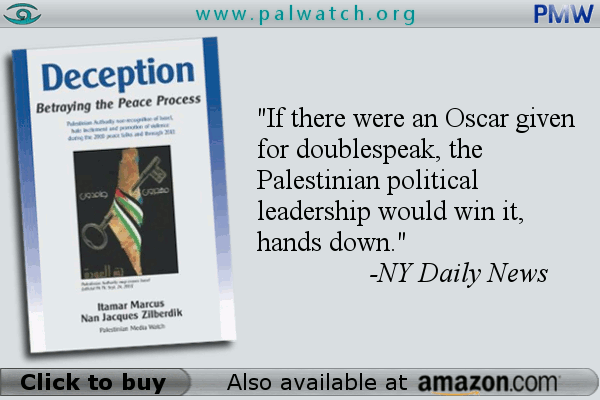 ===
[...]

The delegation included CAIR Executive Director Nihad Awad, spokesman Ibrahim Hooper, then-board chairman Parvez Ahmed, and current chairman Larry Shaw.
Where are CAIR's tax returns? Who is giving them millions to fund their Islamic supremacist machine? Their mother organization, the Muslim Brotherhood? Al Qaeda?
The bottom line is that America needs to know who is funding these terror supporters. It's a national security issue. Release the returns. What is it that Hamas-CAIR is hiding and doesn't want us to see?
===
Garfield? Where is the lasagne? ed
===
Current Gallery on all Photographs
Please click on below link:
https://www.facebook.com/groups/307958525882739/photos/

Jewellery & Gemstone Gallery

Colour your world with gemstones !

A Gallery of Jewellery, Diamond News,Gems & Gemology promoted bywww.diamondimports.com.au
===
There is no greater accessory than an adorable pooch by your side. Try all you want to make a case for a chic tie, a killer watch, or a unique piece of jewellery – nothing will make you look better, and more attractive to the ladies, than a dog. These are our picks for the 10 coolest dog breeds, and if you're in the market for a pup of your own, please also consider adopting your new best friend from The Lost Dogs Home or the RSPCA.


Read more: http://www.canberratimes.com.au/executive-style/style/ten-dogs-that-are-a-mans-best-friend-20130923-2u8ua.html#ixzz2fnlyLvK4
===
A morning of birds! Just back from my morning walk where this Pelican was swimming at Rose Bay to find this cockatoo in my backyard teasing Zoe my Jack Russell and before I left for the walk there was a huge green and red parrot !
===
I can sympathise with Cameron, but I insist that the Islamic world are embracing these terrorists too. There is no culture of greatness among Islamics providing an example of how a good person behaves. Among Jews, Rabbi set an excellent example. Christians and Catholics have people famed of their goodness. As do Hindu and Buddhists. - ed
===
===
Brilliant meme. There is no excuse for rape. Courts disproportionately give light sentences for the crime.
===
Progress has a price. - ed
===
===
4 her
===
===
===
The idea that solving the Israel/Palestinian question is the key to unlocking the problems of the region was what everyone who wanted to sound as if they knew what they were saying was most delighted to say: "What was that about Yemen? Well of course the real problem we need to solve is the Israel/Palestinian issue." Rarely in diplomatic history has so much been got so wrong by so many people for so long.
After seeing what has happened since the "Arab Spring" began, this might be an appropriate moment to ask whether or not every Western foreign minister deserves simply to be sacked and sent back to school. Rarely in diplomatic history has so much been got so wrong by so many people for so long.
For at least the twenty years since the Oslo Accords, the idea that the Israel-Palestinian conflict was the "key" to unlocking the problems of the Middle East was the leitmotif of any discussion about the Middle East and North Africa areas. So pervasive was it that people could refer to the "Middle East" problem as though everyone agreed that there was only one problem across that whole set of benighted lands.
While of course it would be nice if all disputes could be solved — Cyprus, Kashmir, Turkey, Morocco, Tibet -- what is worse is that the allegation came from every side of the political spectrum. Politicians of the left said it. Politicians of the right said it. The idea that solving the Israel/Palestinian question was the key to unlocking the problems of the region was what everyone who wanted to sound as if they knew what they were saying was most delighted to say: "What was that about Yemen? Well of course the real problem we need to solve is the Israel/Palestinian issue." "A bomb was planted in which Western city? Well what we really need to do is solve that border dispute issue of the Israelis."
Further, one of the oddest things about all this is that for some reason, when the alleged centrality of the issue should have been swept aside most completely, it became instead even more central.
After 9/11, when Western cities began to be places on the frontline of a global effort to express innumerable Islamist grievances and extort endless Islamist demands, the free world's leaders instead decided to play this long-defunct tune one more time.
===
Commenting on the negotiations between Israel and the PA, which are being led by Justice Minister Tzipi Livni, Katz said: "I don't know all of the details, but while it is perhaps possible to hold talks in secret, it is not legitimate to hold talks with a secret ideology."
Katz also expressed his staunch opposition to a Palestinian state, saying: "The existential threat to our existence does not come from Iran, or Syria or other Arab states, but rather from the establishment of a Palestinianstate, which we can not allow to take place."
===
===
More AGW alarmism - ed
===
18 KARAT GOLD, DIAMOND, COLORED DIAMOND, ONYX AND EMERALD BROOCH, VAN CLEEF & ARPELS
===
Thank you for caring about Israel. Here is a new tool we have developed for people like you to stay up-to-date with important videos with the latest news in Israel.
Sign Up Here
!
Must-Watch- This might be the most powerful clip you ever see.
International law is on Israel's side. Watch the video to understand why!
This must be one of the best video presentations that clearly explains international law and the legal case for Israel and Israel's presence in Judea and Samaria. Definitely watch this to have a better understanding of international law so you can talk about Israel's situation intelligently with others.
What a unique honey dish! People will want to ooh and aah over it whenever they see it! The pomegranate form (a classic Jewish decorative motif) has been decorated with 24K gold plating in places, as well as numerous highlights of iridescent enamel and Amber crystals.
Join our mission - Click here to make a tax-deductible donation to help us grow our network to reach hundreds of thousands of people to make a difference for Israel.
===
"… senior members of the ALP national executive have blasted the leadership contest … as "factionalism as usual".

Over the past week, factional figures loyal to Mr Shorten and Mr Albanese have marshalled their armies of supporters -- MPs, unionists, apparatchiks and staff members -- to wage a battle for the Labor leadership.

Mr Albanese's campaign is being run by left sub-faction boss and former minister Mark Butler. Mr Shorten's campaign is being jointly co-ordinated by right faction bosses David Feeney and Sam Dastyari.

"It's all pretty depressing really, just factionalism as usual," said a National Executive member. "It's no surprise really given Bill is a faction boss from the right and Albo is a faction boss from the Left"… (and) their campaign machines are almost entirely staffed and organised by figures aligned to either the Left or Right."
===
USCB News: How We Spent Our Summer
Dear David Daniel,
Now that autumn has officially arrived, we wanted to share with you a handful of USCB's summer advocacy efforts:
Protecting Human Rights
• In August,
President Obama issued an Executive Order
to keep the gems ban. Rubies and jadeite help fuel the war in Kachin State and are mined using child labor and forced labor. THANK YOU – this is a great victory for USCB members and
ethnic civil society groups who lobbied hard to keep the ban in place!
• The
US has pushed for an official human rights resolution
against Burma at the upcoming UN General Assembly session, which opens this week in New York. But this is not enough – the UN has issued annual resolutions on Burma for the past two decades, and the Burmese government continues to abdicate its responsibility to protect minority populations, particularly the Rohingya and Kachin. The US must assume the responsibility to protect – the US must urge the UN to establish an investigation into human rights abuses committed against religious and ethnic minorities.
Join us now in calling for an international investigation.
• On September 19, USCB Executive Director Jennifer Quigley testified at the U.S. House of Representatives Subcommittee on Asia and the Pacific (Committee on Foreign Affairs) hearing: "An Unclear Roadmap: Burma's Fragile Political Reforms and Growing Ethnic Strife."
Click here
for the text of her testimony, which challenged the US Administration's Burma policy.
Click here
for the video of the hearing.
"Reforming" Burma's Military
•
We released a joint statement
with 33 other organizations condemning the Burmese government for the continuing use and recruitment of over 5,000 child soldiers despite signing a UN joint action plan in June 2012. Since our statement in June 2013, the Burmese government has released 110 children, but it has also continued to recruit children, prevent demobilization, and block the UN from accessing military sites.
• In spite of the military's continuing violations of international law, the US Administration is establishing official military-to-military relations with Burma. The US should not provide any military assistance or trainings until the Burmese military has, among other preconditions, consented to civilian control of the military, agreed to amend the constitution to achieve national reconciliation, established legitimate justice and accountability mechanisms, and publicly acknowledged that human rights abuses have and continue to be committed by the Burmese military. By implementing military-to-military relations without preconditions, the US is giving the Burmese military a free pass to continue abusing human rights. We are thus working with lawmakers to institute checks on the US' developing relationship with Burma's military.
Advocating for Responsible Investment & Trade
• In June, we
testified
at an Office of the US Trade Representative
hearing
to review reinstating trade benefits for Burma under the
Generalized System of Preferences
(GSP). Offering these trade benefits would mean that Burma can import 5,000 types of products into the US duty-free. But promoting trade with Burma will exacerbate land, labor, and human rights abuses.
We are thus urging
the US Administration to require concrete, measurable progress on human rights in Burma before the reinstatement of trade benefits, and to withhold trade benefits eligibility for Burma's most high-risk sectors such as extractive industries & plantation agriculture.
• The first US companies have publicly
reported on their investments
under the US Reporting Requirements for Responsible Investment in Burma. The
Reporting Requirements
aim to provide transparancy about US companies' activities and safeguard human rights in Burma.
But US companies haven't complied with the Requirements
– they have failed to report on their human rights policies & procedures, failed to accept due diligence for their investments, and failed to disclose vital information like the names of their Burmese business partners.
We are urging
the US Administration to avoid setting a precedent of allowing companies to avoid forthright disclosures. Additionally, this fall, USCB will release the first edition of our
Report Card of Companies Investing in Burma
to ensure that US companies properly report on human rights policies and procedures.
• Read more about trade benefits, the Reporting Requirements, and our other financial advocacy efforts on our
interactive Investment & Trade webpage
! It explains US & international economic engagement with Burma and pinpoints
sectors to watch
as engagement develops. The page features
lists of companies
investing
in Burma,
profiles of cronies
sanctioned on the US' individual financial sanctions list (known as the
SDN list
),
maps
charting development & displacement, an
infographic
charting economic engagement against
continuing rights violations
and
more
!
US Campaign for Burma's advocacy is made possible through your support. We work hard to pressure the US government to prioritize human rights concerns in all aspects of US-Burma policy, at a time when it has abandoned its ethnic and pro-democracy partners and former policy of prioritizing human rights in its rush to engage financially with the Burmese government.
Make a donation here
to support human rights and freedom in Burma.
As always, please feel free to contact us with all of your suggestions, questions, and comments. Don't forget to check out our
Facebook
,
Twitter
, and
Blog
for daily news and updates.
In solidarity,
USCB team
===
Hi everyone! Here's the MichelleMalkin.com newsletter for September 23rd. Enjoy!
If you haven't read my column on Jeb Bush's latest Common Core snit fit, do it now...
During the "contradict the title of our show" segment Sunday morning on CNN's Reliable Sources, Nancy Pelosi touted the liberating benefits of Obamacare...
2009: "If you like your insurance plan, you can keep your insurance plan"...
More From the Right Side of the Web
And ... Our Hate Tweet of the Day
===
===
===