Obama has a two pronged plan to dither over Syria. He is going to Moscow to ask permission for a pointless bombing. Also, he is asking Congress for permission to do something. He isn't planning on hitting a production facility. He won't hit an Iranian reactor. He might hit a civilian or many civilians. He points to murdered Syrian children, but doesn't take a cue from family planning in the US. Obama won't take responsibility for declaring there was a red line. Humorously "That is not my red line, others drew that red line."
There is such thing as hope. Not from a dull watch which probably won't do anything well, but hope on the technology front of a possible cure for Downs Syndrome.
Meanwhile in Australia, the election is due on Saturday. All the polls point to a change of government. Rudd skipped the G20 junket. He is serious about losing this election. In fantasy land, he booted loyal followers from 'Muppett's Corner" in his own electorate. He claims the $40 billion cuts of the LNP won't be responsible or costed. However, the ALP has not costed all its own policies. Further, the LNP had given substantial detail to most for weeks. Still, the ALP attempted a scare campaign which failed when senior public servants corrected Rudd. Still, Rudd is addicted to lies. He falsely claims Murdoch owns 70% of newspapers. He falsely claims the LNP planned $70 billion of cuts. He falsely claims to have responsibly negotiated the GFC. His claims are fact checked, but Rudd parades them at will to any audience.
Rudd claims to be a Christian, and often has himself photographed at a church. Abbott doesn't brag being Christian, but he is, and he acts compassionately and his wisdom seems informed by the Bible. Meanwhile Rudd makes up detail about the Bible .. from claiming it endorses slavery to using it to claim Christians should love the world. He is close. Christians do love the world. Sadly.
===
Happy birthday and many happy returns
Marinel Pretzles
and
John Leal
. Born on the same day, across the years, as Abū Ḥanīfa (699), Johann Christian Bach (1735), Giacomo Meyerbeer (1791), Aleksey Konstantinovich Tolstoy (1817), John Wisden (
1826), Jack Daniel (1846), Jesse James (1847), Arthur Nielsen (1897), Archie Jackson (1909), Freddie Mercury (1946), Michael Keaton (1951) and Helena Barlow (1998). On your day, Rosh Hashanah (Jewish New Year) (2013, 5774 AM); Teachers' Day in India
917 – Liu Yan declared himself emperor, establishing the Southern Han state in southern China, at his capital of Panyu (present-day Guangzhou).
1781 – American Revolutionary War: French naval forces handed Britain a major strategic defeat in the Battle of the Chesapeake.
1793 – French Revolution: The National Convention began the Reign of Terror, a ten-month period of systematic repression and mass executions by guillotine of perceived enemies within the country.
1927 – Walt Disney's and Ub Iwerks' first popular character Oswald the Lucky Rabbit made its debut in the animated cartoon Trolley Troubles.
1975 – Lynette "Squeaky" Fromme, a devotee of Charles Manson, attempted to assassinate U.S. President Gerald Ford.
The emperor is declared. Chesapeake went to water. The guillotine is cutting through. Walt's lucky rabbit debuted. Squeaky ain't so clean. Enjoy your day.
===
Piers Akerman

–

Thursday

,

September

05

,

2013

(

6:17pm

)
===
===
Tim Blair

–

Thursday

,

September

05

,

2013

(

3:27pm

)
===
Tim Blair

–

Thursday

,

September

05

,

2013

(

1:35pm

)
===
Tim Blair

–

Thursday

,

September

05

,

2013

(

6:11am

)
===
Tim Blair

–

Thursday

,

September

05

,

2013

(

5:57am

)
===
Tim Blair

–

Thursday

,

September

05

,

2013

(

5:54am

)
===
Tim Blair

–

Thursday

,

September

05

,

2013

(

5:19am

)
===
Tim Blair

–

Thursday

,

September

05

,

2013

(

5:03am

)
===
Tim Blair

–

Thursday

,

September

05

,

2013

(

5:00am

)
===
Andrew Bolt

September

05

2013

(4:20pm)
===
Andrew Bolt

September

05

2013

(4:12pm)
===
Andrew Bolt

September

05

2013

(3:40pm)
===
Andrew Bolt

September

05

2013

(9:27am)
===
Andrew Bolt

September

05

2013

(9:20am)
===
Andrew Bolt

September

05

2013

(7:50am)
===
Andrew Bolt

September

05

2013

(7:43am)
===
Andrew Bolt

September

05

2013

(7:32am)
===
Andrew Bolt

September

05

2013

(7:17am)
===
Andrew Bolt

September

05

2013

(7:05am)
===
Andrew Bolt

September

05

2013

(6:24am)
===
Andrew Bolt

September

05

2013

(6:19am)
===
Andrew Bolt

September

05

2013

(6:12am)
===
Andrew Bolt

September

05

2013

(6:00am)
===
Andrew Bolt

September

05

2013

(5:29am)
===
Andrew Bolt

September

04

2013

(8:05pm)
===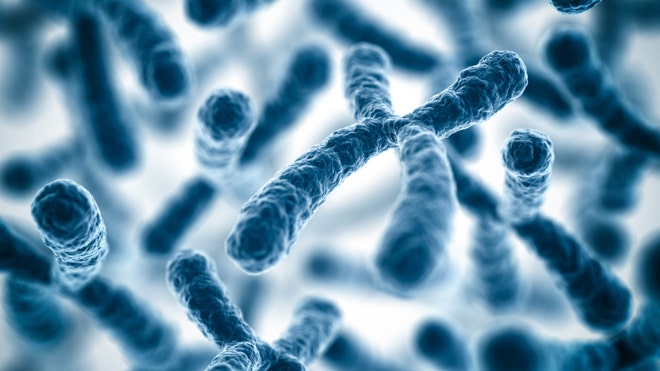 For people with trisomy 21 – more commonly known as Down syndrome – learning and remembering important concepts can be a struggle, since some of their brain's structures do not develop as fully as they should.
But now, researchers may have found a way to reverse the learning deficits associated with Down syndrome, after having discovered a compound that can significantly bolster cognition in mice with a condition very similar to trisomy 21.
"We've been working for some time to characterize the basis for how people with trisomy 21 diverge in development from people without trisomy 21," Roger Reeves, a professor in the McKusick-Nathans Institute of Genetic Medicine at the Johns Hopkins University School of Medicine, told FoxNews.com. "One of the early things we see is that people with Down syndrome have very small cerebellums, which does a lot more things than we used to think it did."
Down syndrome is a condition that occurs when people receive three – rather than the typical two – copies of chromosome 21. Because of this "trisomy," Down syndrome patients have extra copies of the more than 300 genes contained in that chromosome. This leads to a range of symptoms, including mild to moderate intellectual disability, distinct facial features, heart defects and other health problems.
Through previous research, Reeves found that another distinct trait of people with Down syndrome is a cerebellum that's approximately 60 percent of the normal size. In order for this important brain region to grow and form, a small population of cells in the brain must quickly divide and multiply shortly after birth. This cell population requires a specific growth factor known as the sonic hedgehog pathway to stimulate the cells, triggering them to divide.
However, the trisomic cells in people with Down syndrome do not respond as well to this growth factor, stunting the development of the cerebellum – a region of the brain found to be important in cognitive processing and emotional control.
"We thought if we could stimulate these cells a bit at birth, we could make up the deficit," Reeves said.
To test this theory, Reeves and his research team created a series of genetically engineered mice, all of which had extra copies of about half of the genes found in chromosome 21. According to Reeves, this caused the mice to have many of the same characteristics seen in patients with Down syndrome, such as a smaller cerebellum and learning difficulties.
The researchers then injected the mice with a sonic hedgehog pathway agonist, which stimulates the growth factor pathway needed to trigger cerebellum development. The compound was given to the mice just once on the day of birth.
"From that one injection, we were able to normalize the growth of the cerebellum, and they continued to have a structurally normal cerebellum when they grew up," Reeves said.
Going one step further, the researchers conducted a series of behavioral tests on the mice to better understand how normalizing this brain structure would affect their overall performance. One of these tests was the Morris water maze test, an experiment that involves placing the mice in a pool of water and seeing how long it takes them to escape using a platform hidden below the water's surface. The test measures the rodents' spatial learning and memory capabilities, which are primarily controlled by the hippocampus.
"We didn't expect to see any results from that," Reeves said. "We knew that the most potent effects of the growth factor were in the specific cells (in the cerebellum) we were targeting, but it turned out that the mice that got a single shot of this agonist at birth, when tested three months later, they performed just as well as their (unmodified) litter mates in the water maze test."
The sonic hedgehog agonist has yet to be proven effective in humans with Down syndrome, and future research is needed to determine exactly how the injection improved the mice's cognitive abilities and whether or not the agonist has any side effects. But Reeves remains hopeful that these findings could have translational potential.
"We're on the verge of a revolution for expanding the potential of people born with trisomy 21," Reeves said.

Read more: http://www.foxnews.com/health/2013/09/04/undoing-down-syndrome-compound-reverses-learning-deficits-in-mice-with-trisomy/?intcmp=obnetwork#ixzz2e178VOyn
===
A few weeks later, I found myself, together with my colleague Liebe Geft, at a Muslim cemetery in the town of Halabja, amidst the mass graves of Saddam's victims.
What prayer does an Orthodox rabbi say for the victims of poison gas, a crime that breached a red line once thought unthinkable after the Nazi Holocaust?
I could think of no Psalm from King David's lips that could penetrate the utter desolation of the place, for a crime that never should have been, for innocents whose lives should never have been snuffed out.
All I could think about was the reaction of Simon Wiesenthal back in 1988 immediately after the poison gas attack in Iraq. The great Nazi hunter, who lost 89 members of his family in the Holocaust, said these prophetic words to me:
"By doing nothing, the world is making a terrible mistake. Tyrants will interpret our silence and inaction in ways that will come back to haunt us in the future."
We can only imagine how our world would be different today, had a 'coalition of the willing' taken on Saddam, then and there.
At the minimum, we could have avoided two Gulf Wars, the American invasion of Iraq and the loss and pain of so many U.S. soldiers and civilians across the region.
And, had Saddam been held accountable in 1988, today, another heartless tyrant, Bashar Assad, would not have the guts to deploy sarin gas on his fellow Syrian men, women and children.
Without question, President Obama was right to draw a red line when it first became clear a year ago that Assad was deploying North Korean-supplied poison gas in the midst of Syria's unending and deadly civil war.
If America fails to act, we render meaningless all of the 'Never Again' pledges made by political leaders. We will empower Assad to strike again and will certainly increase the odds that his allies in Tehran might crossthe other 'red line'that would soon threatens to menace Israel, Saudi Arabia, and the Gulf States with a nuclear-tipped Armageddon.
Which brings me back to Halabja.
Standing amidst their mass graves the words for a prayer for Halabja's victims finally came to me. They come from the opening words of our High Holy Days sacred Amidah devotion.
On the anniversary of the creation of the world, Jews do not begin with a plea for our families' good health and fortune, nor for Israel's wellbeing. These are the words we say:
This Rosh Hashanah I will repeat the prayer I chanted in Halabja with renewed fervor.
We desperately need a humbled humanity reinvested with a sense of awe of the majesty of this world and with our arrogance tamped down by the knowledge that ultimately each of us will be held accountable by a higher authority that will ask just one question: "Were you your brother's keeper?"

Read more: http://www.foxnews.com/opinion/2013/09/04/universal-prayer-for-rosh-hashanah/?intcmp=HPBucket#ixzz2e17okCe2
===
What would it take to change your religious belief and would you be strong enough to endure physical torture in the name of religion? Listen to the story of pain and sacrifice in the pursuit of freedom and hope, from Reverend Majed El Shafie who converted to Christianity and was tortured for doing so in more ways than one.
===
It's very simple. Scissors cuts paper, paper covers rock, rock crushes lizard, lizard poisons Spock, Spock smashes scissors, scissors decapitates lizard, lizard eats paper, paper disproves Spock, Spock vaporizes rock, and—as it always has—rock crushes scissors
===
===
===
===
===
===
===
===
===
===
===
===
===
THE IMPORTANCE OF PRAYER.
We all know we need to pray. We know that prayer is valuable. But we still find it hard to pray.This morning we look at verses 9, 10 of the first chapter of Paul's letter to the Colossians:
"For this reason, since the day we heard about you, we have not stopped praying for you and asking God to fill you with the knowledge of His will through all spiritual wisdom and unde
rstanding. And we pray this in order that you may live a life worthy of the Lord and may please him in every way:"
PRAY WITH ME.
Any power attacking my prayer life,die in the name of Jesus.Arrow of prayerlessness,go back to your sender in the name of Jesus.You Prince of Persia blocking my prayers,die in the name of Jesus,Amen.
===
===
===
===
Rudd,Gillard and Swan Goose blew a $20 billion surplus and turned into into a $300 billion deficit during a mining boom >
===
Construction on both will start next year.
The medical school will open in 2016 and the cancer centre in 2017.
The two new buildings will be built next to the $200 million SA Health and Medical Research Institute (SAHMRI) which is now under construction, on land donated by the State Government.
Ms Gillard said the funding was an investment which would attract top researchers to Adelaide.
"This will be the biggest precinct of its type in the Southern Hemisphere," she said.
Premier Jay Weatherill said the precinct would "attract the best and brightest to be part of the South Australian story."
===
But until recently the hidden treasures of the world's biggest cave were a mystery to the rest of the planet.
Explorers have only started venturing into Vietnam's Son Doong cave over the past few years and they've come out the other side with tales of a sprawling, untouched world.
And finally, thrillseeking tourists are joining them.
"The place humbled me and reminded me of how insignificant we really are - there are stalagmites like skyscrapers, jungles, strange animals that no one has even seen before," Ben Mitchell, the first Australian to explore the cave, said of the experience.
The Son Doong was discovered by a local jungle man in the early 1990s, but the steep drop into the mouth of the cave scared locals away. According to lore, the jungle men were afraid of the cave because of the shrill whistling sound made by its fast-flowing underground river.
===
===
===
Matt Granz
Dusk falls over Southern Utah.

Many thanks to my most excellent tour guide and cousin, Tyler Rhoads for getting me to rocking locations such as this. I truly appreciate the time we spent.
— in Castle Valley, UT, United States.
===
===
#balls
#haha
#channelV
#rawr
===
Syrian forces that Obama is about to bomb tried in vain to defend a 2000-year-old Christian village from Al-Qaeda/rebel attack. The residents still speak Aramaic, the language of Jesus. Now they are being shelled by White House-backed terrorists and your tax dollars are paying for it.
===
<I have 1049 so-called friends on Facebook, ranging in age from 20 to 65, from dirt poor to even dirtier rich and not one publicly admits to being even vaguely associated with the Liberal Party or its country cousins.
Why is that? Is it be
cause to appear even vaguely right-wing is a public crime, with the mob waiting to tear us, virtually, apart?

Or is it because the saner among us know that once Tony Abbott is sworn in as our 28th prime minister, the world isn't going to end? That apart from the usual bureaucratic corpses strewn along Canberra's Northbourne Avenue, the dismantling of various Labor indulgences and a less hypocritical and schizophrenic approach to immigration, that hospitals aren't going to close, that public education isn't going to evaporate and that Rupert Murdoch isn't going to be given a seat in cabinet. (Oh how the rebels forget Labor's frottage with the Packers.)

And with Abbot's decision to appoint the brilliant Noel Pearson as a personal advisor, there's even the possibility of progress within the minefield of Aboriginal affairs.

And still the Facebook warriors rage, showering their grapeshot, making much noise, but felling no one.>
===
===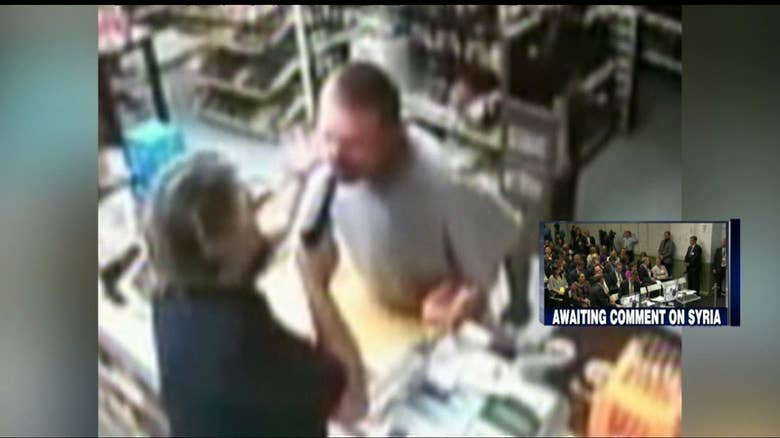 Check out this jaw-dropping video from a liquor store in Marionville, Missouri, where a would-be robber made a very bad decision.


Read more: http://foxnewsinsider.com/2013/09/04/video-iraq-war-vet-jon-alexander-pulls-gun-liquor-store-robber#ixzz2e1QgaRE7
===
Catch up on Troy Dunn's success stories.
Troy the Locator (Official)
http://bit.ly/TroyDunn
===
===
===
The Australian understands the family has instructed lawyers to act on its behalf and possibly seek damages for the financial and psychological impact of the government's response, which was the subject of criticism by royal commissioner Bruce Debelle.
This comes as documents just released under Freedom of Information laws reveal that as of August last year -- two months before the matter was exposed by the opposition in parliament -- the incident was already the subject of a legal claim.
An email from the department's legal unit to a solicitor in the civil litigation section of the Crown Solicitor's Office questions what material should be provided to the Ombudsman, who was conducting a separate investigation.
===
Is he lying, or does he just not remember?
You decide here:
http://bit.ly/1fzPhkP
===
People from the villages and country side rushed into cities in search of a better life. City folks write poems, compose music and paint in praise of the meadows, nature and country side.
===
===
It was beginning to look a lot like Christmas at the
#DoctorWho
studios today as Matt Smith, cast and crew attended the read-through for this year's Christmas special!
<
Of all the people who have played The Doctor, Matt Smith has been one of them.>
===
===
===
Obama on the 'red line': I didn't draw that. Somebody else made that happen ==>
http://twitchy.com/2013/09/04/obama-on-the-red-line-i-didnt-draw-that-somebody-else-made-that-happen/
===
===
===
Re: politics, spending and surpluses...
"'When the king's palace is full of treasure'
Lao Tzu said,
'ordinary people's fields are smothered with weeds, and the food supplies run out'"
Lao Tzu, "Tao Te Ching"#53...
I feel the excellent description Lao Tzu gave is being misinterpreted .. it isn't based on an Israeli trade model, but fuedal kingdom. To interpret it as "in order for people to be well off, the economy has to be bad" is to do the wisdom grave injustice. - ed
===
The problem with taking 60 year 2 students to the Zoo is how to explain to them why the lions are... wrestling... In such a strange way!
.. it is a bit like Miley Cyrus singing .. ed
===
First shot of the day
#woo
#ChannelV
===
Israel has been distributing gas masks to its citizens over the last two weeks amid fears of reprisals against the Jewish state, following anticipated US military intervention in neighboring Syria.
Syrian officials have repeatedly declared that in the event of a western-led intervention against the regime, they would respond by attacking Israel.
"Israel must provide to all citizens living under its occupation the necessary security equipment, be that gas masks or other items, especially if Israel gets into a war we have no connection with," he said.
Israelis last week scrambled to collect gas masks provided by the state, queuing up sometimes for hours at distribution centers - mostly post offices - across the country.
"We are living under occupation, we have no sovereignty over our borders [sic. referring to Judea, Samaria and the Gaza - ed], and we can't importgas masks," he claimed.
The basis for his claim that the PA is prevented from obtaining gas masksis unclear.
How about a shield from rockets too? ed
===
After warning of the alleged "danger" of increased Jewish prayer at the site, Salah called on Muslims from across Israel - from the Negev and Galilee, Akko and Haifa - to descend on the Temple Mount to prevent the "dangerous mass invasion into Al Aqsa" with their bodies.
In the past, such statements have led the Israeli Police to close off the Temple Mount to Jews, out of concern that Jewish presence at the holy site could be met with Muslim riots, which on Wednesday proved to be true.
"The Temple Mount is the holiest place for the Jewish People, and must be open at any hour to every Jew," said Minister of Construction and Housing, Uri Ariel on Wednesday.
"I intend to continue to support the State of Israel's full sovereignty over the site. This is a non-negotiable issue, with no room for argument."
The Temple Mount is Judaism's holiest site, but Jews are forbidden from holding prayers there due to the presence of an Islamic complex, and against the backdrop of threats of violence by Islamists.
===
An Israeli nightmare
Former Republican congressman Allen West has it right. Barack Hussein Obama is an Israeli nightmare.
Best description I've seen in 140 characters or less.
===
Allen West
For thousands of years, the shofar has called the Jewish people together for many reasons, including ushering in the new year. On this Rosh Hashanah, I pray the shofar will not be needed to sound an alarm of war for the people of Israel. Let it instead be used for all across our own nation, as the philosopher Moses Maimonides suggested in the 12th century, "Sleeping ones! Awaken from your sleep! Slumbering ones! Awaken from your slumber! Examine your deeds, and turn once again to God." L'Shana Tovah to all, and especially the people of Israel. Rest assured there are many of us who will never abandon you.
===
A British television program in co-operation with a children's charity demonstrated this week just how swiftly and easy it is to take children from under their parents' noses, with just a momentary loss of concentration.
One of the most troubling aspects of the set-up was how willing children were to go off with a stranger, who acted in a friendly manner and looked like a normal person.
ITV's Daybreak program in association with Kidscape carried out the test in a park playground using real mothers, and children aged under 11 years.
The mothers and kids arrived at the playground, which was closed off to the public for the length of the trial and, on receiving a phone call from Daybreak producers, walked off leaving the children to their own devices among the play equipment.
Enter the stranger, a man dressed in an ordinary checked shirt and long shorts, who approached the children - some who were as young as five years old.
The man asked them to help him look for his child or a lost dog.
Of the nine children he approached, seven co-operated and within a space of 90 seconds walked from the playground with him.
All the children had been warned by their parents about "stranger danger" and none had previously met the man.
===
===
Matt Granz Photography
This photo represents the second time I've visited this unique spot in the Arizona desert. The place has an eerie silence when alone on a hot summer's day, and the wind was very still. Found between the Hopi and Navajo Indian reservations, this place stands out for it's multi-colored hoodoos and short mile long terrain.
Prints:
http://mattgranz.zenfolio.com/p751617211/h6cf31239#h6cf31239
===
This is perhaps the most surreal image I've ever taken of the Golden Gate Bridge. The fading light was still illuminating the bridge significantly while the rest of the area was darkening as night approached. Even with San Francisco covered in fog, this view inspires.
— at The Golden Gate Bridge.
===
Zab iz Dead baby, Zab iz Dead...
I usually don't enjoy shooting landscapes with a clear sky, but take what the road gives me when I encounter an incredible place. In this case Zabriskie Point looked spectacular under a clear blue desert sky, allowing the undulating stripes to really show off in the mid day light. I thought the place was spelled Zebriski Point so I came up with the title Zeb is Dead, but just could't convince myself to let it go.
Prints can be purchased at:
http://mattgranz.zenfolio.com/p751617211/h619334c7#h619334c7
===
The Valley of Fire
===
Incoming at the Canyon Lands...

I really enjoy a good Monsoon. Here we see one developing over the desert of the Southern Utah Canyonlands in the Needles District. This image was taken next to an old stone ruin. Later we would be getting pelted by hail up in high elevations under this same storm cloud.

Prints can be purchased at: http://mattgranz.zenfolio.com/p751617211/h6498fc88#h6498fc88
— at The Needles District, Canyonlands NP.
===
4 her
===
===
In celebration of
#RoshHashana
, we wish a Happy New Year to Jews all over the world. We look ahead to a year of peace and security as we stand on guard to keep the people of
#Israel
safe. May the coming year be one of health, happiness and success for our friends and supporters everywhere!
===
THE HEINER AFFAIR: KRUDD COVERING UP PEDOPHILES
http://polliter.com/2013/07/03/heiner-affair-carmody-says-labor-covered-up-child-sex-pm-to-be-charged/
===
===
How the dinosaurs went extinct
===
===
===
===
===
Below is a special message from our newsletter's sponsor, Sean Hannity. The financial support provided by occasional messages such as this allow Michelle to continue providing daily, high-quality reporting and commentary at no cost to you. Please note that the following message reflects the opinions and representations of our advertiser and not necessarily those of Michelle or her editorial staff.
BE ADVISED: If you click the "unsubscribe" link below you will be removed from the michellemalkin.com mailing list and no longer receive daily news or vital updates.
*A Special Message from Sean Hannity*
Dear Patriot,
The usual "Republican" suspects in the U.S. Senate are working overtime to stop Senator Mike Lee's effort to halt Obamacare.
It's maddening that some of the very politicians who promised to fight against this law are now battling to save it!
That's why I am personally fighting back and helping Tea Party Patriots' national campaign to Exempt America from Obamacare.
It's critical that every Tea Party supporter sign this petition while Congress is on vacation. Tea Party Patriots wants to bombard Senate Republicans with these petitions when they finally come back to work and confront this issue.
My friend, this is the only way we will ever convince the Republican establishment to stop Obamacare.
Senators Mike Lee, Rand Paul, and Ted Cruz are waging a valiant fight. Obamacare is a disaster.
But "Republicans" like John McCain, Lindsey Graham, and Richard Burr arestanding in the way.
For instance, Senator Burr of North Carolina told the press that "I think this is the dumbest idea I've ever heard." Lindsey Graham said dismantling Obamacare was "a bridge too far." John McCain says it's a "nonstarter."
Senators like Burr, McCain, and Graham actually want to protectObamacare. They actually believe that keeping this horrible law is politicallypopular!
They are very, very wrong. That's why I am so personally involved in this fight.
Remember, career politicians like John McCain, Richard Burr, and Lindsey Graham are going all out to protect Obamacare. They believe that giving Barack Obama what he wants and standing up to the Tea Party is "good politics."
They don't believe that ordinary grassroots Americans like you will stand up to them.
Tea Party activists MUST demonstrate to them in dramatic fashion that they are wrong. We must overwhelm them with these petitions.
We must show them that the Tea Party and the conservative grassroots won't sit idly by while they fritter away yet another chance to undermine this economy-killing law.
This is that important.
Now, I'll be the first to tell you that Tea Party Patriots has the know-how and the capacity to accomplish this task.
In fact, right this minute, Tea Party Patriots is running TV ads in states all over the country to inform uninformed Americans about the IRS's targeted harassment of American citizens.
They're single-handedly driving the fight against this criminal behavior by America's most feared agency.
But right now, the most important fight in America is the fight to stop Obamacare, and that's why we need your help today.
Obamacare is on the ropes. The President knows it won't work. That's why he's delaying its implementation for businesses.
Between now and October 1st we must convince the Senate Republicans to take a stand and delay this law.
Thank you, and may God bless America.
For liberty,
-- Sean Hannity
Tea Party Patriots, Inc. operates as a social welfare organization organized under section 501(c)(4) of the Internal Revenue Code. Contributions to Tea Party Patriots, Inc. are not deductible as charitable contributions for income tax purposes.
Copyright © Tea Party Patriots, Inc. 2013

Tea Party Patriots

1025 Rose Creek Drive

Ste 620-322

Woodstock, GA 30189

Support: 404-593-0877
===
===
Hi everyone,
Just a quick message to thank all of you who have donated and volunteered to support our efforts over the past five weeks.
I am spending the day on the Campaign Bus with John Howard and 50 very enthusiastic volunteers. We have just been to Barton and are now on our way to support other Western Sydney candidates.
Back at Liberal Campaign HQ the team is continuing the work of making phone calls to voters who are still making up their mind on how to vote. And in our target seats we are knocking on doors and talking to people in the street, in shopping malls and train stations.
This election is going to come down to a few votes in the battleground seats, and I really want to boost our targeted social media and online advertising as well as a strong message in the press.
If you can contribute further and help us in the final 24 hours please
click here
.
Mark Neeham

P.S: Thanks again. I'm very grateful for all the support you have given us over the past five weeks.
Sent from my iPad
===
Friend,

The Democrats are all in.

Liberal money from all over America is flooding into the Virginia governor's race to support Bill Clinton's right-hand man, the famously left-wing Terry McAuliffe.

Their deluge of cash has given McAuliffe a fundraising advantage of two-to-one over stalwart conservative Ken Cuccinelli. McAuliffe is bombarding the Virginia airwaves with vicious ads attacking Ken.

Ken needs conservative grassroots champions to stand up and help him become the next governor of Virginia. He needs the help today to stay competitive with the Democrats' fundraising machine beating up on him.

His grassroots campaign is working hard. They're knocking on doors, making phone calls, and connecting with key networks all across the swing state of Virginia.

But Ken's going to need the help of independent groups like Patriot Voices PAC if he's going to catch up to Terry McAuliffe in time for this election.

You see, the Obama campaign machine has thrown all of its weight behind Terry McAuliffe. They're using Virginia as a "practice run" for the 2014 mid-term elections.

And they want to make sure this crucial swing state stays "blue" for the 2016 Presidential race.

All eyes are on Virginia this fall, and Terry McAuliffe just recieved a check for over $1 million from a major national Democratic "Super PAC."

Conservatives across America have to rally right now to keep Ken Cuccinelli in this fight.

Patriot Voices was one of the first national PACs to endorse Ken Cuccinelli earlier this year.

His record of fiscal conservatism, job creation, and defense of the Second Amendment are second to none. As the first attorney general in the nation to file suit against ObamaCare, Ken understands why this law is unconstitutional and needs to be repealed.

He is truly a conservative superstar.

But, again, the Democratic establishment is absolutely pouring money into Virginia right now. If we don't get involved in a big way immediately, Ken Cuccinelli very well may not recover from a six-point deficit.

Patriot Voices is working hard to put boots on the ground to collaborate with local faith community leaders and come alongside the grassroots efforts of Ken's campaign. We plan to knock on thousands of doors and make thousands of get-out-the-vote phone calls to help defeat Terry McAuliffe. But, this aggressive campaign is going to cost a good amount of money to make happen.

And that's why I'm reaching out to you today. We can't help Ken Cuccinelli without you.

Thank you in advance for your help, and may God bless America!

For liberty,

Rick Santorum




Paid for by Patriot Voices PAC and not authorized by any candidate or candidate's committee.
===
| | | | |
| --- | --- | --- | --- |
| Israel Alert Newsletter | | 29 Elul 5773 | September 4, 2013 |

Happy New Year from United with Israel! We have a fantastic selection of Rosh Hashana articles on a variety of topics.

We invite you to learn about this sweet yet serious holiday, also known as the Day of Judgement. Enjoy learning about everything from the Shofar to Judgment to the sweet, yummy foods that we eat. Shana Tova!

Click here to read more>>

As the world's largest grassroots, global, pro-Israel community, United with Israel's focus has always been to connect people from around the world to the great miracles and blessings of the People, Country and Land of Israel.

With the help of our incredible community of supporters, we have been successful in combating anti-Israel media bias and promoting pro-Israel advocacy through dozens of advocacy initiatives with hundreds of thousands of participants. We've spread positive news about Israel to millions each and every day...

Click here to read more>>

The Shofar: A Special Form of Meaningful Prayer

The shofar is a Jewish musical instrument made by removing marrow from the horn of a ram, sheep, or goat. While the shofar makes a beautiful, trumpet-like sound that resonates throughout the synagogue, it is much more than a simple musical instrument.

Indeed, for Jewish people of all walks of life, the shofar is a spiritual tool that awakens their souls, providing a primal form of prayer during the highest holy days of the year. The history of the shofar dates back many thousands of years, with explicit references to it in the Jewish Bible, rabbinic literature, and writings of the Sages.

Click here to read more>>

In addition to its religious dimension, Rosh Hashana also represents a rich cultural experience for the Jewish people. Families cook a variety of aromatic foodsto be served over two days of feasting in celebration of the Jewish new year.

Many families eat specific foods on Rosh Hashana in a specific order, or seder in Hebrew, as symbols of the blessings the Jewish people seek at this time.

From the Rabbi's Study: Have a Sweet New Year!

This week we are celebrating Rosh Hashana - the Jewish New Year. Rosh Hashana begins Wednesday at sundown and is a two day holiday concluding Friday night at which time we inaugurate the first Sabbath of the New Year.

According to Jewish tradition, God completed the creation of the world on Rosh Hashana.Every year on this day God takes inventory, an annual accounting.

Tune into: Positive Jewish, Israeli and world music all connected to Rosh Hashana. A short Hebrew lesson bringing you words connected to the Jewish New Year.

An interview with Rabbi Yonatan Neril about the connection between Rosh Hashana and ecology. The very interesting United With Israel news reports and so much more!

Coming Soon: Unique Jerusalem Festival on Sukkot... in Atlanta, USA!

The Jerusalem Festival is a day of recognition, education and celebration of the history of Jerusalem, the People and the Land of Israel, celebrating their contributions to the world.

We share many common principles including democratic values and a call for peace. So let your voice be heard to all by joining us in support of this very special event!




| | |
| --- | --- |
| | |
© Copyright 2013 United with Israel. All Rights Reserved
===
Sign the petition and your name
will be presented to Congress!
===
===
===
===