Obama drew the red line, now he dithers. The master ditherer is thinking about asking Congress for direction. If he decides to Do Something, We will keep You informed. Hundreds of thousands of people have left Syria. About a hundred thousand have been estimated dead from the civil war in the last few years. Obama has done nothing to date about the atrocities. A related observation is the terrorist rocket activity into Israel. Obama has demanded Israel release terrorists and killers back into the community as incentive for other terrorists to sign a peace treaty. So we know Obama doesn't merely dither, he can act too, if not wisely.
In Australia, the polls, which favoured the LNP yesterday 53 to 47, favour the LNP today 54 to 46. At that rate, the actual poll on Saturday will be 59 to 41. This raises the question of why it is that 41% of the nation don't understand how to vote. Rudd is dithering over flying out to the G20 for the last two days and giving the ALP a possible lift in the polls through his absence. It would be Rudd's last junket. Many of his supporters might be feeling he has earned it, and hope he goes soon.
Maybe by repeating the name "Abbott" Rudd will hit upon a magic formula suggesting the Australian voting population should vote for Rudd. It hasn't happened yet. It didn't work for Gillard, but keep trying Kev. Rudd could copy Wikileaks founder Julian Assange's attempt to acquire office. But it hasn't worked for the incompetent penis either. Sending Rudd to the G20, is like sending Rudd to get a mosquito candle, muses Therese. Tim Blair shows Rudd channeling Nixon badly. Rudd has had some good policies lately .. they involve rejecting previous ALP policies he made. There are many hyper critical commentators taking Abbott to task for calling terrorists bad people. Unlike Rudd, who called people, who spoke Chinese Mandarin, Ratfuckers.
===
Happy birthday and many happy returns
Deborah Appanna
,
Jonathan Lee
and
Pru Goward
. Born on the same day, across the years, along with Georg Böhm (1661), Lucretia Hale (1820), Albert Spalding (1850), Graeme Langlands (1941), Christa McAulif
fe (1948), Jimmy Connors (1952), Salma Hayek (1966) and Nikki Taylor Melton (1997). On your day, Paryushana begins (Svetambar Jains, 2013); Labour Day in Canada and Labor Day in the United States (2013); National Day in Vietnam (1945)
47 BC – Caesarion, possibly the son of Julius Caesar, became the last king of the Ptolemaic dynasty of Egypt, ruling jointly with his mother Cleopatra.
1649 – Forces loyal to Pope Innocent X destroyed the ancient Italian city of Castro, ending the Wars of Castro.
1807 – The British Royal Navy began their bombardment of Copenhagen to capture the Dano-Norwegian navy.
1945 – On the deck of the United States Navy battleship Missouri in Tokyo Bay, representatives from the Empire of Japan and several Allied Powers signed the Japanese Instrument of Surrender, formally ending World War II.
1998 – Swissair Flight 111, en route from New York City to Geneva, crashed into the Atlantic Ocean, killing all 229 people on board.
Now that the son is co-king, and innocent forces have won. Now the Navy has asserted herself, and the mighty have been brought to heel. Now, when things are up in the air .. now is the time to have fun. Enjoy the day.
===
Miranda Devine

–

Sunday

,

September

01

,

2013

(

10:44pm

)
===
Tim Blair

–

Monday

,

September

02

,

2013

(

5:19am

)
===
Tim Blair

–

Monday

,

September

02

,

2013

(

5:03am

)
===
Tim Blair

–

Monday

,

September

02

,

2013

(

4:25am

)
===
Tim Blair

–

Monday

,

September

02

,

2013

(

4:10am

)
===
Tim Blair

–

Monday

,

September

02

,

2013

(

3:51am

)
===
Tim Blair

–

Monday

,

September

02

,

2013

(

3:32am

)
===
Tim Blair

–

Sunday

,

September

01

,

2013

(

10:15pm

)
===
Andrew Bolt

September

02

2013

(4:42pm)
===
Andrew Bolt

September

02

2013

(4:37pm)
===
Andrew Bolt

September

02

2013

(4:32pm)
===
Andrew Bolt

September

02

2013

(7:48am)
===
Andrew Bolt

September

02

2013

(7:40am)
===
Andrew Bolt

September

02

2013

(7:31am)
===
Andrew Bolt

September

02

2013

(7:31am)
===
Andrew Bolt

September

02

2013

(7:22am)
===
Andrew Bolt

September

02

2013

(7:00am)
===
Andrew Bolt

September

02

2013

(6:28am)
===
Andrew Bolt

September

02

2013

(5:59am)
===
Andrew Bolt

September

02

2013

(5:41am)
===
Andrew Bolt

September

02

2013

(5:15am)
===
Andrew Bolt

September

02

2013

(5:12am)
===
4 her
===
===
===
Pastor Rick Warren
Josh For President! My son waves to everyone at the National Stadium in Rwanda where I'm speaking. He has the wave!
===
===
===
===
===
===
===
===
===
===
===
Incredible pencil portrait drawn by a fan!
===
===
===
"A couple of days ago I received an email and by mistake I deleted it, the email… permanently," Sadeghi can be seen explaining to an NSA employee over the phone.
===
Are you looking forward to the new week?
===
"Curtis Sinclair, Co-Chairman of the Ashraf Campaign (ASHCAM) condemned the Iraqi government for caving under Iranian pressure to commit an "obscene abuse of power."
"We're hearing details of unarmed refugees being bound, gagged and machin
e-gunned at close quarters; of anti-tank weapons being used on people's homes; of a massacre supervised by police chiefs and army commanders," claimed Sinclair.
"Not since the days of Saddam [Hussein] have we seen this kind of blatant and obscene abuse of power by an Iraqi leader. Last night's attack just goes to show the lengths to which [Iraqi Prime Minister Nouri al-]Maliki will go to assist... [Iranian Supreme Leader] Ali Khameini in [his] quest to stamp out the presence of Iranian dissidents in Iraq."
===
What make/model car is this? Oldsmobile? Mercedes Benz?
===
===
"Egyptian officials announced their intention to create a buffer zone around Gaza, 500 meters wide and ten kilometers long. The buffer zone is designed to keep Gazan Arabs, many of whom are sympathetic to the Muslim Brotherhood, out of the
Sinai Peninsula, as the Egyptian Army continues its military campaign to root-out Islamist terrorist groups who have taken refuge there, mounting sporadic deadly attacks against security forces and civilians.

On Sunday, the army evicted residents of the 13 homes and demolished them. Egyptian officials said that smuggling tunnels were found under the homes."
===
VIDEO: Louisiana Senator, Elbert Guillory asks his fellow black Americans to follow him into the GOP and to leave the "government plantation" of the Democratic Party.
Watch The Senator! --->
http://bit.ly/18wkIsw
===
The Katter Party is preferencing Labor ahead of the LNP in Wide Bay and also in other seats.
A vote for Katter is a vote for Labor, a vote for new and increased taxes, a vote for further increases to the cost of living, and a vote for three more years of chaos and dysfunction.
A vote for the Liberal & National Parties is a vote for Real Change for a stronger Australia and a better future for Wide Bay.
===
===
"I would like to thank Mr. Kraft, Coach Belichick, Coach McDaniels and the entire Patriots organization for giving me the opportunity…to be a part of such a classy organization," Tebow tweeted.
"I pray for nothing but the best for you all. I will remain in relentless pursuit… of continuing my lifelong dream of being an NFL quarterback," he added.
===
"He tried to reach for two grenades in his pocket, but an officer jumped at him and bowled him over before other officers controlled him and grabbed the grenades," the official said.
Ibrahim was traveling with two other gunmen at the time of his arrest.
Egyptian authorities accuse Ibrahim of masterminding the 2005 attack on the resort city of Sharm el-Sheikh, which killed some 88 people.
Since Morsi was ousted, Muslim Brotherhood-linked Gaza terrorists have been infiltrating the Sinai to attack Egyptian army outposts.
===
===
Jon Stewart's classic crushing of President Obama and his "red line" gaffe is definitely worth checking out.
Click the link
===
===
"You are far too valuable to sell yourself so cheaply." –Kim Keller wrote in a letter to her daughter.
===
A lenticular sunset near Mount Diablo tonight. This image doesn't do it the justice of what was seen... all the mini lenticular cloud formations got eaten up by the wide angle lens, but the color came through.
===
Pastor Rick Warren
Teaching 6,000 Next Generation young leaders of Rwanda how to be purpose-driven leaders!
Co-sponsored by the government and PEACE Plan churches in Rwanda, this was also broadcast nationally. 4000 churches in Rwanda have adopted the PEACE plan in the past 9 years.
— inKigali, Rwanda.
===
===
And obama has Marines hold umbrellas for him...
===
===
Rep. Peter King (R-NY) criticized President Obama's decision to let Congress vote on using military action in Syria. On
Fox News Sunday
, he stated that under the Constitution, that the president is authorized to use military force without Congress's approval.


Read more: http://foxnewsinsider.com/2013/09/01/rep-peter-king-clear-failure-leadership-obama-ask-congress-authorize-military-action#ixzz2djSYwvBy
===
We should never forget how the totalitarian Greens want to restrict our time-honoured freedoms. Make your voice heard
http://ow.ly/nCMYg
===
===
===
The next five days are critical. We need to redouble our efforts to stop the Greens
http://ow.ly/nCMYg
===
===
===
'Selfless service': Patriot and actor Gary Sinise named honorary US Marine ==>
http://twitchy.com/2013/09/01/selfless-service-patriot-and-actor-gary-sinise-named-honorary-us-marine/
===
===
===
===
===
I feel the criticism of Abbott hyper.
He called terrorists 'bad.' By way of contrast, Rudd called Chinese Ratfuckers for their language. I know which I feel is more diplomatic. ed
===
Month Of September: Be fruitful, Multiply, Replenish, Subdue And Dominate.
Genesis 1: 28. Then God blessed them, and God said to them, "Be fruitful and multiply; fill the earth and subdue it; have dominion over the fish of the sea, over the birds of the air, and over every living thing that moves on the earth." NKJV
The new month has just started,May your tomorrow be brighter, May this new month be more successful, It is my wish that this month brings more inspiration and love in your life.No weapon formed or fashioned against you will prosper. Wish you happy New Month.God bless you.
===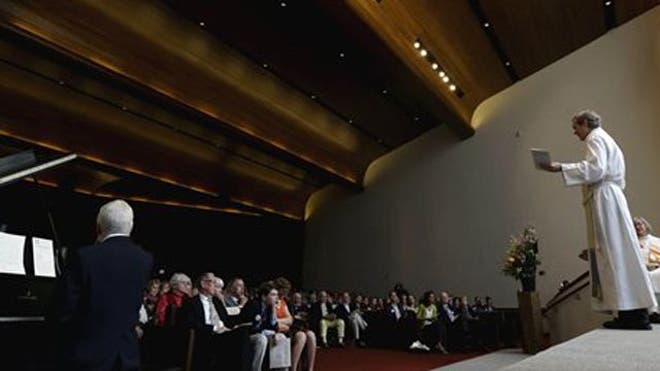 I was thrown back on my heels when I came across this quote from the 11th Century Christian Saint, Hildegard of Bingen.
Her warning is timely.
Many of us overly rely on pastors, seminary professors, or our favorite authors to interpret the world for us.
This isn't an age specific mistake, but I attend too many conferences at which young people, in particular, appear to uncritically accept everything they hear from celebrity speakers on the stage.
Just once I'd like to hear a presenter finish a message saying, "But don't take my word for it, these are my opinions. Take what I've said, wrestle with it, then come to your own conclusions."
Here are three suggestions for those who want to think more critically about their faith.
Respect the insights of gifted teachers but take responsibility to engage in conversation with scripture, tradition, reason and experience and determine for yourself, what you ultimately believe. Trust the Spirit, "he will guide into all truth."
Truth unfolds. You will inevitably look back and decide that your initial beliefs about a faith-related issue weren't right. Accept that what you believe today may not necessarily be what you believe tomorrow. Don't worry, as far as God is concerned it's the right intentioned search for truth that matters.
It's terrifying "to take back our own listening, to use our own voice, to see our own light." It's much easier to blindly buy into what "Professional Christians" say we should believe about the world, the Bible, or the way we live.
Don't outsource your faith!
Embrace the terror that comes with taking responsibility for your own walk with God and the way you choose to interpret the world.
Then again, don't take my word for it; this is only my opinion.

Read more: http://www.foxnews.com/opinion/2013/09/01/three-ways-to-take-charge-your-faith/?intcmp=HPBucket#ixzz2djVMHbWZ
Embrace the terror .. my marriage counsellor couldn't have said it better ed
===
===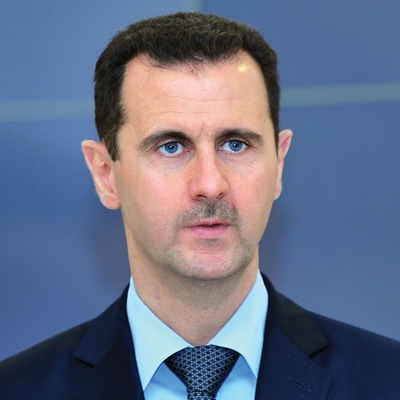 Bashar al-Assad, strongman of Syria.
Yet, these latter are precisely what several Western states will accomplish if they respond to the Syrian government's apparent use of chemical weapons against civilians with
"limited" strikes
lasting one or two days against fewer than fifty sites. Briefly lobbing American, British, and other missiles against the regime without a concomitant readiness to
deploy ground troops
will neither overthrow the government nor change the course of the war. It will, however, allow Westerners to feel good about themselves.
It will also entail real dangers. Bashar al-Assad's notorious incompetence means his response cannot be anticipated. Western strikes could, among other possibilities, inadvertently lead to increased regime attacks on civilians, violence against Israel, an activation of sleeper cells in Western countries, or heightened dependence on Tehran. Surviving the strikes also permits Assad to boast that he defeated the United States.
Attempting to quell criticism of his proposal for a limited military mission in Syria, President Obama floated a more modest strategy today, saying that any U.S. action in Syria would have "no objective whatsoever." "Let me be clear," he said in an interview on CNN. "Our goal will not be to effect régime change, or alter the balance of power in Syria, or bring the civil war there to an end. We will simply do something random there for one or two days and then leave."
When U.S. allies responded with howls of protest, saying that two days was too open-ended, White House spokesman Jay Carney responded with assurances
that the President was willing to scale down the U.S. mission to "twenty-four hours, thirty-six tops." "It may take twenty-four hours, but it could also take twelve," Mr. Carney said. "Maybe we get in there, take a look around, and get out right away. But however long it takes, one thing will not change: this mission will have no point. The President is resolute about that."
It is difficult to know how to be proportionate when Obama has turned a blind eye previously ed
===
===
Jewellery & Gemstone Fashion DESIGN Gallery
5.01ct Fancy Vivid Yellow Emerald Ring
LEIBISH Co.
===
Samantha Goudie is potentially - "allegedly" - the drunkest girl on the planet. And judging by her Twitter timeline, possibly the funniest.

Read more: http://www.news.com.au/technology/world8217s-drunkest-uni-student-blows-341/story-e6frfrnr-1226709012378#ixzz2djXVOPKe
34.1% of her blood stream was alcohol? ed
===
Zaya Toma
Im surprised the Christian Democrats are giving their second preference to Labor, the same as the Greens. The Christian Democrats want three more years of the Labor-Greens aliance?
===
Two West Bank residents were indicted by the Jerusalem District Attorney's Office on charges that included recruiting maintenance workers at the Mamilla open-air mall to smuggle in a bomb during the busy Jewish High Holidays shopping season.
"During questioning, members of the terror cell mentioned other initial plans to carry out additional attacks, including harming IDF (Israeli Defense Forces) soldiers by booby trapping homes in Ramallah, manufacturing and firing rockets at Israeli communities near Ramallah, and attempts to get hold of handguns to fire on IDF soldiers at the Hezma roadblock, northeast of Jerusalem," the Israeli security service Shin Bet said in a written statement.
The two men who were indicted were allegedly led by another Ramallah resident, Hamdi Romana, 22, who was expected to be indicted separately. The timing of the charges was not indicated, the Jerusalem Post said.
Romana was and the other suspects were arrested in August. A search of his home by Israeli agents turned up bomb-making materials and instructions plus evidence Romana had been in communication with a reputed Hamas explosives expert.
The bomb plot was described as being near its final phases. The goal was to detonate the bomb during the period that includes Rosh Hashana and Yom Kippur.
Shin Bet said Romana recruited two Arab residents of Jerusalem who worked at the Mamilla mall and carried Israeli identification cards, which Israeli broadcaster Arutz Shiva said would presumably allow them freer movement around town.
The bomb was to be wrapped like a present and stashed in one of the maintenance workers' lockers until the holidays were in full swing. It would then be planted in a restaurant or some other area where large numbers of shoppers would be present.
Shin Bet added that the arrests showed Hamas was still anxious to launch attacks inside Israel and was keen to recruit Arab residents of Israel to help them carry out their plots.

Read more: http://www.upi.com/Top_News/World-News/2013/09/01/Israel-thwarts-Hamas-plot-to-bomb-Jerusalem-mall/UPI-75861378044421/#ixzz2djYWn7VL
Part of the Peace Process? ed
===
===
Rocks and bombs are being thrown at Israelis and IDF soldiers everyday in Judea and Samaria, yet the IDF is treating the agressors with kid gloves in order not to give Israel bad press. However, sometimes the Israeli army must do what is necessary to protect Israeli citizens and IDF soldiers, even though it might cause bad press. In anycase, this video shows the truth about our brave IDF soldiers!
This is a fabulous video that simply analyzes the true problem of the Middle East, between the Muslim countries and Israel. Definitely watch it!
International law is on Israel's side. Watch the video to understand why!
This must be one of the best video presentations that clearly explains international law and the legal case for Israel and Israel's presence in Judea and Samaria. Definitely watch this to have a better understanding of international law so you can talk about Israel's situation intelligently with others.
Thank you for caring about Israel. Here is a new tool we have developed for people like you to stay up-to-date with important videos with the latest news in Israel.
Sign Up Here
!
One Week Rosh Hashanah Sale - Yair Emanuel Judaica!!
Add a splash of festive color to your Rosh HaShanah this year with this wonderful shofar stand! And not only Rosh HaShanah; it will also look great on your mantel or desk all year long.
Join our mission - Click here to make a tax-deductible donation to help us grow our network to reach hundreds of thousands of people to make a difference for Israel.
===
===
===