Happy birthday and many happy returns
Linda Nguyen
. Born the same day Holy Roman Emperor Charles VI passed a law letting girls inherit Habsburg lands. Coincidence? I don't think so.
===
Tim Blair

–

Friday

,

April

19

,

2013

(

2:00pm

)
===
Tim Blair

–

Friday

,

April

19

,

2013

(

12:09pm

)
===
Tim Blair

–

Friday

,

April

19

,

2013

(

5:42am

)
===
Tim Blair

–

Friday

,

April

19

,

2013

(

5:25am

)
===
Tim Blair

–

Friday

,

April

19

,

2013

(

3:52am

)
===
Tim Blair

–

Friday

,

April

19

,

2013

(

3:24am

)
===
Tim Blair

–

Friday

,

April

19

,

2013

(

2:41am

)
===
Andrew Bolt

April

19

2013

(3:17pm)
===
Andrew Bolt

April

19

2013

(2:45pm)
===
Andrew Bolt

April

19

2013

(2:06pm)
===
Andrew Bolt

April

19

2013

(12:47pm)
===
Andrew Bolt

April

19

2013

(9:36am)
===
Andrew Bolt

April

19

2013

(9:03am)
===
Andrew Bolt

April

19

2013

(8:43am)
===
Andrew Bolt

April

19

2013

(8:35am)
===
Andrew Bolt

April

19

2013

(8:07am)
===
Andrew Bolt

April

19

2013

(7:49am)
===
Andrew Bolt

April

19

2013

(7:35am)
===
Andrew Bolt

April

19

2013

(7:25am)
===
Andrew Bolt

April

19

2013

(7:05am)
===
My shoes have always wanted a chair like that .. sensational views - ed
===
===
HISTORY IN THE HEADLINES: Four years after Paul Revere's midnight ride, a military disaster left the famous patriot under arrest and facing charges of insubordination and cowardice.
http://histv.co/ZAqPbn
===
===
===
Thanks to
Paramount Pictures Australia
, we are giving away 10 double passes to the Australian Premiere of
Star Trek Into Darkness
3D on April 23. To enter, click here:
http://a.pgtb.me/dvNcQr
===
===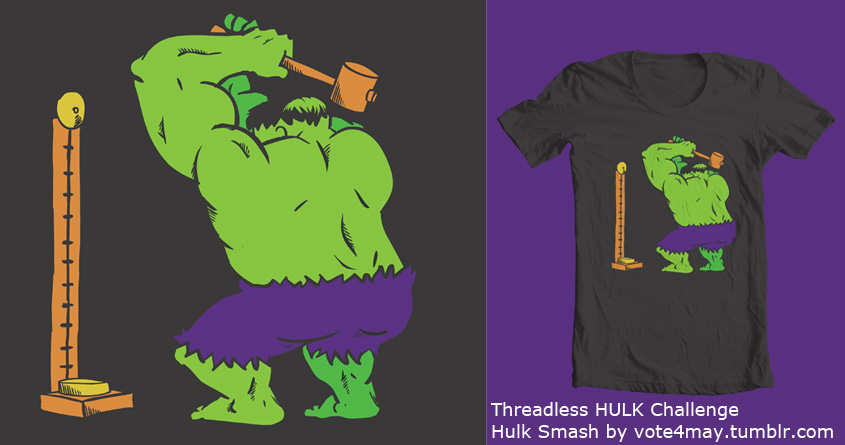 ===
===
So a few days ago I'v been hearing the neighbour's dog crying.
I didnt realise until on the dinner table 2 nights ago that my grandma said the neighbours been away for atleast 5 days & they locked the dog in the house and its probably starving. maybe dead cos there was no barking or whining that night.
I refused to believe that its locked up inside the house!
:(
I was tempted to climb over to take a look but everytime i wanted to it was too dark at night regard the fact that tresspassing is ILLEGAL!
The past 2 days had haunted me with guilt & more guilt. i had the idea of saving it but didnt. WHAT IF the dog DID die of starvation?
Today had nothing better to do & had the idea of going against the law for this poor puppy whom i hadn't hear from for 2 days.
As I climbed a step onto my fence, i was calling out "DOGGY!! DOGGY!!! DOGGGYYY!!"
their backyard was a fucken MESS! clothes & empty bottles everywhere!
WHY CAN't i see the DOG!? plz dont tell me its locked inside!
only to know that the dog was right below me all that time looking at me like *wth she doin'?"
It was soo skinny :( its been atleast a week since this poor baby ate!!
THANKGOD ITS STILL ALIVE!
===
===
===
===
===
===
===
Did you know a selection of the Australian Army War Diaries are available to view online? The Research Centre has digitised Army War Diaries from the First World War, Second World War, Korean War and South East Asian conflicts. While on active service army headquarters, formations, and units are required to keep war diaries recording their daily activities. The war diaries generally consist of war
diary or intelligence summary sheets and appendices. Please note that not all war diaries held by the Memorial are available online. The Memorial has selectively digitised war diaries from its various collections based on preservation needs and high usage. The remaining diaries may be viewed in the Reading Room of the Memorial's Research Centre.

www.awm.gov.au/collection/records/war_diaries
===
I believe that small business is too important to ignore and too significant to treat as an afterthought as has happened under Labor.
Support the small businesses in Dobell by clicking 'SHARE'
You can read Our Plan: supporting small business here -
http://lbr.al/n315
===
Miss Jean Simmons
===
Relive the EPIC Series again and again! Own "The Bible" on DVD & Blu-ray!
http://bit.ly/Yrs9Ap
===
As a guitarist, I play many gigs. Recently I was asked by a funeral director to play at a graveside service for a homeless man. He had no family or friends, so the service was to be at a pauper's cemetery in the back country. As I was not familiar with the backwoods, I got lost.
I finally arrived an hour late and saw the funeral guy had evidently gone and the hearse was nowhere in sight. There we
re only the diggers and crew left and they were eating lunch.

I felt badly and apologized to the men for being late. I went to the side of the grave and looked down and the vault lid was already in place. I didn't know what else to do, so I started to play.

The workers put down their lunches and began to gather around. I played out my heart and soul for this man with no family and friends. I played like I've never played before for this homeless man.

And as I played 'Amazing Grace,' the workers began to weep. They wept, I wept, we all wept together. When I finished I packed up my guitar and started for my car. Though my head hung low, my heart was full.

As I opened the door to my car, I heard one of the workers say, "I never seen nothin' like that before and I've been putting in septic tanks for twenty years."

Apparently, I'm still lost…
===
===
===
===
We believe that small business is too important to ignore and too significant to treat as an afterthought as has happened under Labor.
You can read Our Plan: supporting small business here -
http://lbr.al/n315
===
"The institution of marriage and family as correctly understood is the bedrock institution of our society." Read Senator Abetz's speech here:
http://abtz.mp/yTmOsQ
. LIKE and SHARE if you support traditional marriage.
Let the churches make their stand if they wish to - ed
===
John Wayne: The Legend & The Man (Ethan Wayne Interview Video)
http://independentfilmnewsandmedia.com/john-wayne-the-legend-the-man-ethan-wayne-interview-video/
Ethan Wayne, the youngest son of legendary actor and icon John Wayne came in to share stories and photos of his father's life through a new coffee table book out today, "John Wayne, The Legend and the Man".
===
===
Dallas fire rescue captain dies in West
Hailed as a dedicated public servant, role model
DALLAS (KXAN) - Dallas Fire-Rescue Capt. Kenny Harris died in Wednesday's explosion in West, Texas, the city of Dallas said in a statement.
Harris, 52, lived in West. He was off duty at the time of the incident, but went to the scene to see if he could help, the statement said.

"Captain Harris rushed to the scene compelled to provide assistance to his community during this crisis," Dallas mayor Mike Rawlings said. "I want to express my deepest condolences to his family, friends and co-workers."

He was hailed as a role model by one of Dallas' top officials.

"Captain Harris' response is typical of all our first responders; night and day, no matter where they are, no matter if they are on or off duty they respond with the greatest acts of bravery," said Dallas City Manager Mary K. Suhm.

The DFR Chaplain and other members are currently in West, supporting the Harris family at this time.

"Our hearts are heavy and hurting with the loss of such a great firefighter, great husband and great family man," said Dallas fire chief Louie Bright III. "Dallas Fire-Rescue is wrapping its arms around the Harris family to provide comfort and support."
http://www.kxan.com/dpp/news/texas/dallas-fire-rescue-captain-dies-in-west
===
===
The best photo yet of the bombing suspect ==>
http://twitchy.com/2013/04/18/crowdsourcing-at-work-photo-seems-to-show-bombing-suspect-leaving-marathon-blast-site/
===
===
4 her
===
===
===
===
===
===
===
===
===
Real Hollywood Heroes: Charlton Heston Speaks at Harvard Law School (Video)
http://independentfilmnewsandmedia.com/charlton-heston-speaks-harvard-law-school/
That scares me to death, and it should scare you too, that the superstition of political correctness rules the halls of reason. You are the best and the brightest. You, here in this fertile cradle of American academia, here in the castle of learning on the Charles River. You are the cream. But I submit that you and your counterparts across the land are the most socially conformed and politically silenced generation since Concord Bridge. And as long as you validate that and abide it, you are, by your grandfathers' standards, cowards.
===
To the man blind from birth, Jesus, the light of the world, brought sight. To a hungry crowd of more than 5,000, Jesus, the bread of life, supplied more food than they could eat.
Beloved, know that today, Jesus Himself—not methods or princ
iples—is the answer to every challenge you face in life!

Click below to watch a short clip of this faith-igniting message. Be sure to click 'Like' and share this with your friends! Amen!
http://bit.ly/17lzcuX
===
Jesus is the great I AM and He says to you, "I AM to you whatever you need Me to be!"
===
Below is a special message from our newsletter's sponsor, Tea Party Patriots Citizens Fund PAC. The financial support provided by occasional messages such as this allow Michelle to continue providing daily, high-quality reporting and commentary at no cost to you. Please note that the following message reflects the opinions and representations of our advertiser and not necessarily those of Michelle or her editorial staff.
BE ADVISED: If you click the "unsubscribe" link below you will be removed from the michellemalkin.com mailing list and no longer receive daily news or vital updates.
Dear Patriot,
This poll only takes a few seconds, and I really need your help.
You see, the Tea Party has spent the past four years rallying, organizing, and mobilizing by the millions, but the partisan hacks in Washington keep insisting that our movement is "dead."
They think they can just ignore us and nominate an establishment moderate for president in 2016, just like they did in 2012 and 2008. Remember how that worked out?
The establishment is determined to snub Tea Party all-stars like Rand Paul, Ted Cruz, Mike Lee, and others, and hand the nomination to some old-school, washed-up beltway insider!
These hacks will never take Tea Party Americans seriously until we are ready, willing, and able to defeat them at the ballot box.
And this is our chance to show them that we are.
You see, this straw poll will accomplish two objectives.
First, it will be a crucial gauge of which prospective candidate is the best spokesman for Constitutional principles. Given the choice, do Tea Party supporters favor Senator Rand Paul for President? Or Governor Scott Walker? Maybe even Dr. Benjamin Carson?This important poll will give us a clear answer.
And second, it will help us show the D.C. insiders that the Tea Party movement is a force to be reckoned with.
Our goal is to gather 1 million votes in the next three months so that we can show the "moderates" at the helm of the GOP that we refuse to be locked out of the nominating process in 2016!
No matter how hard they try, they will never be able to hand-pick another weak, centrist candidate for president. Not on our watch!
This very well may be the only way to make our voices heard.
You see, these D.C. "insiders" obviously haven't gotten our message, even when they've been confronted by hundreds of thousands of angry Americans demanding that our country get its fiscal house in order.
They obviously don't hear us when we send tens of thousands of signed petitions to their offices, demanding that they uphold our Constitution and protect our God-given freedoms.
They're deaf to the cries of concerned citizens in town hall meetings from coast to coast.
They just don't seem to understand. It's like we're speaking a different language!
And that's why we have to speak to them in a language they do understand: the language of votes.
We need to show them that we have the power, the numbers, the funds, and the determination to select a truly principled candidate for president. And there's nothing the establishment can do to stand in our way!
Sincerely,
Jenny Beth Martin

Chairman, Tea Party Patriots Citizens Fund
===
Photo credit: John W. Pope Civitas Institute
Hi everyone! Here's the MichelleMalkin.com newsletter for April 18th. Enjoy!
We needed some comic relief this week, and today the role that usually played by Joe Biden is being filled capably by John Kerry...
The New York Post obtained photos of two "persons of interest" that authorities are looking for as part of the investigation into the Boston Marathon bombings...
A 22,000 member labor union that endorsed Barack Obama in 2008 and 2012 and helped push for passage of the Affordable Care Act seems to be experiencing a wake up call...
More From the Right Side of the Web
And ... Our Hate Tweet of the Day
===
===