Happy birthday and many happy returns
Steve Barbuto
, old friend. Born the day after Pi's birthday. Although you have forgotten many of them, the blessing of each birthday grows. o that the more you have, the longer you live. Your backstabbing friends taught me that. Be where in the Ides of March.
===
4 Her, so she will see how I see her
===
Tim Blair

–

Friday

,

March

15

,

2013

(

6:54pm

)
===
Tim Blair

–

Friday

,

March

15

,

2013

(

6:49pm

)
===
Tim Blair

–

Friday

,

March

15

,

2013

(

6:44pm

)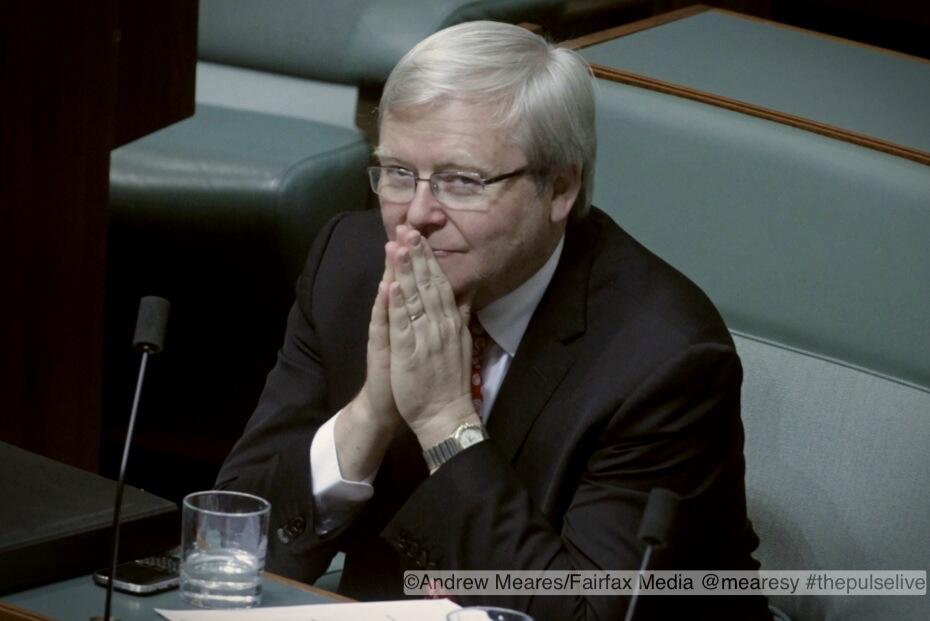 ===
Tim Blair

–

Friday

,

March

15

,

2013

(

6:42pm

)
===
Tim Blair

–

Friday

,

March

15

,

2013

(

6:37pm

)
===
Tim Blair

–

Friday

,

March

15

,

2013

(

4:15pm

)
===
Tim Blair

–

Friday

,

March

15

,

2013

(

4:13pm

)
===
Tim Blair

–

Friday

,

March

15

,

2013

(

2:18pm

)
===
Tim Blair

–

Friday

,

March

15

,

2013

(

12:33pm

)
===
Tim Blair

–

Friday

,

March

15

,

2013

(

3:56am

)
===
===
===
===
===
===
===
===
===
===
===
===
===
===
===
===
===
===
===
===
The Comet and San Francisco
— in San Francisco, CA.
===
Only 20 milk chocolate egglets? We're gonna need about 3x that many, Easter Bunny!
===
===
===
Houstache
===
===
===
===
The guys and girls talking through the show rundown just before we got suited up! #team9lives #eventcinemas #gijoepremiere #eventgeorgest #sydney
===
Two years ago, IDF Naval forces intercepted a cargo vessel, the Victoria. On board, they discovered a range of weapons destined for Hamas in Gaza. Til today we are working constantly to protect Israel by keeping weapons out of the hands of those who seek to destroy our home.
http://www.idfblog.com/2013/03/15/two-years-on-the-victoria-weapon-smuggling-interception/
===
===
Martin's Beach.
This place has been controversial to say the least. I was harassed here for "trespassing" on a beach that was illegally privatized. Nice huh?
The surfrider legal team is now going after the owner of this place and I hope they win. I've posted the story of exactly what's going on in the comments section below.
In this picture, I am about to go up to my hips in the swelling surge of the stormy Pacific ocean.
The historically good vibe was ruined, however, when the landowner blocked the o
nly road, provoking an ugly battle that could turn the picturesque enclave into a test case for public coastal access in California. The money man behind the deal has not been revealed, but the plaintiffs have said, and...
===
The IPA's Tim Wilson condemns communications minister Stephen Conroy for his outrageous attack on free speech and the media on The Nation on Sky News Thursday 14 March 2013.
===
It's a trap
===
You may feel that God is slow in coming to your rescue or meeting that need you have. But God's timing is perfect, and He is always right on time!
===
Chocolate covered strawberry shots. Vanilla vodka, Godiva liquor, and some chocolate syrup for a delicious shot in an edible glass.
===
===
'Share' nature's music
===
===
Pure doggy joy
===
Another shot of the comet with the full windmill.
===
===
20 Dangerously Powerful Bible Prayers

Here are 20 powerful prayers that these
believers in the Bible prayed...and when they did God's power showed up!

READ MORE ► http://r.beliefnet.com/rprayer2ILJO
— with Marvin Pumaren, Autumn Burrell, Frunk Luky, Richard Springael, Camelia Plumey, Guben Macasero, Ariel Britni Tailleur, Darlyn S. Dorado,Michael H. Bigler, Teresa Joyce Henley and Bob Starr.
===
On streets of NYC talking to Erin Burnett of CNN about Pope Francis. The Bible Series
— with Erin Burnett in New York, NY.
===
===
G.I. JOE Australian Premiere, 9Lives Ninjas takeover... MISSION COMPLETE! @jtrick3r @jimmyjamesyo @black_joe92 @kadhim86 photo by @thoradox
===
===
DISQUIET IN THE HOUSE OF ILL REPUTE
Parliament is hyperventilating with rumour. The Libs are promoting mischief, Rudd's phone is ringing hot, Labor pollies are calling it all "bullshit" and this week Shorten has gone AWOL for "personal reasons". The word now is it's all over for Swan.
Is that sufficient evidence to suggest an imminent rolling of Gillard?

Not really, but it IS evidence of a government in crisis.

This type of furious scenario has always preceded a tap on the shoulder for someone important.

Gillard will not go quietly. She and her con-man mate will need to be dragged kicking and screaming from The Lodge.

But she is in serious oxygen debt and has to spend what strength she has left on an assault on the jobless figures.

Current polling suggested to McTernan that his princess had lost her Labor base, so off to the West in a comical attempt to regain it.

Next, an assault on 457 visas for the unions' benefit. After all she is only there at the behest of the unions and she needs them now more than ever.

This assault is profoundly stupid, even for Gillard. Apparently it makes sense to restrict skilled workers needed to rebuild our economy while tens of thousands of unskilled illegals are "invited" here to partake of our social benefits! Crumbs!

Skilled workers should be the very substructure of our immigration program and illegal immigrants should be sent home... and that's on a cost effective basis alone. The social cost comes later.

Next, her new employment figures. They are a nonsense and as believable as her global warming crap.

Employment figures are virtually immeasurable and there are as many ways to read them as are jobs remaining.

The real unemployment figure is closer to 14 per cent.

The ABS states in February employment rose by 71,000. That figure is misleading because that increase was mostly due to an increase in part-timers.

The ABS report states, "The increase in employment was due to increased part-time employment, up 53,700 people to 3,510,800 and increased full-time employment, up 17,800 to 8,117,400. The increase in total employment was driven by an increase in male part-time employment, and female full-time and part-time employment. The number of people unemployed (unemployed) increased by 400 in February to 660,000... the latest estimate of total seasonally adjusted labour force underutilisation was 12.5 per cent in February."

So the number of people employed actually fell in February? How's that for Gillard spin Abbott, didn't you check it?

Gillard checked it but she and her Departments will spin the figures in any way that suits.

Well over half the population are too old to work, too young, incapacitated, unable to find work or have simply given up trying.

Almost half the remainder have settled for part-time work.

Even Gillard has recently promoted part-time work in the Public Service because when a full-time worker is replaced by two part-timers it's a 100 per cent increase in employment for the same amount of hours worked. It's a con!

Figures show that's exactly what is happening in a suffering private sector... but of course with different objectives.

Gillard is busy entertaining her Labor feminists and haranguing her adoring faithful at the ACTU.

Her recent doting attention to the AWU Annual Conference appeared a simulated gang-bang on yippee beans.

Now there are a few certainties:

Her attack on Section 457 visas will remain, that's the undertaking she gave to the unions. She will persist with her disdainful attacks on Abbott. She will continue to tell fibs. The rumours will continue and nothing, absolutely nothing, will happen until next Thursday... if at all.
===
Jesus has become for you wisdom from God! Check out today's devotional. Be sure to click "like" to help spread the word! Thanks, all!
http://bit.ly/XW4ib4
===
Beloved, when you build your life and ministry on the sure foundation of Christ, you can be sure to walk in greater effectiveness and anointing as a leader and channel of blessing in your home, workplace and church!
Click below to watch a short clip of this empowering message. Be sure to click 'Like' and share this with your friends! Amen!
http://bit.ly/Xxc0Lt
===
Beloved, even in the darkest moments of your life, God is still supplying you His grace. He has not abandoned you and left you to your own devices. No, He is still there with you, caring for you, watching over you and working things out for your good.
So rest in God's love for you and let Him sort things out for you. His mercies that are new every morning (Lam 3:23, NLT) will see you through your darkest nights!
http://josephprince.com/
===
Hi everyone! Here's the MichelleMalkin.com newsletter for March 14th. Enjoy!
Which will Joe do first: Beg for a ride in the Popemobile, or ask when he's going to get to meet "Mrs. Francis"?
In an interview that aired yesterday morning on ABC, President Obama told George Stephanopoulos that there is no looming debt crisis...
More From the Right Side of the Web
Last night on "Hannity," Michelle discussed Obama's pick for Secretary of (Illegal Alien) Labor, Thomas Perez.
And ... Our Hate Tweet of the Day
Welp, like mama always said, sutpid is as sutpid does.
===
===