Todays news is to do with the poison gas attack in Syria. Syria was thought to have inherited Saddam Hussein's arsenal. But Syria is claiming not to have used its' stockpiles. Obama dithers. Israel has released prisoners who had committed terrorist murders but still rockets rain down on her. Obama has given undertakings to give Palestinian/Jordanian negotiators all they wanted prior to talks, but that will not help Israel come to an agreement with her oppressors. Meanwhile, in Egypt, outrage is building internationally at the deaths of Coptic Christians. Personally, I dislike all the atrocities. Obama dithers over Egypt too.
From the US comes an apology from a community about the death of a promising university student/baseball-player. But no word from Obama who has previously claimed he could have been father to Trayvon Martin. It looks like the alleged shooters were gangsters who, while claiming to be bored, did their crime for notoriety. Shame on the President for making crime cool.
In Australia, there is an election coming on Saturday, September 7th. This means that the left wing PM loses a debate, the media and supporters speak up for Gay Marriage and denounce responsible governance. Rudd has gone a step further, hurting people and being rude.
Happy birthday and many happy returns
Marcus Lee
. Born on the same day as Sigismund von Herberstein (1486), Jean-François de Galaup, comte de La Pérouse (1741), Harry Frank Guggenheim (1890), Gene Kelly (1912), Tex Williams (1917), Barbara
Eden (1934), Keith Moon (1946), River Phoenix (1970), Kobe Bryant (1978) and Jeremy Lin (1988). On your day, Day of Remembrance for Victims of Stalinism and Nazism/Black Ribbon Day in Canada and the European Union
1873 – The Albert Bridge, spanning the River Thames in London, opened.
1929 – Palestine riots: Arabs began attacking Jews in Hebron in the British Mandate of Palestine, killing over sixty people in two days.
1943 – World War II: The decisive Soviet victory in the Battle of Kursk gave the Red Army the strategic initiative for the rest of the war.
1989 – Singing Revolution: Approximately two million people joined hands to form an over 600 km (370 mi) long human chain across the Estonian, Latvian and Lithuanian Soviet republics to demonstrate their respective desires for independence.
2010 – A former Philippine National Police officer hijacked a tourist bus in Manila and held its occupants hostage for nearly 11 hours before being killed by police. Your day is worth rejoicing in. Cross the bridge. Use the mandate for peace. Victory at Kursk does not make a submarine seaworthy. My singing is revolting, but heart felt. Stay off the buses ;)
===
Piers Akerman

–

Thursday

,

August

22

,

2013

(

7:41pm

)
===
Tim Blair

–

Friday

,

August

23

,

2013

(

11:59am

)
===
Tim Blair

–

Friday

,

August

23

,

2013

(

11:15am

)
===
Tim Blair

–

Friday

,

August

23

,

2013

(

3:53am

)
===
Andrew Bolt

August

23

2013

(2:29pm)
===
Andrew Bolt

August

23

2013

(1:05pm)
===
Andrew Bolt

August

23

2013

(10:09am)
===
Andrew Bolt

August

23

2013

(8:27am)
===
Andrew Bolt

August

23

2013

(8:15am)
===
Andrew Bolt

August

23

2013

(8:06am)
===
Andrew Bolt

August

23

2013

(7:09am)
===
Andrew Bolt

August

23

2013

(6:43am)
===
Andrew Bolt

August

23

2013

(6:27am)
===
Andrew Bolt

August

23

2013

(5:30am)
===
Andrew Bolt

August

23

2013

(5:08am)
===
Andrew Bolt

August

23

2013

(5:04am)
===
Don Kramer
2008: Caitlin Hill, Natalie Tran of course (communitychannel) and I think Molly who later became known for her work on the vlog Rocketboom.
===
We are tired of society giving us a myriad of things to feel about our own bodies. We are tired of having to attach anxiety to our vaginas. We are tired of vaginas being either artificially sexualised (see: porn) or stigmatised (see: censorship and airbrushing). We are tired of being pressured to be sexual, and then being shamed for being sexual.
The vaginas on the cover are not sexual. We are not always sexual. The vagina should and can be depicted in a non-sexual way – it's just another body part. "Look at your hand, then look at your vagina," said one participant in the project. "Can we really be so naïve to believe our vaginas the dirtiest, sexiest parts of our body?"
We refuse to manipulate our bodies to conform to your expectations of beauty. How often do you see an ungroomed vulva in an advertisement, a sex scene, or in a porno? Depictions of female genitalia in culture provide unrealistic images that most women are unable to live up to. "Beautiful vaginas are depicted as soft, hairless, and white. The reality is that my vagina is dark and hairy, and when it isn't it is pinkish and prickly," said one of the participants in the project. We believe that the fact that more than 1200 Australian women a year get labioplasty is a symptom of a serious problem. How can society both refuse to look at our body part, call it offensive, and then demand it look a certain way?
We want to feel normal; we don't want to feel fearful when we have a first sexual counter with a partner who may judge us because of our vaginas. That fear was replicated during our photo shoot. "Just before getting the picture taken the little voice in my head was doing the whole 'why didn't you landscape?' thing," said one woman. This sentiment was shared by most people in the project – we felt a pressure to present our vaginas to the world in a way that the audience would be 'comfortable' with. But this cover is intended to reassure other women. Take comfort form the fact that everyone's vagina is different, and that everyone's is normal.
There was a selfish element to this cover. The participants have benefited from a sense of liberation. "It was a big 'fuck you' to all of the ideals, all of the shame, all of the hurtful lies that we are told about ourselves day in and day out," summarised one woman.
All the women on the cover have been unified through their experience, but so is every other person that is able to defeat any negative feelings they have towards their own or another vagina. As one participant put it: "When it comes down to it, my vagina is just another part of my body, which can be viewed in a number of different ways, but the majority of the time is completely neutral, just like my mouth or my hands. It is not something to be ashamed of; it is not my dirty secret."
Art exhibitions over the last few decades have attempted to break down the stigma attached to the vagina by bringing its realistic depiction into the public sphere, most recently in Redfern. But the audience must first choose to go to the exhibition. By distributing this cover about the University, we have given our audience no choice. Either accept vaginas as normal, non-threatening, and not disgusting, or explain why you can't.
Here they are, flaps and all. Don't you dare tell me my body offends you.
Lily was one of 18 young women who agreed to have their vaginas photographed and published on the cover of a student newspaper at the University of Sydney.
The cover was supposed to make women feel better about their own bodies by showing them what normal vaginas look like.
Lily, an 18-year-old student at the university, has no regrets. In fact, she's proud of her contribution to the controversial campaign.
"To me the cover was honest. Every woman involved in the project and quoted in the article was speaking from their heart," she said.
===
שבת שלום
===
#BDS
claim a victory in stopping
#SalifKeita
from appearing in Israel. The claims are of joining the cultural boycott against Israel, however the Salif Keita foundation published a statement exposing BDS's true colours.
#BDSFail
#BDSLies
#Violence
===
===
===
Politics 101. Remember to always double-check your backdrop when posing for selfies.
*Credits: A. Ellinghausen, Fairfax
===
The strange death of the British middle class - The Spectator
"The great stabilising force in our society is disappearing fast" - Ed West and Fraser Nelson
http://paper.li/allysonchristy/1375928094
===
The average American household is making less now than at the end of the Great Recession four years ago.
That's the President's idea of improving the economy?
===
Diogo Morgado and Roma Downey bond during a break from filming 'The Bible' in Morocco.
===
Wait - What? Chris Matthews Says Republicans Call Obama 'Obama' To 'Delegitimize' Him
===
===
===
Thanks to Obamacare, a number of businesses across the country have drastically reduced their employees' hours to avoid the steep costs of the employer mandate. Last night I spoke to Fox News' Greta Van Susteren about the dangerous shift to a part-time economy.
===
===
===
===
A young white male was walking to his car on a city street late at night on August 12 when he was confronted by a trio of black individuals. They shot him dead. Police have arrested three people and charged them with first degree murder. But some in the victim's family can't understand why the shooting is being called a failed robbery when they say the evidence suggests something possibly more sinister: a hate crime.
David Santucci, 27, had just started his new job as a nurse. According to his family, "he was an awesome guy…he wanted to be a missionary…he wanted to help people."
Miguel De Diago is one family member who doubts this killing was a failed robbery. He's the the brother-in-law of David Santucci and told TheBlaze some stuff just doesn't add up.
The first and foremost question in De Diago's mind: If this was a robbery, why did his brother-in-law still have his wallet, car keys, and cell phone? Nothing was taken from him. And witnesses confirm that.
===
With the Chinese boom slowing and resources companies being lured to invest in other countries, this could be one of the Greens' most irresponsible policies.
You can't tax a nation into prosperity. Join my fight against the Greens today
http://ow.ly/nCMYg
===
===
===
===
===
This spud is ready for action! The Eleventh Doctor Mr. Potato Head (AKA Mash Smith) is now available. Get your hands on the one and only 'Potato Who' here (Remember it's FREE Delivery Australia Wide!)
http://bit.ly/PotatoWho
===
Please help support Egyptian Christians. Add an
#IamCoptic
Twibbon to your profile picture on Facebook and Twitter to spread awareness about the horrible attacks on Christians in Egypt the media isn't reporting.
http://twb.ly/1d5f1cY
===
Caption this photo ...
Actual happening today in Russia. Landing craft practicing beaching while sunbathers scramble.
===
===
===
===
An open letter to the parents of Chris Lane and citizens of Australia.
Read this heartfelt piece that really tells how Americans feel about Chris Lane's murder...
===
David Daniel Ball
One of the best testaments to Western individualism is the existence of that great book. In the East, if a warlord overthrew an emperor, they would destroy everything that suggested the warlord was ever not chief. But the west keeps records .. if a gen
eral took over from a king, they would take and keep the wealth .. providing continuity. In the civil war, General Lee's principled stance in fighting for the south didn't mean he was executed with his family, although his garden was turned into a graveyard. It meant his grand daughter could write that book.
===
===
===
The former vice president told Klein climate change deniers are like "an alcoholic father who flies into a rage every time a subject is mentioned" and believes his climate 'science' has taken a little while to catch on because it is on par with movements such as abolition, civil rights and gay rights, which all gained acceptance over time.
"This is very important. We have to apologize in no uncertain terms to Mister – and do I even dare call him Mister? It's so beneath him. Sir, even though he's not been knighted, I think he should be," Glenn said on radio this morning. "Sir Albert Gore. Boy, was he right. He is now taking credit for how right he is."
"And you know what," Pat asked. "We may have been among those mocking him when he said it and yet, I'm ashamed."
"We are ashamed. We should be ashamed," Glenn agreed. "Anyway, I don't know exactly how that works, but it's really bad, and he has made some predictions. And should we go with the predictions or should we go with him taking the victory lap?"
You can watch Gore's full remarks from the Tahoe Summit below:
For those of you who don't have 34 minutes to spend watching Gore recycle his old global warming speeches, one of the themes he attempted to convey was that the models presented in his documentary An Inconvenient Truth have come true years ahead of schedule.
===
===
Both the University of Virginia and UPS told their employees recently they are no longer offering spousal coverage to those able to obtain insurance elsewhere.
===
===
===
I have to say thank you to everyone fore the magnificent birthday wishes today! Every time I came by my page there would be a BAZILLION messages wishing me the best. I'm so thankful for such excellent people both in my life and following what I do. Lets hope this next trip around the sun will be a good one for all of us. Thank you everyone, I am humbled.
So, in response, here is a photo I took at sunset that I call Big Sky Arizona. I hope you all enjoy it.
Cheers!
~M@
===
Read more: http://foxnewsinsider.com/2013/08/22/heroic-911-call-antoinette-tuff-decatur-georgia-school-bookkeeper-uses-courage-empathy#ixzz2cmAIzq19
===
===
===
===
The latest flashpoint is a Facebook page set up in Canberra to support an embattled officer in the Department of Foreign Affairs.
The department says the site has threatened and defamed its staff, as well as Labor politicians Bob Carr, Craig Emerson and Richard Marles.
The public servant at the centre of the row, Darrell Morris, was suspended in February and accused of being involved in the Facebook page called ''The Anti-Bullying and Discrimination League of Australia''.
He is now likely to to lose his job.
But Mr Morris's father says Darrell was not involved with the page, and denies its comments were threatening or defamatory.
===
Eileen Camilleri, who has been involved in legal education for 20 years, appears in medical scrubs with a stethoscope around her neck in a Queensland TV ad designed to scare viewers about cuts to the health system under an Abbott government.
Ms Camilleri tells viewers that Queensland Premier Campbell Newman has cut 14,000 jobs "including people I work with''.
"The local clinic now has reduced hours and the local nursing home has closed down. But to pay for his promises Tony Abbott will make even more cuts,'' she says.
Ms Camilleri lives in Sydney with her husband Marco Piazza, who also is employed at the College of Law.
She has also worked as an actor, appearing in the TV medical drama All Saints in 2004.
A Tony Abbott campaign spokesperson Jamie Briggs said Kevin Rudd was "so fake he's even using fake Queenslanders to repeat his lies".
Queensland Nurses Union assistant secretary Des Elder admitted it would be more effective if the people appearing in Labor's attack ads were real people rather than actors.
"But many people in the medical system would not be comfortable appearing in an ad like this for fear of being intimidated or losing their job,'' he said.
College of Law chief executive Neville Carter said it was important the college was "unequivocally apolitical". "But as long as our organisation is not compromised, we would regard this as a staff member's private arrangement,'' he said.
Ms Camilleri could not be contacted yesterday, but Mr Piazza said his wife "fully supports everything in the ad".
A Labor spokesman said it was "entirely appropriate to use actors in advertising, as has been done by both parties for a very long time".
===
A church without a vision is never going to grow, and a church's vision will never be larger than the vision of its pastor.
I'm often asked, "Is there any single common denominator that you can find in every growing church?" I have studied churches for many years, read about them, and visited them. I've discovered that God uses all kinds of churches, in all kinds of different ways, all different methods and styles. But there is one common denominator that you can find in every growing church regardless of denomination, regardless of nationality, and regardless of size.
That common denominator is leadership that is not afraid to believe God. It's the faith factor.
Nothing starts happening until somebody starts dreaming. Every accomplishment started off first as an idea in somebody's mind. It started off as a dream. It started off as a vision, a goal. If you don't have a goal for your church, your default goal is to remain the same. If you aim at nothing, you're definitely going to hit it.
By Scott Attebery
Here are a few thoughts for new pastors to get started off on the right foot. Some of the ideas may not work in your context. In fact, your church may think some of the suggestions are down-right ridiculous. However, somewhere within this list, I hope there are some ideas that might help you get started.
By Kurt Bubna

By Greg Stier

By Justin Lathrop

By Brett Eastman

By Justin Lathrop

You have 3 choices when bad things happen to you: You can let it destroy you, let it define you, or let it develop you.

Via @RickWarren
Copyright © 2013 Saddleback Church, All rights reserved.
Thanks for opting into Rick Warren's Pastor's Toolbox at pastors.com.

Our mailing address is:


Saddleback Church

1 Saddleback Pkwy

Lake Forest

,

CA

92630
===
===
The 'peace process' is underway and already the Jewish State is under intense pressure to give away significant parts of its homeland and to divide Jerusalem, its eternal capital.

Unfortunately, due to pressure from the United States and other world powers, Israel has agreed to release 104 Palestinian terrorists, many with blood on their hands. This was a huge tragedy for the people of Israel, 80% of whom opposed this painful decision.

Now more than ever, Israel needs the strong support of friends like you throughout the world. You can make a real difference by helping us utilize the full power of the internet and social media to speak and spread the truth about Israel to millions of people around the world.

Click below to partner with us in support of Israel:
https://unitedwithisrael.org/donate

While the brave soldiers of the IDF protect Israeli citizens from their enemies on the battlefield, 'United with Israel' is fighting the war of public opinion in homes, cafes, universities, synagogues and churches throughout the world.

The enemies of Israel have spent billions to spread lies and demonize the State of Israel. United with Israel uses the latest technology to reach millions across the globe and turn them into advocates for Israel. We are now expanding our program into multiple languages to reach people in their native tongues.

CLICK BELOW TO MAKE A DIFFERENCE FOR ISRAEL
https://unitedwithisrael.org/donate

United with Israel must raise SUBSTANTIAL FUNDS to maintain and expand its professional staff and pay for language translation, content development, video production, graphics, programming, advertising, SEO, social media technology, local branch development and much more.

With your support, we can empower millions of people around the world to become global advocates for the People, Country and Land of Israel.

We ask you to kindly forward this email to your family and friends. They too, deserve the opportunity and privilege to make a real difference by standing United with Israel. 

With Blessings from Israel,

The 'United with Israel' Family

CLICK BELOW TO MAKE AN ONLINE DONATION:
https://unitedwithisrael.org/donate

Checks can be sent to our US address:
United with Israel
PO Box 151 
Lawrence, NY 11559
United States

Checks can be mailed directly to Israel:
United with Israel
8/19 Nachal Maor St.
Box 71530
Bet Shemesh 99623
ISRAEL

To donate by phone please call:
+1-646-213-4003 (USA) 
+972-2-533-7841 (Israel)
===
Hi everyone! Here's the MichelleMalkin.com newsletter for August 22nd. Enjoy!
Well, well, well...
Old spin: Blaming the YouTube video for the Benghazi attack...
Remember this?
More From the Right Side of the Web
Word to the wise: Don't go up against Michelle Malkin on the issue of gun control. Progressive Richard Fowler learned that lesson the hard way.
And ... Our Hate Tweet of the Day
Was that supposed to be a question?
===
Esther Meshoe, daughter of conservative South African parliamentarian, Dr. Kenneth Meshoe, refutes false allegations of apartheidism on the part of Israel.
Let's go to the videotape. (Hat Tip:
Mrs. Carl
).
===
but they couldn't guarantee the talks would succeed. - ed
===
===
Twelve years ago, someone tried to kill me. I didn't know him, and he didn't know me. I happened to be an off-duty soldier just finishing up my active duty service, but he didn't know that. He came to kill civilians at Sbarro Pizzeria in Jerusalem, and he did, including Malki Roth, sister of a yeshiva chum of mine, who was working the cash register to my left; five members of the Schijveschuurder family, who attended my cousins' synagogue in Har Nof, who were seated behind me; and nine other civilians — ten if you count the young woman who has been in a persistent vegetative state since that day.
===
Ian Feinberg came to Israel from South Africa when he was 18 and worked tirelessly for the advancement of the Palestinian people • In 1993 he was murdered by Palestinian terrorists in Gaza • This week, one of his killers was freed as a gesture.
Sigal Arbitman
..
Israel Hayom..
16 August '13..
Like every mother, Gillian Feinberg has that unscientific but accurate gut feeling when it comes to her children.
"There are those moments that are etched in your memory that you recall after a terrible tragedy happens," she says, describing what she went through on April 4, 1993, the terrible day that her son, attorney Ian Feinberg, was killed.
"I remember that I asked him not to go into the Gaza Strip on the day of the closure, but he said, 'Mother, don't worry. They're my friends. They know me. I'll be fine.' I remember my stomach was churning with worry -- I really remember that physical feeling -- and that was the day they murdered him."
Over the past two weeks, Gillian and the other members of her family have been revisiting that horrible day in the office building in Gaza where Ian was murdered. Two busy weeks of protests, media interviews and attending hearings at the High Court of Justice on the petition submitted by the Almagor Terror Victims Association against the release of the Palestinian prisoners went by. But as everyone knows, ultimately the petition was rejected and the murderers, including Ian's killers, were released last Tuesday night. Another one of his killers had already been released in the 2011 prisoner exchange in which Gilad Schalit was released.
Ian Feinberg's story is unique. He was not an unfortunate bystander or anonymous victim who happened to be in the wrong place at the wrong time. Feinberg devoted his life to helping the Palestinians improve their economic standing. Many of his colleagues saw him as one of their own, and after he was murdered, the Palestinian street, too, was shocked and stunned.
Feinberg's family, who marked the 20th anniversary of their eldest son's murder four months ago, never imagined that they would have to deal with the ghosts of the past yet again. For 20 years, his family has been trying to pick up the pieces and move on, and in a stroke of one government decision, the wound has been ripped open once again. In all honesty, it never healed.
The family members are exhausted from two weeks of frustrating battles with the High Court to stop the wretched decision to free the man who murdered their son. Only Gillian, a petite woman with curly hair, agreed to be interviewed; the rest were too tired. Her enormous strength and inner resources shine through her gentle demeanor and calm tone. She believes that "it's important that Ian be remembered, that people know everything he did for the people who murdered him."
"We learned that Ian's murderer was to be released from the media," she says. "It was also through the media that we learned that he had been murdered. My second eldest son was listening to the radio on the bus, on his way home, and heard that a young Jewish attorney had been murdered in Gaza. He ran home and asked us if we knew where Ian was. We said, 'Sure. Ian's at work.'
"I remember that we had just sat down to dinner that evening. He told us what he had heard, and we started making telephone calls. Ian didn't answer, of course. His wife didn't know where he was, and for two hours we were beside ourselves. Around 8 p.m., I looked through the kitchen window and saw two people coming up the street, searching for an address. I realized right away that they were looking for us, and so they were."
Behind their backs
Feinberg, who was murdered shortly before his 30th birthday, was survived by his wife and three small children.
"I really wanted to set the date for his birthday celebration with the whole family, but he was so busy with his project in Gaza that he couldn't commit," his mother says. "He promised me that the moment he was done, we'd have a proper celebration. He was murdered a few days before the project was completed."
Feinberg's family moved to Israel from South Africa out of Zionist motives when Ian was 18. Gillian keeps the trembling out of her voice and the tears from her eyes throughout the entire interview, but when I ask her to tell me about her son, she can no longer keep from weeping.
"Ian was my eldest son. He was a tall and strong young man, but gentle and good. He had a black belt in karate, he was a smart kid, a real genius, but very modest and quiet. He always had a wonderful smile.
"He was a real pursuer of justice. That was why he studied law -- to help the weak, the underdog, those who couldn't look after themselves. Because of that, he was drawn to working with the Palestinians in Gaza. That provided him with the challenge that he needed. When he studied law at Bar-Ilan University, the apartment he rented with his roommate was broken into and items were stolen. Ian found the culprits and asked them nicely to return the stolen items. Within an hour, everything was returned. That was how Ian was. Everyone loved him."
His connection with the Palestinians began when he served as an attorney for the IDF Military Advocate General inside Gaza. After completing his army service, the law office where he worked accepted a project from the European Union whose purpose was to establish a flour mill in Gaza. Naturally, Ian was assigned to the project.
"He knew everybody there," says Gillian. "He had a really good relationship with the Palestinians with whom he worked. He invited all his Arab friends to his eldest son's circumcision ceremony, and they all came. They had a whole table during the celebration. He fit well into working with the European Union because the EU workers didn't know the local people, and they needed someone who knew the field well. Ian was a perfect fit because of his abilities and his good nature."
"He had immunity from the European Union, a certificate given to lawyers, social workers and all kinds of people who worked with the Palestinians for the EU. Where was that immunity when he was murdered?"
On the day of the murder, Feinberg was in the EU offices in Gaza for a business meetings. At midday, he and his colleagues went to lunch, and afterward, Ian went back to the office on his own. The murder had been planned in advance, and the murderer was waiting for him on the roof of the building. One of the workers there, whom Ian knew well, collaborated with them, notifying the murderer that Ian had returned and was in his office. Feinberg was attacked a short time later and died of several stab wounds to the neck.
"I didn't want to know anything then," Gillian says. "I didn't attend the murderers' trial. I didn't want to know the details. My daughter, Gila [Molcho, who worked intensively to stop the government decision to release her brother's killer], was involved, and she read the report about the murder, but I didn't want to see it. It was very hard for us after the murder. I tried to keep the family from falling apart, help us pull ourselves together and go on. I didn't care what happened to the murderers. I knew they would be going to prison and that was it. I never imagined in my worst nightmares that they would be freed."
The family found out only recently, at the High Court hearings, that the first killer had been released as part of the deal that freed Gilad Schalit.
"A BBC correspondent approached Gila and told her about it. We hadn't known at all," Gillian says. "But that's all right. If he was released to bring another person home, then it was for a good purpose. A person returned from captivity. But this is something entirely different. The terrorist [Abdel-Aal Sa'id] was released in exchange for nothing, as far as I'm concerned. He was released for no good reason. To start some diplomatic procedure? What has that got to do with it? How exactly will that help?"
Are you angry with the state about the release?
"As far as I'm concerned, the prime minister should have spoken about it with the public. He should have explained the significance of the act to the people of Israel, said that it was difficult, that he was sorry, but it had to be done. It's the least he could do, in my opinion. It would have eased our pain a little. But they way it was done simply hurts. I felt they had gone behind my back, as if they were hiding something.
"It's hard for me to see their celebrations. It's hard for me to see them going back home as though nothing had happened. It's hard for me to hear the terminology the foreign media networks are using as they cover the release, calling them 'political prisoners' or 'freedom fighters.' These are not freedom fighters. These are terrorists. These are murderers."
Ian Feinberg was a good person who believed that people were good at heart and trusted them -- and that, as his mother believes, was what led to his death.
"That fact is the hardest one for us," she says. "The fact that one of his friends betrayed him when all he wanted to do was help them, give them a leg up. Ian believed that if the Palestinians developed a good, strong economic infrastructure, they would be able to move forward and help themselves. He really thought that if we helped them develop their economy, they would live with us in peace. But that didn't happen.
"They missed a golden opportunity to advance themselves. If he hadn't been murdered, maybe now they'd be able to have big enterprises and good industry. After his murder, the European Union stopped the project. They were shocked that such a thing could happen. I remember that the EU's official response was reported in the foreign media. They said that the murder of Ian Feinberg was something that should never have happened."
Ever since the names of the Palestinian prisoners to be released from jail was publicized, and efforts to prevent the release began, the Feinberg family has undergone an emotional whirlwind that they did not think they would ever experience.
"We feel like we are in a surreal situation, as if this isn't really happening," says Gillian. "We planned to voice our objections in court. We were 12 people in all, but the media waited for us and suddenly it became something very big. We didn't plan on talking, but we did so because it was important for us to raise awareness of the issue, and it was important for us to mention Ian. All our sadness and grief have been opened anew."
Do you believe that the prisoner release will help move the peace process forward?
"Not at all. One thing has nothing to do with the other. It's very foolish to link the release of murderers with the peace process. [Former prime ministers Yitzhak] Rabin and [Menachem] Begin promised that they would not release murderers, and look, 20 years later, the exact opposite is happening. Doesn't the government want people to have good lives here? Doesn't it want people like me, who came here out of Zionism and sacrificed the dearest thing they had, to live here in peace and quiet? What's the connection between the peace process and this 'gesture' of releasing prisoners? How does that help us? If there's peace, and I hope there will be one of these days, that will have nothing to do with these terrorists who were released now. It simply makes no sense."
Do you sometimes regret having moved to Israel?
"No. We moved here for Zionist reasons and we've had a good life here for many years. There are so many questions of 'what would have happened if ...' -- if Ian hadn't worked there, if we hadn't moved here at all. But there's no sense in thinking about those things. There are people who leave Israel because they don't want something to happen to them here. So they move to the United States or Canada, and something terrible happens to them there, of all places. It seems that was his fate, and there's nothing to be done about it now.
"All I wanted was to rebuild our lives here, with the pain. For 20 years I thought we were succeeding, and then something like this happens. Even as we struggled over the past two weeks, I never really thought it would be possible to persuade the government not to release the terrorists. I didn't think it would help, but I felt it was important to tell Ian's story, as if he were alive now. I'm sure he'd be proud of us now, and that's what gives us comfort. After the murder, we didn't create a monument for him, so maybe that is our way to commemorate him and tell everybody what a wonderful human being he was."
Original title:
'Releasing terrorists has nothing to do with peace'
Link:
http://www.israelhayom.com/site/newsletter_article.php?id=11415
===
U.N. Secretary-General Ban Ki-moon meets with Prime Minister Benjamin Netanyahu and other top Israeli officials on Friday • After meeting with Palestinian Authority President Mahmoud Abbas, Ban expresses concern over Israeli settlement activities.
http://www.israelhayom.com/site/newsletter_article.php?id=11403
At a meeting with U.N. Secretary-General Ban Ki-moon on Friday, Prime Minister Benjamin Netanyahu was expected to present proof of anti-Israel incitement in summer camps run by the United Nations Relief and Works Agency for Palestinian children in Judea and Samaria and the Gaza Strip.
Videos show counselors at a UNRWA camp telling campers that the Israeli cities of Acre and Haifa will soon return to Arab hands and that all means of fighting Israel are legitimate, including jihad.
"We teach the children which cities and villages their ancestors were expelled from. They learn the names of the villages, not just Jerusalem. This is how we give them motivation to return to their original villages in every way," the head of a UNRWA camp in Gaza says in one video clip.
At a UNRWA camp in Nablus, a counselor is seen telling campers, "We want to return to Jaffa, Acre, Nazareth and Haifa." The children respond, "We will fight, and with the help of Allah and our strength, we will return to our villages. With the help of jihad, we will return home."
On Thursday, Ban met with Knesset Speaker Yuli Edelstein. On Friday, Ban met with Netanyahu, as well as other top Israeli officials, including President Shimon Peres, Justice Minister Tzipi Livni, Defense Minister Moshe Ya'alon and Opposition Leader Shelly Yachimovich. He was also to lay a wreath at the grave of former Prime Minister Yitzhak Rabin on Mount Herzl.
After meeting with Palestinian Authority President Mahmoud Abbas in Ramallah on Thursday, Ban said he was "deeply troubled" by Israeli settlement activity.
"Settlement activity is a deepening the Palestinian people's mistrust in the seriousness on the Israeli side toward achieving a peace," Ban said. "It will ultimately render a two-state solution impossible."
After the most recent meeting of Israeli and Palestinian negotiators on Wednesday in Jerusalem (which was described by both sides as "serious"), another round of talks will be held soon, either in Jericho or Ramallah.
Meanwhile, in response to an appeal filed by families of dead Palestinian terrorists buried in Israel, the state told the High Court of Justice on Thursday that, in accordance with an order from Ya'alon based on a decision made by past political leaders, Israel was planning to return the bodies to the Palestinians. The Prime Minister's Office said this had no connection to the renewed negotiations.
According to Israeli diplomatic officials, the move was delayed due to difficulties in identifying 18 of the bodies, which had caused Abbas to say he was not interested in their return.
===
- See more at: http://sultanknish.blogspot.com.au/2013/08/the-brotherhoods-currency-of-blood.html#sthash.g4ilTFk6.dpuf
===
AUGUST 22, 2013 INSTITUTE FOR SCIENCE AND INTERNATIONAL SECURITY
IRAN NUCLEAR SITE Update on the Parchin Site By David Albright and Robert Avagyan Recent commercial satellite imagery of the Parchin site in Iran shows the extent of new paving as well as the extent of other alternations undertaken at the site over the past year and a half starting in February 2012. Iran appears to be in the final s
tages of modifying the suspected high explosive test site at the Parchin complex, having recently asphalted large sections of the site. As noted in several of the International Atomic Energy Agency's (IAEA's) quarterly Iran safeguards reports and in numerous
ISIS satellite imagery reports on Parchin, asphalting and the other documented activities have significantly changed the site and impacted the ability of IAEA inspectors to collect environmental
samples and other evidence that it could use to determine whether nuclear weapons-related activities once took place there. Asphalting an entire area in this manner would make it very hard to take soil samples and likely be effective at covering up environmental evidence of nuclear weaponization-related experiments. Iran in 2003 and 2004 conducted similar concealment activities at Lavisan-Shian, razing and rebuilding the entire site in an effort suspected to be aimed at concealing alleged, undeclared military nuclear efforts
http://www.washingtontimes.com/news/2013/aug/22/satellite-images-show-alterations-irans-nuclear-si/
===
===
===
In response to his anti-Israel antics, Israeli supermodel Bar Refaeli took to Twitter demanding that Pink Floyd frontman Roger Waters remove a photo of her from a video used during his concerts.
Well done, Bar! Here are the reasons why I salute you for your actions!
===
Karla Begley based in Onatario, Canada is the mother of 13-year-old autistic child Max. She received an anonymous letter from a neighbor under her door that is simply so horrible … I am at a loss for words. Watching

t

he video of her crying as she reads this letter from an anonymous neighbor is absolutely heart-wrenching and it makes you really want to help support and defend this family.
===
===
Today it has become evident that that leaders and members of the Islamic Movement in Israel enjoy more freedom and rights than the Muslim Brotherhood in Egypt, Jordan, and even -- under the Palestinian Authority in the West Bank -- Hamas.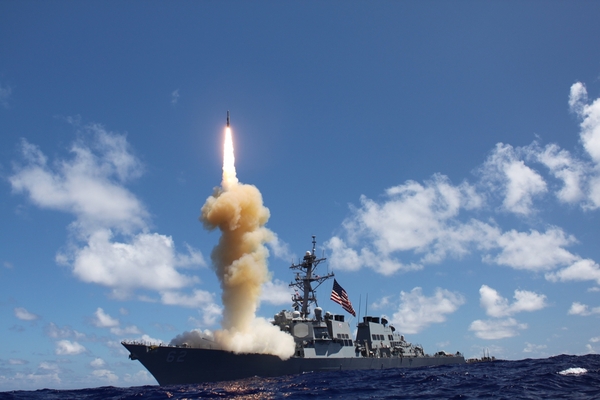 Muslim Israeli Arabs protest in front of Egypt's embassy in Tel Aviv, August 15, 2013.
===
4 her
===
===
White gold and gemstone Ninja belt buckle.
(Back plate is oxidized silver)
Design and fabrication by Casey Swanson,
SD Jewelry.
===
===
"In the course of her discussion on how these documents record massive financial exchanges between international bodies and the Muslim Brotherhood, she said: 'Obama's brother is one of the architects of investment for the international organization of the Muslim Brotherhood.'"
--Raymond Ibrahim
http://frontpagemag.com/2013/raymond-ibrahim/obamas-brother-muslim-brotherhood-leader/
===
A young, aspiring baseball star and college student gunned down in his prime by thugs who worshipped at the altar of gang-violence. Where is Obama's lament that Chris Lane could have been "his son" and where are the cries of outrage from the left over this display of REAL RACISM? The killers made it perfectly clear they were out to kill whitey and all Jesse Jackson could do was tweet that the murder is "frowned upon." SHAME on the Left -- the scourge of an intellectually honest, decent society.
http://frontpagemag.com/2013/arnold-ahlert/the-thug-culture-that-killed-chris-lane/
===
===
===