Green ALP policy has meant a tourist was raped in inner Sydney recently, or that three drowned, including a toddler. It means that Australia's car industry will die. But it doesn't mean that the world is better off. It doesn't make it cooler around the world. It doesn't make it better for migrants keen to come to Australia. It doesn't mean that SMH readers are better informed. Instead we have the ludicrous situation where bad news is good for the ALP. Were there truth to Pickering's assertion about Borbidge, I'm sure the ALP in Queensland would have capitalised on it sooner. That they haven't says much.
There was much misogyny surrounding Gillard. Entirely of her making, and her communication chief's style. Obama understands the gravity of the passing of Mandela. His selfie reflects that. Greens assault good manners. ABC asks BBC to whitewash her. Fewer fires means the world is cooling .. and it is! Greenpeace threatens Christmas.
===
Hatches
Happy birthday and many happy returns to those born on this day, across the years
Matches
Despatches
Miranda Devine

–

Wednesday

,

December

11

,

2013

(

10:06am

)
Tim Blair

–

Wednesday

,

December

11

,

2013

(

12:41pm

)
Tim Blair

–

Wednesday

,

December

11

,

2013

(

10:59am

)
Tim Blair

–

Wednesday

,

December

11

,

2013

(

10:55am

)
Andrew Bolt

December

11

2013

(1:18pm)
Andrew Bolt

December

11

2013

(10:39am)
Andrew Bolt

December

11

2013

(10:20am)
Andrew Bolt

December

11

2013

(10:12am)
Andrew Bolt

December

11

2013

(9:50am)
Andrew Bolt

December

11

2013

(9:48am)
Andrew Bolt

December

11

2013

(9:17am)
Andrew Bolt

December

11

2013

(8:58am)
Andrew Bolt

December

11

2013

(8:48am)
Andrew Bolt

December

11

2013

(8:35am)
Andrew Bolt

December

11

2013

(7:15am)
Andrew Bolt

December

11

2013

(6:52am)
Hand made " Halo Rings " are gaining popularity.
Approximate price ( without centre-stone diamond approximately 0.80 carat to 1.40 carat ) is AUD$4,000.00 GST inclusive plus or minus AUD$1,000.00 pending finger size in 18 karat palladium white gold.
You can select your centre-stone from our website here :
www.diamondimports.com.au


This particular ring only was AUD$6,000.00 because it took a larger diamond weighing 2.51 carats.

There are the nasty alternative cheap Asian imports available in chain stores however they are inferior to the quality we produce.

Most retail jewellers would not have a clue and when it comes to diamond expertise.They usually hide behind diamond certificates or grading reports to giving a a false sense of credibility.

Ask them to translate in a simple language that you can understand the data on a report, explain optical symmetry, light return and transparency while viewing several diamonds next to each other to make an intelligent comparison it is insulting your intelligence. Instead you will be told ad nauseum about the 4C's which does not assist you in how to assess pricing factors other than what any mug can read verbatim from a grading report anyway.

Always check credentials and never buy a diamond from an internet diamond vendor who does not have the actual diamond they are advertising in stock verified by a report number and identifiable by it's unique cold laser inscription.

Unfortunately going to some brick and mortar jewellers to buy your diamonds now is like going to a brain surgeon to fix a broken foot. Most show no duty of care other than trying to close the sale on a consigned diamond that they most likely do not own while creaming off a profit with no capital outlay. They are parasites who are desperate to cover their rent and staff wages.

Taking advantage of the client's gullibility while they are making an emotional decision many jewellers are no better than predators.

Only buy diamonds you can see from a qualified diamond grader who specialises in stocking their own diamonds.

Anybody else is a mere charlatan.

I am not winning any friends in the diamond jewellery business but this is not a popularity contest.

I am fed up with the crap and bullshit diamond buyers are told by morons who are completely unqualified.

Never pay up front for a diamond overseas and take into account any added taxes and shipping costs that are not included on the advertised price of a virtual diamond.

Remember even bad diamonds still sparkle and look pretty.


Caveat Emptor = Buyer Beware.
By Diamond Imports
Handmade Halo Diamond Engagement Ring featuring a 2.51ct Excellent Cut Round Brilliant Diamond set with 18 claws providing contrast to the surrounding diamond set halo and band
===
This is a ring made from dinosaur bone, meteorite, and gold
===
A pair of heavenly Halo Design Diamond Engagement Rings that we handmade for two extremely lucky ladies who are now happily engaged and wearing their beautiful custom designed engagement rings we created for them
— at Diamond Imports.
===
Looking out towards Brentwood, CA
John
has a ranch with some spectacular views. My friend
Mike
and I got to spend an evening with this elegant individual as he toured us around the old abandoned mines and let us hike up several of the many hills on his property. This shot facing west was from right after a remarkable sunset with lenticular clouds in the sky to the north. Thanks John for a wonderful evening. Keep those dancing shoes dancing now, y'hear?
===
Direct link to the book is
http://creature.themonitor.com/
===
Soon it will be 10 am on 11/12/13
In the US, it was last month ..
===
Larry Pickering
ROB BORBIDGE FOR QLD GOVERNOR... don't think so, Rob
There is no doubt Campbell Newman's new bikie laws will be given short shrift by the High Court. Only a fool without a senate would think to legislate that we be unequal under the law. (Ample laws already exist to deal with the bikie scourge.) And only a fool would consider appointing Rob Borbidge as Qld Governor, but Premier Newman is planning
to do both.

Life without a senate has invited corruption and unmoderated excesses from Bjelke-Petersen to Goss, Hinze, Cooper, Ahern, Mackenroth, Ludwig, Bryce, Rudd, Beattie, Bligh and now the relative cleanskin, Campbell Newman, is dipping his toe in the still-warm excrement.

And where does Qld's 35th premier, Rob "Bubbles" Borbidge, fit into this gallery of rogues? Well, he and his mates had an after-hours predilection for under-age boys, and his mates were none other than Chief Justice Paul "Daphnis" de Jersey and Federal Court Judge, John "Doggy" Dowsett.

A group named BLAZE, an acronym for "Boy Lovers and Zucchini Eaters", received much scrutiny from the NSW Wood Royal Commission and the NCA. The Commission's report is available on the net.

A former Speaker claims to have had in his possession a copy of a video, provided by the Parliamentary Service Staff, showing Borbidge entering the Annex building with one of his "friends" and in the company of two young "boys" dressed in high heeled shoes and blonde wigs.

It is believed that a copy of the video, which was in the possession of the Speaker, is now in a secure location.

Borbidge also wrote some very compromising "love letters" to some boys on official Opposition letterheads. The former Speaker declared, "There are three in existence. I have recovered two, but there's still one getting around out there." The two letters are also now in a safe location.

In December of 1984, police raided two male brothels, Brett's Boys at Kelvin Grove and House of Praetorian at Coorparoo.

Copies of credit card receipts were kept in Police Commissioner Terry Lewis' safe. These documents were seized by Fitzgerald Inquiry investigators. The source for this information was a solicitor representing one of the corrupt cops who was brought before the Fitzgerald Inquiry.

According to this source, Lewis' safe contained credit card receipts for "Brett's Boys" brothel. The receipts detailed the services as "laundry" and the credit cards were specifically described as AMEX and were noted as official "parliamentary expenses".

In the Kimmins Report it was claimed that boys were supplied to "Brett's Boys" from a Philippine source. But there was another source of young boys who were bound for the paedophile networks.

At the recent Carmody Commission of Inquiry a witness by the name of Fred Feige made mention that a senior officer in the Department of Family Services, Mr Donald A. C. Smith, was apportioning out young boys to the offenders on weekends.

At the upcoming Federal Royal Commission into Institutional Sexual Abuse, one witness is expected to expand on this information.

He will claim that he was abused by one particular paedophile who was part of a group. This group was involved in an early 1980's court case which is known as the "Case of the Three White Volvos".

Each member of this group drove a white Volvo. The particular paedophile in question was ABC radio announcer Blair Edmonds.

Another member of this group was Justice Underhill (known as "Justice Underpants") who died earlier this year. It is interesting to note who gave the eulogy at Underhill's funeral. It was Justice Kirby who also gave the eulogy at former Governor General, Sir Zelman Cowan's, funeral. Cowan was also a paedophile, according to Police Intelligence records.

ALP sycophant, Philip Adams, gave the eulogies at the funerals of Big Bob Collins who suicided rather than face charges and serial "rough-house" offender, Don Dunstan, who had internally injured a young boy to the extent that the poor kid was airlifted back to a Filipino hospital rather than risk admission to a hospital here.

Sir Joh Bjelke-Petersen, in January, 1997 received a delegation from two investigators into paedophile claims and, during a four hour meeting, the investigators disclosed in detail the sordid backgrounds of D'Arcy, Borbidge and Ahern. Bjelke, according to reports seemed unmoved.

Family Services official, Donald A. C. Smith (he is known as "The Gatekeeper") had the final say on which children received weekend passes from orphanages and youth detention centres.

The current Commissions into paedophilia will continue to throw light on the networks within Parliaments, the Judiciary, churches, high-profile corporations and well-known television celebrities.

We are about to discover the awful extent to which innocent children have been at risk.

Other huge names are yet to come but I will leave that to evidence yet to be given and to the Commissioners' findings.

Sleep well boys... and wake up to yourself Campbell Newman.
=
RELIEF FOR GILLARD ACCUSERS

I could hear, smell and touch the relief in Bob Kernohan's voice over the phone as he left the Magistrates Court in Melbourne yesterday. I wanted to give him a cuddle as he drew a little closer to the end of an agonising personal nightmare.

He had called me to say Senior Magistrate Lauristen had rejected Slater & Gordon and Bruce Wilson's claimed privilege on what could be critical evidence in the AWU scam.

Decent union men have paid a high price to avenge those who stole from their members' pay packets and systematically rorted and laundered taxpayer and construction company funds.

[Ill-informed bloggers had circulated on the net last week that Magistrate Lauristen may not allow the application by Vicpol and that he could be an ALP "plant". There was no reason to believe Lauristen would not hear and judge the application on its merits. He did exactly that. Internet conspiracy theorists should understand the likelihood of injudicious rulings ending with an embarrassing peer review and possible invalidation in an appellant court.]

Journalists, Michael Smith, Glenn Milne and others have paid a high price in attempting to uncover the truth. Ralph Blewitt also suffered brutal defamation from an acid-tongued Gillard as she tried to discredit the evidence of her former associate.

Without Blewitt, Vicpol would have no case. As with all whistleblowers, he had everything to lose and nothing to gain except peace of mind.

Bruce Wilson was a high-life union crook and all union crooks, from Mafia mob boss John Gotti down, had a solicitor as a partner in their criminal activity.

Julia Gillard was Wilson's willing solicitor, partner and moll... there is no doubt about that. Her explanation that she was "young and naive" is beyond all belief.

Twelve dedicated detectives from Victoria's Major Fraud Squad have spent 12 months unearthing a mountain of evidence against Bruce Wilson.

Under each rock they turned over they also found a naive Julia Gillard, who they now ominously refer to as "others".

The detectives must have winced when faced with the Boulder, WA, incident; in my opinion the worst of many Gillard/Wilson capers:

WA newspaper archives show Bruce Wilson travelled to Boulder/Kalgoorlie in 1992 to attempt to allay AWU members' concerns about his wish to transfer the management of large sums of union members' money to a new AWU account in Northbridge, Perth.

The money resided at the time in a separate account called, "The Goldfields Fatal Accident and Death Fund". This money, donated from union members themselves, was intended to financially assist bereaved families of deceased union members.

Wilson was determined to have management of the account shifted to the AWU's head office in Perth. Wilson was the then WA boss of the AWU. He and Ralph Blewitt were to be sole signatories on the account and union members were justifiably apprehensive.

They were wary of Wilson's alleged fraudulent activities and demanded a meeting. It was set down for 8pm in the Boulder Town Hall.

Wilson knew he would never convince members of the legitimacy of the proposed move himself. So he introduced to the stage a person of high legal authority to assure union members there was no need for concern.

The person he introduced was Julia Gillard.

Members were unaware Gillard was his lover and personal solicitor. She was presented as an important Industrial Lawyer from Victoria and an official representative of the Labor stalwart law firm, Slater & Gordon. Slater & Gordon were also unaware of anyone representing them.

Gillard addressed union members at length explaining why the money should be moved and that there was nothing to worry about. She insisted the members were in the good hands of the ALP's Slater & Gordon and their best interests would at all times be protected.

Gillard must have done an excellent job because the account containing approximately $1 million was shifted to a private Northbridge, Perth account. The address for all correspondence was nominated as Northbridge Post Office, Box 253.

Three years later, police were asked by incoming AWU State Secretary, Tim Daly, to investigate large amounts that had been withdrawn from "The Goldfields Fatal Accident and Death Fund" part of which was used to buy two holiday units in Kalbarri.

Despite the WA Major Fraud Squad's Detective David McAlpine's keenness to lay charges, it didn't happen. The Kalbarri holiday units, were subsequently sold.

Again the laundered money vanished.

It was only the tip of a very large iceberg that is only now beginning to thaw.
=
PAEDOPHILIA IS A SILENT SINISTER PANDEMIC

Not many things can surprise me. I've been around a long while and have done just about everything so, after broaching the subject of paedophilia and having had a thousand wicked stories of child abuse hit my desk, I sat here gobsmacked thinking all this just can't be true!
So I rang everyone I knew, and some I didn't know, who worked in the field of broken lives. "Surely this can't be true?" I asked.

"Can I talk off the record?", was one response. "You don't know the half of it", was another. "Just don't go there, Larry." I was actually being told by people who should know that it was indeed true.

So, in disbelief, I put up a poll on Pickering Post asking: "Have you ever been indecently interfered with as a child? YES or NO." I thought maybe 3 or 4 percent would say yes.

For 24 hours the YES answer has been hovering around a staggering 30 per cent. There is no reason for thousands of people to lie about something that would have adversely affected their lives.

There is something seriously wrong here but the polling seems to confirm what is on my desk and in my inbox.

No sooner do I think, "Well, that information MUST be a load of bullshit", a mountain of corroborating evidence from credible sources follows it! My nose for bullshit is obviously faulty.

I don't let my three youngsters near churches or scout halls or that dodgy bloke up the street, so I have done my job. Crumbs, have I? I clearly haven't!

This canker permeates every level of society, it knows no demographic. The judiciary, parliaments, the aristocracy, the entertainment industry is riddled with it, there is no corner where a child is safe from these extremely clever predators.

What is it in the (mostly male) genetic makeup that craves sexual dominance over an innocent child? Time for some lateral thinking:

Historically, parts of Europe, all of the Middle East and much of the Asian sub continent openly practised this bastardry. It is commonplace among Aboriginal and probably most African tribes.

South American cultures included their children in sacrificial ceremonies.

Sophisticated networks and cells of paedophiles operate freely within the West. There are influential groups here in Australia advocating under-age sex be legalised.

These people are not from disadvantaged or oddball groups... they are names, big names, household names! They are intelligent people and smart enough to avoid prosecution.

They dabble in the occult and use LSD to ensure a child can never be a credible witness.

Royal Commissions may well pinpoint myriad instances of child abuse, but try prosecuting the perpetrators. It's not that easy when the child has been mentally manipulated and thirty years later the criminal is dead.

How many little lives are being ruined tonight?
===
James Calore
=
Winter wonderland... Again
===
===
===
===
===
===
===
===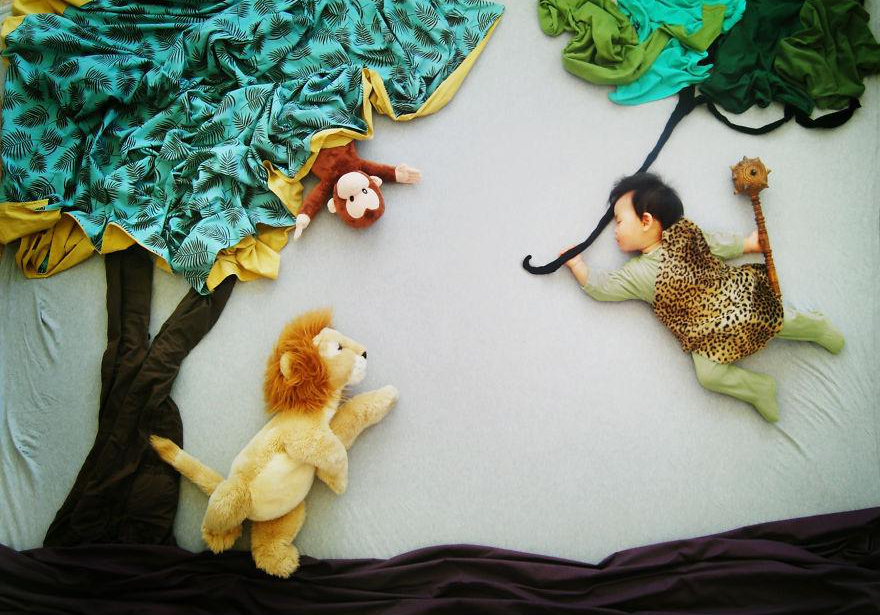 ===
Deric Ly
Maybe this as a pork roll challenge? Any takers?
===
===
Michelle Malkin
Funeral selfies? Obama's selfie face, FLOTUS' furious face at
#MandelaMemorial
[pics] ==>
http://twitchy.com/2013/12/10/funeral-selfies-obamas-selfie-face-flotus-furious-face-at-mandelamemorial-pics/
===
Tony Abbott, John Key and Steven Harper catching up for tea before Nelson Mandela's memorial service.
Such a poignant photo.
Three brilliant conservative leaders, three good men
===
===
===
===
https://www.facebook.com/events/453152764789984/?ref_dashboard_filter=upcoming
===
4 her
===
We Were in a Movie Festival!!!
Our new production, Joy of Israel, was screened at the Jewish Film Festival in Jerusalem on Dec. 5th, the last night of Chanukah!!!
We at 12Tribe Films are excited to introduce to you the 3rd episode of our newest production - the Joy of Israel with Jamie Geller Episode #3 - Holy Hebron and Sweet Hebron Hills! Never before has the beauty of Israel been showcased for the world to see in reality TV format with the mission of educating, exciting and connecting people to Israel. This new series will reshape the entire image of living in Israel into one that is exciting, inspiring, and beautiful.
Don't miss watching this fascinating new Joy of Israel with Jamie Geller episode.
Click here
to watch and be inspired!
Thank you for caring about Israel. Here is a new tool we have developed for people like you to stay up-to-date with important videos with the latest news in Israel.
Sign Up Here
!
Must-Watch- This might be the most powerful clip you ever see.
International law is on Israel's side. Watch the video to understand why!
This must be one of the best video presentations that clearly explains international law and the legal case for Israel and Israel's presence in Judea and Samaria. Definitely watch this to have a better understanding of international law so you can talk about Israel's situation intelligently with others.
This gripping page-turner takes historical fiction to a new level as it explores the life of one of the most significant and enigmatic leaders in world history: Herod the Great. From the corridors of power in Jerusalem and Rome to the farms and fields of the simple folk trying to survive in turbulent times, you will get a real sense of time and place from one of the most important chapters in hostory. You will also meet all the most significan characters form that time, including the Caesars, Jerusalem's High Priest and Sages, Anthony and Cleopatra, and more. But behind it all is Herod. Herod the proud. Herod the builder. Herod the muderer. Herod the Roman puppet. Herod the schemer. Herod the Great.
Join our mission - Click here to make a tax-deductible donation to help us grow our network to reach hundreds of thousands of people to make a difference for Israel.
===
• Reporter fired for questioning Arafat coverage.
• UK government warns against doing business with Israeli settlements.
• Iranian executions doubled since Rouhani election.
The IDNS is a daily roundup of everything you need to know about how the media is covering Israel, all in one place for easy reference, delivered directly to your inbox every morning. Want to receive weekly Bias Alerts?

Manage your subscriptions

. Please tell your friends to

learn more and sign up here

.
Join more than 150,000 people demanding fair media coverage. HonestReporting was formed in 2000 to respond to unfair coverage against Israel in the wake of the second Intifada. Since then, it's prompted hundreds of corrections and retractions. Stay informed on all media issues by signing up to

HR's weekly bias alert emails

.
===
Rare Biblical Treasure from Israel can be yours for the holidays! Click here to view...
"You shall make strings on your garments,
with a blue thread on each corner" (Numbers 15:38)

The Biblical Blue Thread (Techelet in Hebrew) is mentioned numerous times in the Bible. It was an essential component of the Holy Temple in Jerusalem.

The Bible commands that this uniquely colored thread be worn on four-cornered garments such as the tzitzit under-garment and the tallit prayer shawl. For close to 1500 years, the identity of Biblical Blue has been lost to the world.

However, recent advances in the fields of archaeology, biology and chemistry, have identified the source of the dye as the
Murex Trunculus snail, which can be found in the Mediterranean Sea off the coast of Israel, near the port of Haifa.

At long last, techelet has been restored to the Jewish people and the world. Now you can bring this ancient Biblical treasure into your home and share with your family and friends for the holidays!
We are dedicated to reviving the ancient blue mentioned in the Bible and used extensively in the Holy Temple. By providing quality products created from the Biblical Blue thread, we can bring greater awareness to this precious Biblical Treasure.

If your organization or congregation is interested in purchasing these items in bulk,

click here

to contact us.

WATCH THE VIDEO!
===
Friend,

On Thursday, December 12, a House Foreign Affairs joint subcommittee will hold a hearing on American Pastor Saeed Abedini who is wrongfully imprisoned in Iran for sharing his Christian faith.

Now is the time to TAKE ACTION and contact President Obama to demand Pastor Abedini's release. It is absurd that his release wasn't part of the flawed deal negotiated by Secretary of State John Kerry last month, but that doesn't mean additional pressure won't change the outcome.

Pastor Abedini, who lives in Idaho, has been held in a horrific Iranian prison for more than a year after he was arrested there for sharing his Christian faith. Due to brutal beatings he is in need of medical attention.

At Thursday's hearing, testimony will be offered by Pastor Abedini's wife, Naghmeh Abedini, and Jordan Sekulow of the American Center for Law and Justice (ACLJ), an organization which has been representing Pastor Abedini in this matter. The White House will be watching this hearing and paying especially close attention to the emails and calls they receive about Pastor Abedini.

To learn more about Pastor Abedini's plight, please visit this great resource from the American Center for Law and Justice.

Thank you for standing up for our constitutional freedoms.

Sincerely,

Rick Santorum

P.S. We'll be talking about Pastor Abedini's plight and other issues during today's broadcast of Patriot Voices Radio at noon ET. You can listen live at www.patriotvoices.com/radio or on your phone by calling (347) 857-3462.
===
Hi everyone! Here's the MichelleMalkin.com newsletter for December 10th. Enjoy!
The Obama administration can't even back the "pass it to find out what's in it" mini-van out of its parking spot without running people over, but in spite of that, Colin Powell thinks it's time they took the wheel of a double-decker health care bus...
The global warming crowd is out to prove that "deniers" are anti-science and their arguments aren't based in reality, and what better way to counter them than by having Santa Claus make the "green" case? ...
More From the Right Side of the Web
And ... Our Hate Tweet of the Day
===
"The LORD your God will raise up for you a prophet like me from among you, from your fellow Israelites. You must listen to him."Deuteronomy 18:15 NIV
===