A picture of school playground equipment from 1900 is telling. There are numerous polls, bars, swings, ladders, a bike. Lots of children very high up in the air. They are having fun. Sliding down a poll, when you master it, is liberating for a child. The equipment was still available in the early seventies, but the Alynski movement had spawned personal injury lawyers and now OHS forbids such structures. Because what if a child falls and dies? It is not inconsequential and accidents happen. Children lack cool judgement. But then so do adults. Driving cars is dangerous too. Often only a few metres separates smooth traffic from a head on collision. What if a jihadi were to exploit that? But a child develops through play, and those structures taught magnificent lessons. As a child, I was too intimidated to go near such a thing, I was used to betrayal from an older sibling and I knew never to give them a chance. But it saddens me that children cannot play on such things anymore. What has socialism done for anyone in the world since 1900? We will never know who might have died. But we know that no child gets to play on such things.
For some, at the moment, the Sex Party has more credibility.
=== from 2015 ===
NSW Police from Camden, South West of Sydney, issue a bulletin reporting they are searching for a man. They include details as to why they are searching. And it is apparent there is no legal reason as to why they might be looking for him. They reported no transgressions. The man they described has approached a 12 yo girl and asked for directions. The girl reported he left and hadn't followed her. A woman approached her and asked if things were ok and contacted the police. If the child was not supposed to talk to men, she should have worn her burqa. Meanwhile, rumour has it that Dan Andrews heard about the story and thought it might refer to VicPol. Noting that there were many women in VicPoll, Andrews is said to have gushed that "No VicPol was looking for any man anywhere." Their union is that strong.

Meanwhile, #Abbottphobia has many hating Mr Abbott for things he never said or did. But the liars that promote the false memes are often senior journalists. From Riley's "Shit Happens" through to towing boats back to Syria, hating Mr Abbott is cool. It is no way to debate. If the Abbott haters truly believed what they said, they would not need to lie to argue it.
Tim Blair
Andrew Bolt
Andrew Bolt

September

05

2015

(3:06pm)
===
Andrew Bolt

September

05

2015

(10:32am)
===
Andrew Bolt

September

05

2015

(10:21am)
===
Andrew Bolt

September

05

2015

(10:13am)
===
Andrew Bolt

September

05

2015

(8:41am)
===
Andrew Bolt

September

05

2015

(6:53am)
===
Andrew Bolt

September

05

2015

(6:49am)
===
Andrew Bolt

September

05

2015

(6:20am)
===
Tim Blair

–

Friday

,

September

05

,

2014

(

1:08pm

)
===
Tim Blair

–

Friday

,

September

05

,

2014

(

1:04pm

)
===
Tim Blair

–

Friday

,

September

05

,

2014

(

11:17am

)
===
Andrew Bolt

September

05

2014

(4:53pm)
===
Andrew Bolt

September

05

2014

(9:25am)
===
Andrew Bolt

September

05

2014

(9:06am)
===
Andrew Bolt

September

05

2014

(8:49am)
===
Andrew Bolt

September

05

2014

(8:22am)
===
Andrew Bolt

September

05

2014

(7:57am)
===
Andrew Bolt

September

05

2014

(7:36am)
===
===
===
===
===
===
===
===
===
===
===
===
===
===
===
===
===
===
===
===
===
===
===
===
===
===
THE HEINER AFFAIR: KRUDD COVERING UP PEDOPHILES
http://polliter.com/2013/07/03/heiner-affair-carmody-says-labor-covered-up-child-sex-pm-to-be-charged/
===
===
===
===
An Israeli nightmare
Former Republican congressman Allen West has it right. Barack Hussein Obama is an Israeli nightmare.
Best description I've seen in 140 characters or less.
===
Allen West
For thousands of years, the shofar has called the Jewish people together for many reasons, including ushering in the new year. On this Rosh Hashanah, I pray the shofar will not be needed to sound an alarm of war for the people of Israel. Let it instead be used for all across our own nation, as the philosopher Moses Maimonides suggested in the 12th century, "Sleeping ones! Awaken from your sleep! Slumbering ones! Awaken from your slumber! Examine your deeds, and turn once again to God." L'Shana Tovah to all, and especially the people of Israel. Rest assured there are many of us who will never abandon you.
===
A British television program in co-operation with a children's charity demonstrated this week just how swiftly and easy it is to take children from under their parents' noses, with just a momentary loss of concentration.
One of the most troubling aspects of the set-up was how willing children were to go off with a stranger, who acted in a friendly manner and looked like a normal person.
ITV's Daybreak program in association with Kidscape carried out the test in a park playground using real mothers, and children aged under 11 years.
The mothers and kids arrived at the playground, which was closed off to the public for the length of the trial and, on receiving a phone call from Daybreak producers, walked off leaving the children to their own devices among the play equipment.
Enter the stranger, a man dressed in an ordinary checked shirt and long shorts, who approached the children - some who were as young as five years old.
The man asked them to help him look for his child or a lost dog.
Of the nine children he approached, seven co-operated and within a space of 90 seconds walked from the playground with him.
All the children had been warned by their parents about "stranger danger" and none had previously met the man.
===
===
People from the villages and country side rushed into cities in search of a better life. City folks write poems, compose music and paint in praise of the meadows, nature and country side.
===
Phi Pham
Y did the liberal make our economy crash by John coward
David Daniel Ball
? As PM, Howards' administration was effective in raising real wages by over 2% each year. He turned around an $80 billion black hole from Keating and had surpluses in each year of government. When Mr Howard was treasurer under Fraser from '75 to '83, the economy was different. Fraser, against Howard's advice capped interest rates on home loans at 13% and so credit card interest rates sky rocketed .. some as high as 30%. The reason for that being the legacy of Whitlam's spending which Fraser did not curtail. When Hawke won government in '83, Keating became treasurer and deregulated the dollar and sold the commonwealth bank .. with the support of Howard. Had Howard opposed Keating, Keating could never have done that. But it wasWhitlam who behaved like Rudd/Gillard causing the economic crash Howard faced in the '80s .
===
===
===
Re: politics, spending and surpluses...
"'When the king's palace is full of treasure'
Lao Tzu said,
'ordinary people's fields are smothered with weeds, and the food supplies run out'"
Lao Tzu, "Tao Te Ching"#53...
I feel the excellent description Lao Tzu gave is being misinterpreted .. it isn't based on an Israeli trade model, but fuedal kingdom. To interpret it as "in order for people to be well off, the economy has to be bad" is to do the wisdom grave injustice. - ed
===
The problem with taking 60 year 2 students to the Zoo is how to explain to them why the lions are... wrestling... In such a strange way!
.. it is a bit like Miley Cyrus singing .. ed
===
Israel has been distributing gas masks to its citizens over the last two weeks amid fears of reprisals against the Jewish state, following anticipated US military intervention in neighboring Syria.
Syrian officials have repeatedly declared that in the event of a western-led intervention against the regime, they would respond by attacking Israel.
"Israel must provide to all citizens living under its occupation the necessary security equipment, be that gas masks or other items, especially if Israel gets into a war we have no connection with," he said.
Israelis last week scrambled to collect gas masks provided by the state, queuing up sometimes for hours at distribution centers - mostly post offices - across the country.
"We are living under occupation, we have no sovereignty over our borders [sic. referring to Judea, Samaria and the Gaza - ed], and we can't importgas masks," he claimed.
The basis for his claim that the PA is prevented from obtaining gas masksis unclear.
How about a shield from rockets too? ed
===
After warning of the alleged "danger" of increased Jewish prayer at the site, Salah called on Muslims from across Israel - from the Negev and Galilee, Akko and Haifa - to descend on the Temple Mount to prevent the "dangerous mass invasion into Al Aqsa" with their bodies.
In the past, such statements have led the Israeli Police to close off the Temple Mount to Jews, out of concern that Jewish presence at the holy site could be met with Muslim riots, which on Wednesday proved to be true.
"The Temple Mount is the holiest place for the Jewish People, and must be open at any hour to every Jew," said Minister of Construction and Housing, Uri Ariel on Wednesday.
"I intend to continue to support the State of Israel's full sovereignty over the site. This is a non-negotiable issue, with no room for argument."
The Temple Mount is Judaism's holiest site, but Jews are forbidden from holding prayers there due to the presence of an Islamic complex, and against the backdrop of threats of violence by Islamists.
===
Syrian forces that Obama is about to bomb tried in vain to defend a 2000-year-old Christian village from Al-Qaeda/rebel attack. The residents still speak Aramaic, the language of Jesus. Now they are being shelled by White House-backed terrorists and your tax dollars are paying for it.
===
<I have 1049 so-called friends on Facebook, ranging in age from 20 to 65, from dirt poor to even dirtier rich and not one publicly admits to being even vaguely associated with the Liberal Party or its country cousins.
Why is that? Is it be
cause to appear even vaguely right-wing is a public crime, with the mob waiting to tear us, virtually, apart?

Or is it because the saner among us know that once Tony Abbott is sworn in as our 28th prime minister, the world isn't going to end? That apart from the usual bureaucratic corpses strewn along Canberra's Northbourne Avenue, the dismantling of various Labor indulgences and a less hypocritical and schizophrenic approach to immigration, that hospitals aren't going to close, that public education isn't going to evaporate and that Rupert Murdoch isn't going to be given a seat in cabinet. (Oh how the rebels forget Labor's frottage with the Packers.)

And with Abbot's decision to appoint the brilliant Noel Pearson as a personal advisor, there's even the possibility of progress within the minefield of Aboriginal affairs.

And still the Facebook warriors rage, showering their grapeshot, making much noise, but felling no one.>
===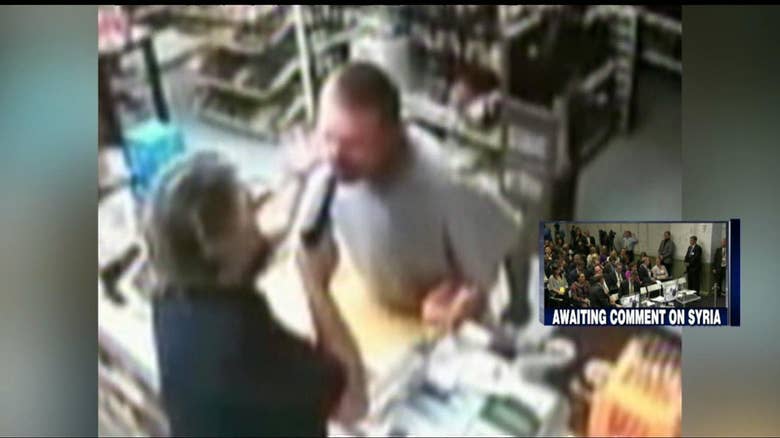 Check out this jaw-dropping video from a liquor store in Marionville, Missouri, where a would-be robber made a very bad decision.


Read more: http://foxnewsinsider.com/2013/09/04/video-iraq-war-vet-jon-alexander-pulls-gun-liquor-store-robber#ixzz2e1QgaRE7
===
The Australian understands the family has instructed lawyers to act on its behalf and possibly seek damages for the financial and psychological impact of the government's response, which was the subject of criticism by royal commissioner Bruce Debelle.
This comes as documents just released under Freedom of Information laws reveal that as of August last year -- two months before the matter was exposed by the opposition in parliament -- the incident was already the subject of a legal claim.
An email from the department's legal unit to a solicitor in the civil litigation section of the Crown Solicitor's Office questions what material should be provided to the Ombudsman, who was conducting a separate investigation.
===
Construction on both will start next year.
The medical school will open in 2016 and the cancer centre in 2017.
The two new buildings will be built next to the $200 million SA Health and Medical Research Institute (SAHMRI) which is now under construction, on land donated by the State Government.
Ms Gillard said the funding was an investment which would attract top researchers to Adelaide.
"This will be the biggest precinct of its type in the Southern Hemisphere," she said.
Premier Jay Weatherill said the precinct would "attract the best and brightest to be part of the South Australian story."
===
But until recently the hidden treasures of the world's biggest cave were a mystery to the rest of the planet.
Explorers have only started venturing into Vietnam's Son Doong cave over the past few years and they've come out the other side with tales of a sprawling, untouched world.
And finally, thrillseeking tourists are joining them.
"The place humbled me and reminded me of how insignificant we really are - there are stalagmites like skyscrapers, jungles, strange animals that no one has even seen before," Ben Mitchell, the first Australian to explore the cave, said of the experience.
The Son Doong was discovered by a local jungle man in the early 1990s, but the steep drop into the mouth of the cave scared locals away. According to lore, the jungle men were afraid of the cave because of the shrill whistling sound made by its fast-flowing underground river.
===
===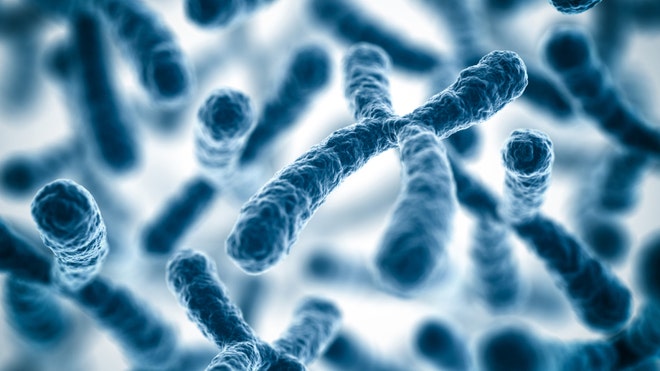 For people with trisomy 21 – more commonly known as Down syndrome – learning and remembering important concepts can be a struggle, since some of their brain's structures do not develop as fully as they should.
But now, researchers may have found a way to reverse the learning deficits associated with Down syndrome, after having discovered a compound that can significantly bolster cognition in mice with a condition very similar to trisomy 21.
"We've been working for some time to characterize the basis for how people with trisomy 21 diverge in development from people without trisomy 21," Roger Reeves, a professor in the McKusick-Nathans Institute of Genetic Medicine at the Johns Hopkins University School of Medicine, told FoxNews.com. "One of the early things we see is that people with Down syndrome have very small cerebellums, which does a lot more things than we used to think it did."
Down syndrome is a condition that occurs when people receive three – rather than the typical two – copies of chromosome 21. Because of this "trisomy," Down syndrome patients have extra copies of the more than 300 genes contained in that chromosome. This leads to a range of symptoms, including mild to moderate intellectual disability, distinct facial features, heart defects and other health problems.
Through previous research, Reeves found that another distinct trait of people with Down syndrome is a cerebellum that's approximately 60 percent of the normal size. In order for this important brain region to grow and form, a small population of cells in the brain must quickly divide and multiply shortly after birth. This cell population requires a specific growth factor known as the sonic hedgehog pathway to stimulate the cells, triggering them to divide.
However, the trisomic cells in people with Down syndrome do not respond as well to this growth factor, stunting the development of the cerebellum – a region of the brain found to be important in cognitive processing and emotional control.
"We thought if we could stimulate these cells a bit at birth, we could make up the deficit," Reeves said.
To test this theory, Reeves and his research team created a series of genetically engineered mice, all of which had extra copies of about half of the genes found in chromosome 21. According to Reeves, this caused the mice to have many of the same characteristics seen in patients with Down syndrome, such as a smaller cerebellum and learning difficulties.
The researchers then injected the mice with a sonic hedgehog pathway agonist, which stimulates the growth factor pathway needed to trigger cerebellum development. The compound was given to the mice just once on the day of birth.
"From that one injection, we were able to normalize the growth of the cerebellum, and they continued to have a structurally normal cerebellum when they grew up," Reeves said.
Going one step further, the researchers conducted a series of behavioral tests on the mice to better understand how normalizing this brain structure would affect their overall performance. One of these tests was the Morris water maze test, an experiment that involves placing the mice in a pool of water and seeing how long it takes them to escape using a platform hidden below the water's surface. The test measures the rodents' spatial learning and memory capabilities, which are primarily controlled by the hippocampus.
"We didn't expect to see any results from that," Reeves said. "We knew that the most potent effects of the growth factor were in the specific cells (in the cerebellum) we were targeting, but it turned out that the mice that got a single shot of this agonist at birth, when tested three months later, they performed just as well as their (unmodified) litter mates in the water maze test."
The sonic hedgehog agonist has yet to be proven effective in humans with Down syndrome, and future research is needed to determine exactly how the injection improved the mice's cognitive abilities and whether or not the agonist has any side effects. But Reeves remains hopeful that these findings could have translational potential.
"We're on the verge of a revolution for expanding the potential of people born with trisomy 21," Reeves said.

Read more: http://www.foxnews.com/health/2013/09/04/undoing-down-syndrome-compound-reverses-learning-deficits-in-mice-with-trisomy/?intcmp=obnetwork#ixzz2e178VOyn
===
A few weeks later, I found myself, together with my colleague Liebe Geft, at a Muslim cemetery in the town of Halabja, amidst the mass graves of Saddam's victims.
What prayer does an Orthodox rabbi say for the victims of poison gas, a crime that breached a red line once thought unthinkable after the Nazi Holocaust?
I could think of no Psalm from King David's lips that could penetrate the utter desolation of the place, for a crime that never should have been, for innocents whose lives should never have been snuffed out.
All I could think about was the reaction of Simon Wiesenthal back in 1988 immediately after the poison gas attack in Iraq. The great Nazi hunter, who lost 89 members of his family in the Holocaust, said these prophetic words to me:
"By doing nothing, the world is making a terrible mistake. Tyrants will interpret our silence and inaction in ways that will come back to haunt us in the future."
We can only imagine how our world would be different today, had a 'coalition of the willing' taken on Saddam, then and there.
At the minimum, we could have avoided two Gulf Wars, the American invasion of Iraq and the loss and pain of so many U.S. soldiers and civilians across the region.
And, had Saddam been held accountable in 1988, today, another heartless tyrant, Bashar Assad, would not have the guts to deploy sarin gas on his fellow Syrian men, women and children.
Without question, President Obama was right to draw a red line when it first became clear a year ago that Assad was deploying North Korean-supplied poison gas in the midst of Syria's unending and deadly civil war.
If America fails to act, we render meaningless all of the 'Never Again' pledges made by political leaders. We will empower Assad to strike again and will certainly increase the odds that his allies in Tehran might crossthe other 'red line'that would soon threatens to menace Israel, Saudi Arabia, and the Gulf States with a nuclear-tipped Armageddon.
Which brings me back to Halabja.
Standing amidst their mass graves the words for a prayer for Halabja's victims finally came to me. They come from the opening words of our High Holy Days sacred Amidah devotion.
On the anniversary of the creation of the world, Jews do not begin with a plea for our families' good health and fortune, nor for Israel's wellbeing. These are the words we say:
This Rosh Hashanah I will repeat the prayer I chanted in Halabja with renewed fervor.
We desperately need a humbled humanity reinvested with a sense of awe of the majesty of this world and with our arrogance tamped down by the knowledge that ultimately each of us will be held accountable by a higher authority that will ask just one question: "Were you your brother's keeper?"

Read more: http://www.foxnews.com/opinion/2013/09/04/universal-prayer-for-rosh-hashanah/?intcmp=HPBucket#ixzz2e17okCe2
===
What would it take to change your religious belief and would you be strong enough to endure physical torture in the name of religion? Listen to the story of pain and sacrifice in the pursuit of freedom and hope, from Reverend Majed El Shafie who converted to Christianity and was tortured for doing so in more ways than one.
===
It's very simple. Scissors cuts paper, paper covers rock, rock crushes lizard, lizard poisons Spock, Spock smashes scissors, scissors decapitates lizard, lizard eats paper, paper disproves Spock, Spock vaporizes rock, and—as it always has—rock crushes scissors
===
===

Holidays and observances[edit]

===
===
===
===