Memory challenged terrorist David Hicks has recovered some forgotten memories and heckled Attorney General Brandis. It follows Obama's divisive effort to release a report into CIA interrogation methods employed against terrorists. It seems as if, in the absence of Snowden or Assange, Obama is trying to engineer jihadist riots.
Collected failed arguments against Hal Colebatch's well researched "Australia's Secret War" has many journalists and academics lying to attack Colebatch. They aren't restrained in their abuse, and bad things could happen to Colebatch from the pile on. Bolt recounts how Australia's greatest historian, Geoffrey Blainey, was taken down by such a pile on in the mid '80s. But, unlike Colebatch, Blainey had said something stupid while getting involved with the culture wars. The lesson of Blainey is that reflexive left wing bigotry must be opposed.
Reflexive left wing bigotry is part of the wider media too. Australia is culturally and ethnically diverse, but that is not reflected in drama, which often features Aboriginals or monochromatic leftwing issues of being gay and afraid to come out, or being accepted for taking drugs. A child died from the left wing belief that drinking unpasteurised milk is desirable. It is Russian Roulette. Also, it is a good idea to be vaccinated. But, there needs to be a way forward. Drama needs to reflect Australian realities and discuss issues relevant to all Australians. There needs to be a lot of drama which has Asian Australian leads tackling issues that every day Australians deal with, being part of a diverse culture, with Greek run glass makers, Asian run small businesses and white trash hate mongers unwilling to work to feed themselves. Maxmum Choppage, to be shown on ABC in the new year, is a start. Set in Cabramatta, but fictionalised. Timothy Ly's brainchild. How the ABC implement it remains to be seen.
Australian, for citizens, is something to be proud of. A cultural asset. So why are there racists wanting to implement constitutional racism to dis-endorse being Australian? Reflexive left wing bigotry. Bill Shorten is promising money Australia does not have. Media are not questioning his honesty. However, his behaviour in government is known. He is not responsible. He endorses racism. Meanwhile Victorian Premier Dan Andrews has broken his first promise, but it won't be the last.
ABC is partisan and
Herald attacks Peta Credilin and Joe Hockey .. and Tony Abbott.
Green ALP policy has meant a tourist was raped in inner Sydney recently, or that three drowned, including a toddler. It means that Australia's car industry will die. But it doesn't mean that the world is better off. It doesn't make it cooler around the world. It doesn't make it better for migrants keen to come to Australia. It doesn't mean that SMH readers are better informed. Instead we have the ludicrous situation where bad news is good for the ALP. Were there truth to Pickering's assertion about Borbidge, I'm sure the ALP in Queensland would have capitalised on it sooner. That they haven't says much.
There was much misogyny surrounding Gillard. Entirely of her making, and her communication chief's style. Obama understands the gravity of the passing of Mandela. His selfie reflects that. Greens assault good manners. ABC asks BBC to whitewash her. Fewer fires means the world is cooling .. and it is! Greenpeace threatens Christmas.
Historical perspectives on this day
In 220, Cao Pi forced Emperor Xian of Han to abdicate the Han Dynasty throne. The Cao Wei empire was established. The Three Kingdoms period began. In 361, Julian the Apostate entered Constantinople as sole Emperor of the Roman Empire. In 630, Muhammad led an army of 10,000 to conquer Mecca. In 969, Byzantine Emperor Nikephoros II Phokas was assassinated by his wife Theophano and her lover, the later Emperor John I Tzimiskes. In 1282, Battle of Orewin Bridge: Llywelyn ap Gruffudd, the last native Prince of Wales, was killed at Cilmeri, near Builth Wells, in mid-Wales. In 1602, a surprise attack by forces under the command of Charles Emmanuel I, Duke of Savoy, and his brother-in-law, Philip III of Spain, was repelled by the citizens of Geneva. (Commemorated annually by the Fête de l'Escalade.) In 1688, Glorious Revolution: James II of England, while trying to flee to France, allegedly threw the Great Seal of the Realm into the River Thames. In 1789. the University of North Carolina was chartered by the North Carolina General Assembly. In 1792, French Revolution: King Louis XVI of France was put on trial for treason by the National Convention.
In 1815, the U.S. Senate created a select committee on finance and a uniform national currency, predecessor of the United States Senate Committee on Finance. In 1816, Indiana became the 19th U.S. state. In 1868, Paraguayan War: Brazilian troops defeated Paraguayan at the Battle of Avay. In 1905, a workers' uprising occurs in Kiev, Ukraine (then part of the Russian Empire), and established the Shuliavka Republic.In 1907, the New Zealand Parliament Buildings were almost completely destroyed by fire. In 1917, World War I: British General Edmund Allenby entered Jerusalem on foot and declared martial law. In 1920, Irish War of Independence: In retaliation for an IRA ambush, British forces burned and looted numerous buildings in Cork city. Many civilians also reported being beaten, shot at, robbed and verbally abused by British forces. In 1925, Roman Catholic papal encyclical Quas Primas introduces the Feast of Christ the King. In 1927, Guangzhou Uprising: Communist Red Guards launched an uprising in Guangzhou, China, taking over most of the city and announcing the formation of a Guangzhou Soviet.
In 1931, Statute of Westminster 1931: The British Parliament established legislative equality between the UK and the Dominions of the Commonwealth—Australia, Canada, Newfoundland, New Zealand, South Africa, and Ireland. In 1934, Bill Wilson, co-founder of Alcoholics Anonymous, took his last drink and entered treatment for the last time.In 1936, Abdication Crisis: Edward VIII's abdication as King of the United Kingdom and the British Dominions beyond the Seas, and Emperor of India, became effective. In 1937, Second Italo–Ethiopian War: Italy left the League of Nations. In 1941, World War II: Germany and Italy declared war on the United States, following the Americans' declaration of war on the Empire of Japan in the wake of the attack on Pearl Harbor. The United States, in turn, declared war on them. Also, World War II: Poland declared war on the Empire of Japan. 1946, the United Nations International Children's Emergency Fund (UNICEF) was established. In 1948, 1948 Arab–Israeli War: The United Nations passed General Assembly Resolution 194, creating a Conciliation Commission to mediate the conflict. In 1958, French Upper Volta and French Dahomey gained self-government from France, becoming the Republic of Upper Volta and the Republic of Dahomey (now Benin), respectively, and joining the French Community. In 1960, French forces cracked down in a violent clash with protesters in French Algeria during a visit by French President Charles de Gaulle. In 1962, Arthur Lucas, convicted of murder, was the last person to be executed in Canada. In 1964, Che Guevara spoke at the United Nations General Assembly in New York, New York. In 1968, The Rolling Stones Rock and Roll Circus, featuring the Rolling Stones, Jethro Tull, the Who, Taj Mahal, Marianne Faithfull, and the Dirty Mac with Yoko Ono, was filmed in Wembley, London.
In 1972, Apollo 17 became the sixth and last Apollo mission to land on the Moon. In 1978, the Lufthansa heist was committed by a group led by Lucchese family associate Jimmy Burke. It was the largest cash robbery ever committed on American soil, at that time. In 1980, the Comprehensive Environmental Response, Compensation, and Liability Act (Superfund) was enacted by the U.S. Congress. In 1981, El Mozote massacre: Armed forces in El Salvador killed an estimated 900 civilians in an anti-guerrilla campaign during the Salvadoran Civil War. In 1990, demonstrations by students and workers across Albania began, which eventually triggered the fall of communism in Albania. In 1993, forty-eight people were killed when a block of the Highland Towers collapsed near Kuala Lumpur, Malaysia. In 1994, First Chechen War: Russian President Boris Yeltsin ordered Russian troops into Chechnya. Also, a bomb exploded on Philippine Airlines Flight 434, en route from Manila, Philippines, to Tokyo, Japan, killing one. The captain was able to safely land the plane. In 1997, the Kyoto Protocol opened for signature. In 1998, Thai Airways Flight 261 crashed near Surat Thani Airport, killing 101. The pilot flying the Thai Airways Airbus A310-300 was thought to have suffered spatial disorientation.
In 2001, the People's Republic of China joined the World Trade Organization. In 2005, the Buncefield Oil Depot caught fire in Hemel Hempstead, England, United Kingdom. In 2005, Cronulla riots: Thousands of Australians demonstrated against ethnic violence resulting in a riot against anyone thought to be Lebanese (and many who are not) in Cronulla, New South Wales, Australia. These were followed up by retaliatory ethnic attacks on Cronulla. In 2006, the International Conference to Review the Global Vision of the Holocaust was opened in Tehran, Iran, by then-president Mahmoud Ahmadinejad; nations such as Israel and the United States expressed concern. In 2006, Felipe Calderón, the President of Mexico, launched a military-led offensive to put down the drug cartel violence in the state of Michoacán. This effort was often regarded as the first event in the Mexican Drug War. In 2007, Insurgency in the Maghreb: Two car bombs exploded in Algiers, Algeria, one near the Supreme Constitutional Court and the other near the offices of the United Nations. In 2008, Bernard Madoff was arrested and charged with securities fraud in a $50 billion Ponzi scheme. In 2012, at least 125 people were killed and up to 200 injured in bombings in the Alawite village of Aqrab, Syria.
===




This column welcomes feedback and criticism. The column is not made up but based on the days events and articles which are then placed in the feed. So they may not have an apparent cohesion they would have had were they made up.




===




For twenty two years I have been responsibly addressing an issue, and I cannot carry on. I am petitioning the Australian Prime Minister Tony Abbott to remedy my distress. I leave it up to him if he chooses to address the issue. Regardless of your opinion of conservative government, the issue is pressing. Please sign my petition at

https://www.change.org/en-AU/petitions/tony-abbott-remedy-the-persecution-of-dd-ball

Or the US President at
https://www.change.org/p/barack-obama-change-this-injustice#
or
https://petitions.whitehouse.gov/petition/change-injustice-faced-david-daniel-ball-after-he-reported-bungled-pedophile-investigation-and/b8mxPWtJ or http://wh.gov/ilXYR
Mr Ball, I will not sign your petition as it will do no good, but I will share your message and ask as many of friends who read it, to share it also. Let us see if we cannot use the power of the internet to spread the word of these infamous killings. As a father and a former soldier, I cannot, could not, justify ignoring this appalling action by the perpetrators, whoever they may;

I thank you Douglas. You are wrong about the petition. Signing it is as worthless and meaningless an act as voting. A stand up guy would know that. - ed



Lorraine Allen Hider I signed the petition ages ago David, with pleasure, nobody knows what it's like until they've been there. Keep heart David take care.
I have begun a
bulletin board
(http://theconservativevoice.freeforums.net)
which will allow greater latitude for members to post and interact. It is not subject to FB policy and so greater range is allowed in posts. Also there are private members rooms in which nothing is censored, except abuse. All welcome, registration is free.
===
Happy birthday and many happy returns to those born on this day, across the years
There are three awaiting your throne. You have your charter. Your chicken is Kiev. You have done your job. They await your orders. Let's party.
Matches
Hatches
Despatches
===
===
Piers Akerman

–

Thursday

,

December

11

,

2014

(

7:10pm

)
Tim Blair

–

Thursday

,

December

11

,

2014

(

4:05am

)
Andrew Bolt

December

11

2014

(1:04pm)
Andrew Bolt

December

11

2014

(11:34am)
Andrew Bolt

December

11

2014

(11:32am)
Andrew Bolt

December

11

2014

(11:07am)
Andrew Bolt

December

11

2014

(9:55am)
Andrew Bolt

December

11

2014

(9:54am)
Andrew Bolt

December

11

2014

(9:01am)
Andrew Bolt

December

11

2014

(8:07am)
Andrew Bolt

December

11

2014

(7:49am)
Andrew Bolt

December

11

2014

(7:30am)
Andrew Bolt

December

11

2014

(6:46am)
Andrew Bolt

December

11

2014

(5:32am)
Andrew Bolt

December

11

2014

(5:23am)
meh, I don't care that much ..
===
smirk
===
===
===
===
===
===
Tim Ly? http://t.co/KiMXS9BI96
— David Daniel Ball (@DaOddBall67) December 11, 2014
===
Is Hicks' memory returning? David Hicks heckles George Brandis at human rights event | SBS News http://t.co/DF4QTB8nh6
— David Daniel Ball (@DaOddBall67) December 11, 2014
===
Guilty. execute the warrants. Greenpeace apologises to people of Peru over Nazca lines stunt http://t.co/Ii8eEYkeSS
— David Daniel Ball (@DaOddBall67) December 11, 2014
===
Oh the humanity .. The Torture Playlist http://t.co/00hxx4TTYc via @MotherJones
— David Daniel Ball (@DaOddBall67) December 11, 2014
===
I got Canadian. What is your inner nationality? on @bitecharge http://t.co/yHXDcOAcZ2
— David Daniel Ball (@DaOddBall67) December 11, 2014
===
Have you heard 'Copyright Briefing 11.12.14' by Malcolm Turnbull on #SoundCloud? https://t.co/2Xf5KeP5TB
— David Daniel Ball (@DaOddBall67) December 11, 2014
===
Spider-Inspired Sensor Detects Vibrations and Speech http://t.co/mF6vYT93pF via @LiveScience
— David Daniel Ball (@DaOddBall67) December 11, 2014
===
please don't kill her .. Bare-legged woman walking through Kabul streets shocks world http://t.co/jzCYX3KxRu via @newscomauHQ
— David Daniel Ball (@DaOddBall67) December 11, 2014
===
Million-year old molluscs Wallerconcha sarae may be ancient survivors http://t.co/aDRKzRrRBc via @newscomauHQ
— David Daniel Ball (@DaOddBall67) December 11, 2014
===
Asthma linked to bed-sharing by toddlers http://t.co/gXpXDLbWLi via @newscomauHQ
— David Daniel Ball (@DaOddBall67) December 11, 2014
===
Mystery deepens over Kalynda's return http://t.co/BnbbVTEjQp via @newscomauHQ
— David Daniel Ball (@DaOddBall67) December 11, 2014
===
'I tucked her insides back in and patched her up' http://t.co/Frg1jZzB0S via @newscomauHQ
— David Daniel Ball (@DaOddBall67) December 11, 2014
===
I hope professor pays all legal costs after losing .. Harvard Professor's $4 food war http://t.co/naUJIpxZRD via @newscomauHQ
— David Daniel Ball (@DaOddBall67) December 11, 2014
===
First lie of Andrews, but not the last. East West Link: Andrews delays releasing contract and business case http://t.co/tljVbWcLrC
— David Daniel Ball (@DaOddBall67) December 11, 2014
===
How did water get to Earth? Probably not from comets, Rosetta probe reveals http://t.co/mYPgjJiXw0 via @newscomauHQ
— David Daniel Ball (@DaOddBall67) December 10, 2014
===
UK Labor MP Simon Danczuk's wife Karen selling boob selfies for £10 on eBay http://t.co/Z947ZR0yUR via @newscomauHQ
— David Daniel Ball (@DaOddBall67) December 10, 2014
===
The Big Bang may have created a mirror universe where time runs backwards http://t.co/5xoX8lZf8A via @newscomauHQ
— David Daniel Ball (@DaOddBall67) December 10, 2014
===
Fairfax at a business meeting .. I hope they brought their gameboys ..Australia may not sign Paris deal http://t.co/N1o4t5Wyfv via @theage
— David Daniel Ball (@DaOddBall67) December 10, 2014
===
Meh, too busy .. Lonely men lose friends when life gets busy: study http://t.co/OKztYAWFTq via @theage
— David Daniel Ball (@DaOddBall67) December 10, 2014
===
Ashram means home .. Children raped and beaten at Mangrove Yoga Ashram http://t.co/3KdoXsyG4c via @newscomauHQ
— David Daniel Ball (@DaOddBall67) December 10, 2014
===
He should have read her messages loudly .. Man writes note telling on 'cheating wife' http://t.co/fkMs1qHv0l via @newscomauHQ
— David Daniel Ball (@DaOddBall67) December 10, 2014
Miranda Devine

–

Wednesday

,

December

11

,

2013

(

10:06am

)
===
Tim Blair

–

Wednesday

,

December

11

,

2013

(

12:41pm

)
===
Tim Blair

–

Wednesday

,

December

11

,

2013

(

10:59am

)
===
Tim Blair

–

Wednesday

,

December

11

,

2013

(

10:55am

)
===
Andrew Bolt

December

11

2013

(1:18pm)
===
Andrew Bolt

December

11

2013

(10:39am)
===
Andrew Bolt

December

11

2013

(10:20am)
===
Andrew Bolt

December

11

2013

(10:12am)
===
Andrew Bolt

December

11

2013

(9:50am)
===
Andrew Bolt

December

11

2013

(9:48am)
===
Andrew Bolt

December

11

2013

(9:17am)
===
Andrew Bolt

December

11

2013

(8:58am)
===
Andrew Bolt

December

11

2013

(8:48am)
===
Andrew Bolt

December

11

2013

(8:35am)
===
Andrew Bolt

December

11

2013

(7:15am)
===
Andrew Bolt

December

11

2013

(6:52am)
===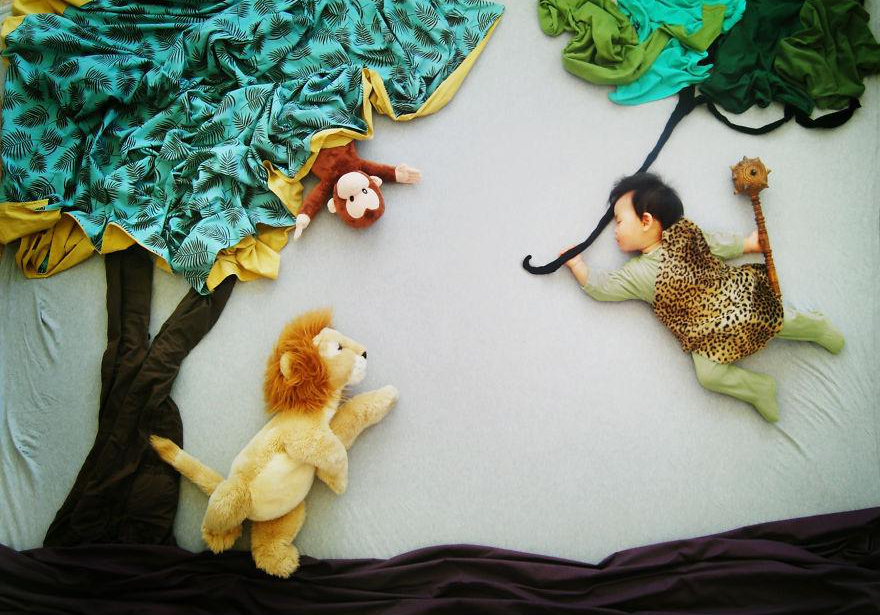 ===
4 her
===
"The LORD your God will raise up for you a prophet like me from among you, from your fellow Israelites. You must listen to him."Deuteronomy 18:15 NIV
===