Piers Akerman is very upbeat in his assessment of the combined best efforts of the ABC and Fairfax to shred the relationship Australia enjoys with Indonesia. I'm glad Piers is well, he has had health problems recently. He always focuses on the issues at hand. The tragedy of some 1500 known deaths by drowning from ALP 'compassion' must not be ignored or repeated. But Indonesian legislators cannot ignore constituents who might punish them for not taking a hard line stance on alleged liberties. Australians should expect more from their dollars than the ABC delivers. Media Watch takes an incredible line on an ALP shadow minister having sex with a constituent that isn't his wife. They feel he should enjoy more anonymity for his private choices. Tellingly, said member already disagreed with the Media Watch position.
The Media Watch stance on Reese, questions posted in Tim Blair's posts, raises questions about the media response into my issue regarding the death of school boy Hamidur Rahman. After I told Tripodi's office of media interest, they backed off. Apparently, it was enough for Tripodi to tell a story to have the public interest story squashed. The questions can be quite illustrative on a range of media issues, from reporting on Indonesia, through reporting on Global Warming. The implied corruption is worth examining through a royal commission.
Bob Ellis predicts Mr Abbott will step down as PM before Christmas. UN climate delegates accused of enjoying themselves. Their enjoyment is reportedly public, not army regulation private. But we won't ever know for sure because of the assumed Media Watch position on the issue. Last November saw 2630 illegal arrivals on 43 boats. Under Liberals, now, we have some 200 on four boats. That means people smugglers have less profit and fewer people are drowning. This is viewed by Fairfax as a loss.
Free speech means more than calling Obama a liar. It involves saying how Obama lied and giving him opportunity to fix his problems. We have free speech. Obama has failed to address his problems. We must not assume the Media Watch position and reward him for his lies, we must call him to account, or step aside.
===
Hatches
Matches
Despatches
Piers Akerman

–

Thursday

,

November

21

,

2013

(

8:31pm

)
Tim Blair

–

Friday

,

November

22

,

2013

(

6:57am

)
C'mon England Cricketers! You are in Australia, but you don't have to play like Australians.
— David Daniel Ball (@DaOddBall67) November 22, 2013
===
Tim Blair

–

Friday

,

November

22

,

2013

(

5:27am

)
Tim Blair

–

Friday

,

November

22

,

2013

(

4:30am

)
Tim Blair

–

Friday

,

November

22

,

2013

(

4:16am

)
Tim Blair

–

Friday

,

November

22

,

2013

(

4:12am

)
Tim Blair

–

Thursday

,

November

21

,

2013

(

7:51pm

)
Andrew Bolt

November

22

2013

(4:28pm)
Andrew Bolt

November

22

2013

(4:22pm)
Andrew Bolt

November

22

2013

(3:00pm)
Andrew Bolt

November

22

2013

(10:33am)
Andrew Bolt

November

22

2013

(9:43am)
Andrew Bolt

November

22

2013

(9:12am)
Andrew Bolt

November

22

2013

(8:57am)
Andrew Bolt

November

22

2013

(8:32am)
Andrew Bolt

November

22

2013

(8:02am)
Andrew Bolt

November

22

2013

(7:11am)
Andrew Bolt

November

22

2013

(6:15am)
Andrew Bolt

November

22

2013

(5:12am)
Andy Trieu
Hey guys, a zombie movie I worked on last year is having it's premier at Dendy Cinemas Canberra, Thursday 28th. If ur in town and wanna join, pm me for details. Cheers!
#theatreofthedead
===
I'm angry. Marvin the Martian angry. I'm really becoming quite irate with GIO. I've contacted personal injury lawyers. They haven't returned my call yet, so if you know any feel free to suggest them. - ed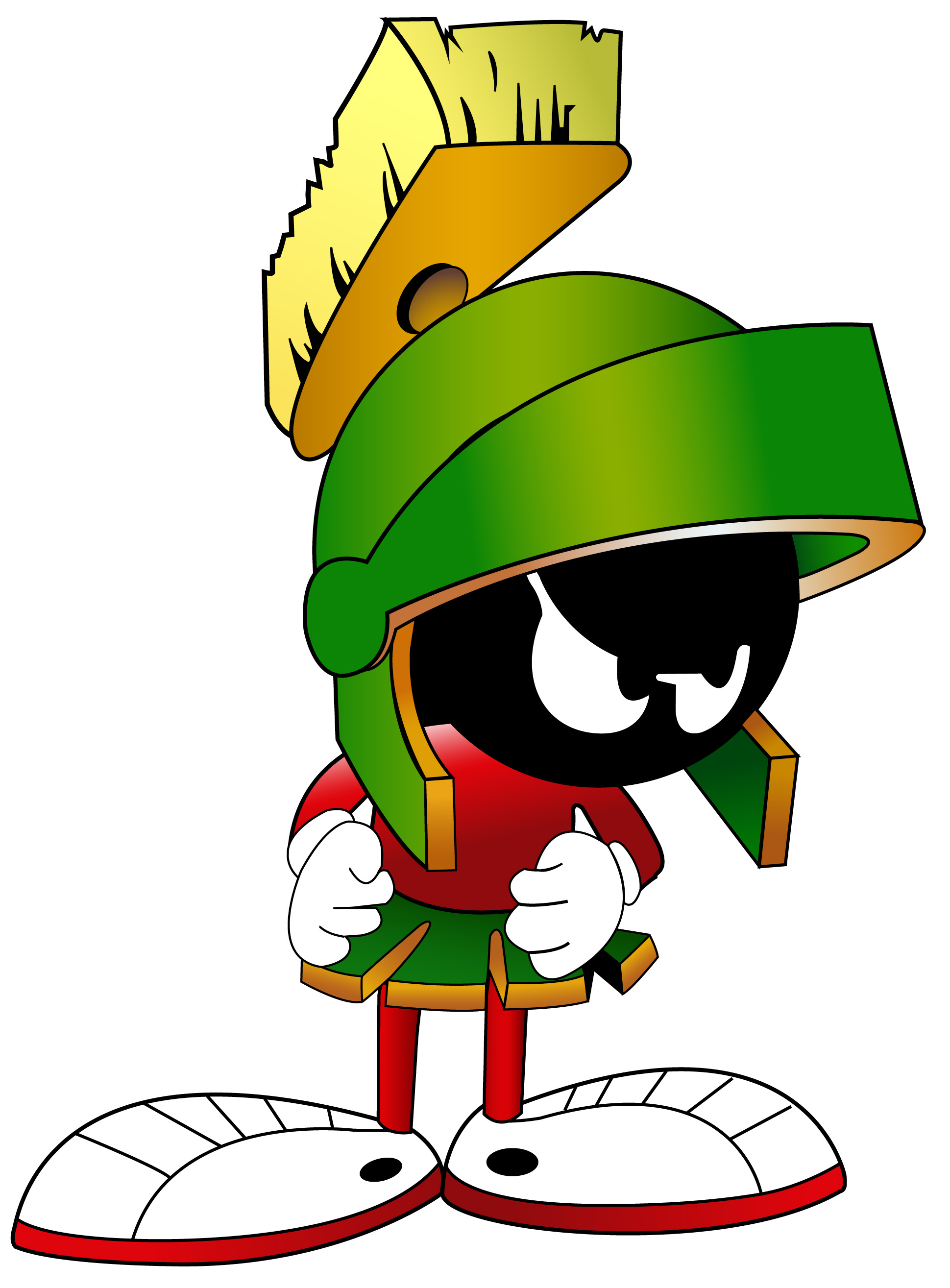 ===
http://www.theage.com.au/lifestyle/beauty/not-very-photogenic-then-give-squinching-a-go-20131122-2y09j.html
Is this from the Age's political reporter? - ed
===
Nebraska
A beautiful sunset greeted
Brendon Lindsey
and myself back in 2010 after we got skunked on my first ever storm chase. The beauty of the plains glowed and provided a different reward than the one we were after. The next two days found me seeing shelf clouds and tornadoes in Oklahoma.
===
Sydney Intercultural Film Festival
Awards Night
===
Insert a flat joke here...
===
===
Aprille Love
Thanks so much to Pete from the BASE WAREHOUSE for kindly donating $5,000 to our charity event!!! For all your party and event hire needs! Visit
www.thebasewarehouse.com.au
===
list sentiments are running high will do maximum damage to foreign relations with Australia and potentially risks Australian lives if security co-operation is halted.
Oh, well, whatever it takes to humiliate Abbott, right?>
http://www.afr.com/p/blogs/christopher_joye/abc_has_compromised_public_interest_mTS4P4NusdEYYHrWX9GN8H
Competing issues here. People want a long, high quality of life. People want to sell something that people want. Juice is a kind of sugar pill, and the placebo works. But as a religious experience, it is empty. - ed
===
=
This custom designed handmade Round Brilliant Cut Diamond Engagement Ring features a Baguette Diamond channel set band providing a striking contrast between the brilliant cut of the round diamond and the elegant step cuts in the band......This design has a matching Baguette Diamond channel set wedding ring
— at Diamond Imports.
===
Just keep opposing, Bill - more revenue for the government, more uncertainty for businesses in the meantime.>
http://www.canberratimes.com.au/federal-politics/political-news/bill-to-repeal-carbon-tax-clears-one-hurdle-but-senate-vote-looms-20131121-2xyq9.html
===
===
Holocaust Memorial, Bratislava
===
"Sorry don't get it done, Dude."
JOHN WAYNE
adjusting
Ricky Nelson
's hat on the set of Rio Bravo.
===
===
"He was given authority, glory, and sovereign power.' -
The Bible Series
Vote 'The Bible' for People's Choice Outstanding TV Miniseries here:
http://bit.ly/17b5w9z
===
===
The Burmese government & some from the National League for Democracy party have banded together to reject this week's United Nations General Assembly draft resolution that urges Burma to grant the
#Rohingya
citizenship.
"Even if anyone pre
ssured us, we will not give citizenship to those who are not qualified," presidential spokesperson Ye Htut said on Facebook. A spokesman for Suu Kyi's National League for Democracy party, Nyan Win, also criticized the resolution: "Even the United Nations is interfering in Myanmar's internal affairs," he said.
http://www.washingtonpost.com/world/asia_pacific/government-says-myanmar-wont-bend-to-un-pressure-over-ethnic-rohingya-citizenship/2013/11/21/af20821e-52ad-11e3-9ee6-2580086d8254_story.html
Sarah Palin
Here's yet another example of why I wrote "Good Tidings and Great Joy." A national humanist organization (read: Angry Atheists Armed with an Attorney – with a Scrooge Complex!) threatened to sue a school because students participated in Franklin Graham's Samaritan's Purse's "Operation Christmas Child," a beautiful program that distributes gifts for children in need. (My family has been honored to
work in this worthy cause with the Grahams, including their mission's work in Haiti). It's appalling that ANYONE would be so cold hearted as to object to such a merciful program that gives Christmas gifts to poor kids. But this is what we're up against, friends! Thank goodness good folks in Colorado wouldn't back down to this bullying tactic aimed at small schools that don't have enough financial resources for defense in a legal battle. Parents and students creatively defied the atheist Scrooges by holding their Operation Christmas Child gift box collection just right outside on a public sidewalk outside school grounds where their rights were protected. Go Colorado! Scrooges: put that in your pipe...

Here's the article about this:
http://www.foxnews.com/opinion/2013/11/21/kids-parents-fight-back-after-humanist-group-threatens-another-school-over/
===
Which of the eleven Doctors are you?
Take
Anglophenia
's personality quiz and find out:
http://bbc.in/HZx3PP
===
===
===
Jesus looked at them and said, 'With man this is impossible, but with God all things are possible (Matthew 19:26 NIV)
Are you facing something today that seems impossible? With man it may be, but with God, ALL things are possible. If you seem to be in an impossible situation, get "with God!" Sometimes it's so easy to focus on our problems and try to solve them in our own strength. But remember that the battle belongs to the Lord. He has a plan for your victory. He has a plan to give you a way out. He is making the things that seem impossible, possible. You can trust Him today. The Bible says that He has plans for your good, not for evil, to give you a future and a hope. Start believing and confessing today.God bless you.
===
Matt Granz
Just watched the chase scene from Bullitt for the umpteenth billionth time in my life, and I have to say it's still the greatest car chase scene ever made... even with the insane route through SF and the way the cars are endlessly shifting gears, it is still the best. An added bonus now that it's so old, is seeing the city as it once was and all the old cars... too cool!
===
===
===
===
===
===
===
===
===
===
===
===
===
lemongrass marinade for chicken. For this particular batch of 4kg of chicken I used 3 sticks of lemongrass, finely chopped, 10 pairs of kaffir lime leaves, 3 big cloves of garlic & half a teaspoon of turmeric. That all then goes into a food processor to finely chop even more. Then when its added to the chicken I add 1 tablespoon of brown sugar, 2 tablespoon of salt & massage it into the chicken. You can lessen the salt & use oyster sauce & msg, but I chose not to, to keep with a gluten free, preservative free, allergy free recipe
===
"Of course, journalists are permitted to produce pure poppycock if the media outlet they are associated with has no objection to publishing it, or to leading its readers astray.
So the claptrap that Friedman inflicts on his readers is not really a valid reason for his dismissal by the NYT – which has given ample indication that not only does it have no objection to leading its readers astray, but when it comes to Israel, it has a strong interest in doing so.
With stunning gall, he writes: "Iran has lied and cheated its way to the precipice of building a bomb, and without tough economic sanctions – sanctions that President Obama engineered.... Iran would not be at the negotiating table."


Sanctions that Obama engineered? Really? One can only wonder whether Friedman is counting on his readers' total ignorance or total amnesia. Or whether he is suffering from them himself.

In fact the Obama administration was one of the greatest obstacles to the sanctions that brought the Iranians to the table, virtually coerced to do so by pressure from Congress (and even some Europeans)." - Martin Sherman

Continued…..http://www.jpost.com/Opinion/Columnists/Into-the-fray-Fire-Friedman-forthwith-332630
===
===
===
===
http://www.israpundit.com/archives/63591758
===
===
===
Dr. Kedar's knowledge of Arabic allows him to understand the nuances of what the Palestinians are actually saying. We would say these people speak with 'forked tongue.'
===
===
Have you seen the Art that is coming out of Judea & Samaria?
The 1st online Boutique showcasing Art from
Judea & Samaria.
Take a look...www.bkatom.co.il
*
Revenue from sales are reinvested into an existing campaign which strengthens the Jewish people's rights to the Land of Israel through Commerce.
TEST YOUR LUCK - Monthly Give-A-Way
Enter to win a FREE PRINT.
1:
Click Here
2: Enter your Email Address
3: Wait to see if you have Won.
Over 300 unique works to select from.
Boutique Katom
showcases and sells unique works of art created by artists from Judea & Samaria. The Boutique is an extension of a "buy local" campaign (Dapei Katom; dkatom.co.il) which promotes more than 2000 businesses from Judea & Samaria. Revenue from the Boutique is reinvested into this local campaign so when one from Miami purchases a painting from Shilo, a cafe in Efrat benefits.
This online store, the brainchild of Gedaliah and Elisheva Blum, is where you can buy superb works of art from Jewish artists residing in Judea & Samaria. The motto of Boutique Katom is, "Bring Yesha into your home."
"Yesha," is the acronym for Yehuda and Shomron (Judea and Samaria).
Your support for the Jewish People in its indigenous homeland is essential for the Peace & Security of Israel.
Donations are great and essential, but this, we are not asking. Instead, your purchase provides the same results. So take a bit of Yesha into Your Home while supporting our communities.
Boutique Katom; Bringing Yesha into your Home
www.bkatom.co.il
Support@bkatom.co.il
===
Thank you for caring about Israel. Here is a new tool we have developed for people like you to stay up-to-date with important videos with the latest news in Israel.
Sign Up Here
!
Must-Watch- This might be the most powerful clip you ever see.
International law is on Israel's side. Watch the video to understand why!
This must be one of the best video presentations that clearly explains international law and the legal case for Israel and Israel's presence in Judea and Samaria. Definitely watch this to have a better understanding of international law so you can talk about Israel's situation intelligently with others.
This gripping page-turner takes historical fiction to a new level as it explores the life of one of the most significant and enigmatic leaders in world history: Herod the Great. From the corridors of power in Jerusalem and Rome to the farms and fields of the simple folk trying to survive in turbulent times, you will get a real sense of time and place from one of the most important chapters in hostory. You will also meet all the most significan characters form that time, including the Caesars, Jerusalem's High Priest and Sages, Anthony and Cleopatra, and more. But behind it all is Herod. Herod the proud. Herod the builder. Herod the muderer. Herod the Roman puppet. Herod the schemer. Herod the Great.
Join our mission - Click here to make a tax-deductible donation to help us grow our network to reach hundreds of thousands of people to make a difference for Israel.
===
• Iranian embassy bomber identified as a Palestinian.
• Gaza energy shortage reaches crisis level.
• How are Israeli and Iranian reporters getting along in Geneva?
The IDNS is a daily roundup of everything you need to know about how the media is covering Israel, all in one place for easy reference, delivered directly to your inbox every morning. Want to receive weekly Bias Alerts?

Manage your subscriptions

. Please tell your friends to

learn more and sign up here

.
Join more than 150,000 people demanding fair media coverage. HonestReporting was formed in 2000 to respond to unfair coverage against Israel in the wake of the second Intifada. Since then, it's prompted hundreds of corrections and retractions. Stay informed on all media issues by signing up to

HR's weekly bias alert emails

.
===
Hi everyone! Here's the MichelleMalkin.com newsletter for November 21st. Enjoy!
Just when you thought the Obama administration couldn't antagonize America any further, along comes Education Secretary Arne Duncan...
First off, President Obama had a call Monday to discuss why HealthCare.gov was rolled out with square wheels and broken axles. Fittingly enough, the call was glitch-plagued...
More From the Right Side of the Web
And ... Our Hate Tweet of the Day
That's the best he's got? He's losing his edge.
===