Politicians' pay is big at the moment in the press. Obama is collecting his pay check while he has shut the government down and impeded the public. There is debate about Liberal Party people collecting expenses from parties like weddings. Peter Slipper, the disgraced former MP, has said that he feels the wedding fees are like his driving rorts. To put them in context, Slipper is accused of using driver dockets as cash for items he didn't legally get. While the weddings and expenses things people are getting excited about is related to the kinds of things that politicians do when they network. In fact, the expenses claims may be technically legitimate, but are being repaid because they look bad. But what Slipper is accused of is theft. But somehow every single ALP equivalent is somehow excused .. they are supposed to look bad. But the truth as I see it is wider. Politicians that are paid too much are paid too much if they are paid at all. But politicians that are good can not be paid enough. Imagine the $billions of back pay owed to Peter Costello. Things are looking better in the economy with Abbott in charge. We could not pay a single ALP member enough to get them to vote responsibly a few months ago. Maybe we can't pay them (the ALP to be responsible) enough now, either.
I don't know how I will be able to produce these columns in the short term. I have sewage/flood issues. I'm also weeks away from defaulting on my home loan. All I can say is, I'm clean .. even the tax office admits that .. and I want justice for Hamidur Rahman and for the Campbelltown PAHS bungled pedophile investigation to be .. investigated.
===
Hatches
Happy birthday and many happy returns
William Tan
,
Nicole Rohde
and
Michael Mvp Pham
. Born on the same day, across the years, along with
1515
–
Margaret Douglas
, English wife of
Matthew Stewart, 4th Earl of Lennox
(d. 1578)
1585
–
Heinrich Schütz
, German composer (d. 1672)
1676
–
Benito Jerónimo Feijóo y Montenegro
, Spanish monk and scholar (d. 1764)
1834
–
Walter Kittredge
, American composer (d. 1905)
1920
–
Frank Herbert
, American author (d. 1986)
1939
–
Paul Hogan
, Australian actor
1943
–
Chevy Chase
, American comedian and actor
1943 –
R. L. Stine
, American author, screenwriter, and producer
1949 –
Sigourney Weaver
, American actress
1968 –
Emily Procter
, American actress
1970 –
Matt Damon
, American actor, screenwriter, and producer
1985
–
Bruno Mars
, American singer-songwriter, producer, and actor
1997
–
Bella Thorne
, American actress, singer, and dancer
Matches
314
–
Roman Emperor
Licinius
is defeated by his colleague
Constantine I
at the
Battle of Cibalae
, and loses his European territories.
451
– At
Chalcedon
, a city of
Bithynia
in
Asia Minor
, the first session of the
Council of Chalcedon
begins (ends on November 1).
1480
–
Great standing on the Ugra river
, a standoff between the forces of
Akhmat Khan
,
Khan
of the
Great Horde
, and the
Grand Duke
Ivan III
of
Russia
, which results in the retreat of the
Tataro-Mongols
and the eventual disintegration of the Horde.
1806
–
Napoleonic Wars
: Forces of the
British Empire
lay siege to the port of
Boulogne
in
France
by using
Congreve rockets
, invented by
Sir William Congreve
.
1829
–
Rail transport
:
Stephenson
's
The Rocket
wins
The Rainhill Trials
.
1856
– The
Second Opium War
between several western powers and
China
begins with the
Arrow Incident
on the
Pearl River
.
1860
–
Telegraph line
between
Los Angeles
and
San Francisco
opens.
1871
– Four major fires break out on the shores of
Lake Michigan
in
Chicago
,
Peshtigo, Wisconsin
,
Holland, Michigan
, and
Manistee, Michigan
including the
Great Chicago Fire
, and the much deadlier
Peshtigo Fire
.
1895
–
Eulmi incident
-
Queen Min of Joseon
, the last
empress
of
Korea
, is assassinated and her corpse burnt by Japanese infiltrators inside
Gyeongbok Palace
.
1956
–
New York Yankees
's
Don Larsen
pitched the only
perfect game
in a
World Series
; one of only 21 perfect games in
MLB
history.
1962
–
Spiegel scandal
:
Der Spiegel
publishes the article
"Bedingt abwehrbereit"
(
"Conditionally prepared for defense"
) about a
NATO
manoeuvre called "Fallex 62", which uncovered the sorry state of the
Bundeswehr
(Germany's army) facing the
communist
threat from the east at the time. The magazine is soon accused of
treason
.
1967
– Guerrilla leader
Che Guevara
and his men are captured in
Bolivia
.
1970
– Vietnam War: In
Paris
, a
Communist
delegation rejects US President
Richard Nixon
's October 7 peace proposal as "a manoeuvre to deceive world opinion".
1973
–
Yom Kippur War
: Gabi Amir's armored
brigade
attacks Egyptian occupied positions on the Israeli side of the
Suez Canal
, in hope of driving them away. The attack fails, and over 150 Israeli tanks are destroyed.
Despatches
976
–
Helen of Zadar
1931
–
John Monash
, Australian engineer and general (b. 1865)
===
===
Andrew Bolt

October

08

2013

(4:02pm)
===
Andrew Bolt

October

08

2013

(3:41pm)
===
Andrew Bolt

October

08

2013

(1:30pm)
===
Andrew Bolt

October

08

2013

(11:54am)
===
Andrew Bolt

October

08

2013

(9:48am)
===
Andrew Bolt

October

08

2013

(9:07am)
===
Andrew Bolt

October

08

2013

(9:00am)
===
Andrew Bolt

October

08

2013

(8:29am)
===
Andrew Bolt

October

08

2013

(7:49am)
===
Andrew Bolt

October

08

2013

(6:50am)
===
Andrew Bolt

October

08

2013

(6:32am)
===
Andrew Bolt

October

08

2013

(6:15am)
===
Andrew Bolt

October

08

2013

(5:22am)
===
Andrew Bolt

October

08

2013

(12:05am)
===
Andrew Bolt

October

07

2013

(6:33pm)
===
===
===
Yehuda Avner..
JPost..
First published 07 October 09..
Succot, 1936. The newly appointed German consul-general to Jerusalem, Herr Walter Doehl, stood at his office window hung with an extravagantly tasseled swastika banner, and gazed with curiosity at the sight of clusters of bearded Jews, all draped in prayer shawls and resplendent in the styles and furs of late-medieval Poland, entering and exiting a ramshackle foliage-thatched booth on the other side of the Street of the Prophets where his legation was situated, each clutching what seemed to him to be a lemon and a palm frond.
"It's one of their festivals - Tabernacles," explained the man by his side, in an almost unintelligible guttural German. "They're coming from their synagogues for schnapps. And they wave those things around when they pray for rain."
The man was Ludwig Buchalter, chief of the Nazi Party in the German Colony - a pastoral, red-tiled roofed Jerusalem neighborhood, built by the messianic Templers and studded with monumental stone buildings, statuesque pine trees and picturesque alleyways. Though he had never set foot in Germany in his life, Buchalter looked every bit a Bavarian burgher. The skull of his moon-shaped face was shaved, and beneath his bulbous nose drooped a Hindenburg mustache. He was wearing a short, leather-buttoned, olive-green jacket with rounded lapels, to which a swastika badge was pinned.
That day, he was also sporting a Nazi armband. In making this first call on the new German consul-general he wanted to show off his impeccable National Socialist credentials with their subliminal message that he, Herr Buchalter, was largely responsible for Herr Doehl's appointment to Jerusalem. For months he had been exhorting the Foreign Ministry in Berlin to get rid of the incumbent, a Dr. Heinrich Wolff, because "he is married to a woman of Semitic origin."
No wonder he was so thrilled at finally being able converse with a fellow Nazi in authority concerning the party's goings-on in the German Colony. And how proud he was to be standing there in that opulent room, with its brass chandelier that hung low from the domed, lofty ceiling, bringing out the shine in the waxed black-and-white tiled floor, and the brilliant hues of the ceremonial Nazi flag draped on the desk next to the silver-framed portrait of a smiling Adolf Hitler shaking hands with an adoring Walter Doehl.
In fact, Buchalter was so elated that when he took his leave he executed a cracking click of the heels, a perfectly rigid straight-armed salute and a fervently loud "Heil Hitler," almost colliding as he swung about with the next caller - a Dr. Werner Senator.
===
That's a pretty accurate record right?
The headline of this article is accurate
Look, I know the author of the one-state solution article and I can tell you he's been pushing this drivel for at least 35 years. People in Israel don't want to be turned into a repressive Sharia state from a flourishing country a model of prosperity and one of the highest world ratings of happiness.
I might mention that Israel won every war and has a far stronger army. It is even the great Arab hope for bashing Iran and an ally of Egypt and Jordan!
So what is this nonsense?
I remember an evening when I was invited to a couple that were well-known anti-Israel activists.
We had pleasant enough conversation until late in the evening when I thought we had agreed on a West Bank- Gaza state living alongside Israel. Then the guy said, "But of course Israel will not be allowed to remain as a state."
You can tell what your opponents really think if you listen to them. If you doubt that you should listen some time to what Palestinians say. I've been doing that for decades.
But of course this is nonsense. And in fact it is an endorsement of de facto genocide—make no mistake about it.
What is true, though, is a changing atmosphere. The Democratic Convention rejected by a majority vote that Jerusalem is the capital of Israel (It also voted by a majority against G-d).
Now a lot of administration officials, including Vice-President Joe Biden, are speaking at J Street. You should understand that this not a liberal, pro-peace group but an organization created by a former Arab lobbyist to destroy Israel, or at least support for it. among the American people and especially Jewish community and Congress.
It's called argument through blackmail. Can you imagine what massacres there would be? How about a one-state army commanded by Palestinian Arab generals? Jews who most of the Arabs hate and revile being reduced to the status of minority Christians in the Middle East. Can this be advocated by anyone serious? Nobody but a fool or liar (probably the latter) could advocate such a thing,
And Israel has had nothing to do with the Afghan Taliban, the Iran-Iraq war, al-Qaida,'the Egyptian revolution, the Tunisian revolution, and the Syrian civil war.
The Obama Administration denied Jackson's words at the time but since then has proven them. Even an Egyptian government makes no difference if it wants to fight terrorism and preserve the peace treaty rather than the opposite policy.
But then why has the Obama Adminstration kept enthusiastic support from AIPAC? Because of the strategic situation. The prince is the prince and Israel hopes that one day--it hopes in vain--that Obama will act against Iran.
But just for three more years.
===
A military concept of arrogance swept Israel's leadership forty years ago. It required a heroic performance by the IDF to snatch victory from the jaws of oblivion during the 1973 Yom Kippur War.
A geo-political concept of a peace-driven Middle East — the 1993 Oslo Accord and its derivative, the Two State Solution — swept Israel's leadership twenty years ago. It has been trounced systematically by the terror/war-driven imploding Arab Street.
A demographic concept of doom — dismissing the prospect of massive Jewish immigration to the Land of Israel and projecting an Arab majority there — was defied 116 years ago and 65 years ago, respectively, by Theodore Herzl, who established the Zionist Congress and David Ben Gurion, who established the Jewish State.
===
After rejecting the neoconservative policies of George W. Bush following his ill-fated wars in Iraq and Afghanistan, the foreign-policy herd rushed to embrace the Obama Doctrine. America would now choose not to wield its military power to influence world conflicts – particularly in the Middle East. In many ways, we chose not to have a foreign policy, choosing instead to focus on domestic considerations in the wake of a debilitating recession.
Obama's problem is that he did too good of a job delegitimizing his newly discovered bellicosity. He has hemmed himself in, which explains why he continued to scrap and revise battle plans and while his senior advisors issue a cacophony of policy directives that have left the American public bitterly divided over plans to prevent mass slaughter. It also explains why he leapt at the chance Russian President Vladimir Putin offered, however slim, to get him out of his jam with a Congress that wasn't likely to grant him the authorization he sought.
No matter what happens now in Syria, Obama appears to understand that he cannot ignore some simple realities that were previously derided as neoconservative issues. Al Qaeda, its affiliate groups, and the violent Islamist ideologies that drive them, are not dead and are not receding. The democracy deficit in the Middle East will continue to spawn instability. Autocrats and strongmen with weapons of mass destruction still pose a grave danger. Iran, an unflinching ally of the Syrian regime, has remained on a belligerent course, despite intermittent attempts at cosmetic change.
In Washington, as conversations with legislators, congressional staffers, civil servants, State Department officials, and other foreign-policy professionals over the last few weeks have made clear, there remains a deep and abiding desire to meet and overcome all of these challenges. Admittedly, many foreign-policy hands feel hamstrung by America's financial burdens. And some feel that the volatility of the region in recent years, accelerated by the Arab Spring, has presented too many difficulties to tackle.
But it is nevertheless clear to a silent but growing group of practitioners that Washington sorely lacks a comfortable framework through which these and other policy challenges can be processed and understood. Few are brave enough to revisit neoconservatism in Obama's Washington, yet it's not hard to recognize that the Obama Doctrine has failed. Washington seeks a centrist approach to these challenges. Washington seeks a neocentrism.
===
===
===
===
===
===
===
===
===
===
Rabbi Ovadia Yosef: Photos from a Great Man's Life
===
"The continuation of settlement construction is the main obstacle to the success of the peace process," the PLO leadership said in a statement that completely ignored the calls for jihad by several Palestinian terror groups.
At the negotiations, the Palestinian Authority representatives are talking about the establishment of a Palestinian state along the pre-1967 lines, namely the West Bank, Gaza Strip and east Jerusalem.
But the voices coming out of the Gaza Strip's various terror groups are talking about preparations to "liberate all Palestine, from the river to the sea."
Since the resumption of the peace talks about two months ago, these groups, including Hamas and Islamic Jihad, have repeatedly announced that Palestinian Authority President Mahmoud Abbas does not have a mandate from Palestinians to make any concessions to Israel.
"Hamas's eyes are set on the liberation of Jerusalem and the prisoners," declared Abu Obaida, spokesman for Hamas's armed wing, Izaddin al-Kassam. "Our hearts are set on Lod, Ramle, Al-Majdal [Ashkelon] and other all the villages in occupied Palestine."
Abu Obaida said that his group, which consists of several thousand militiamen, possesses "strategic weapons" that would be used against Israel.
Another terror group, the Unification Brigade, announced this week that its men were also preparing for jihad against Israel. The group is affiliated with the Popular Resistance Committees, an alliance of various terror organizations operating in the Gaza Strip.
Members of Fatah's armed wing, Aqsa Martyrs Brigades, have also come out against the ongoing peace talks with Israel. Leaflets published by the group in the West Bank and Gaza Strip in the past few weeks have affirmed its commitment to the armed struggle against Israel as the only option to "achieving Palestinian aspirations and rights."
These terror groups are not lacking in weapons and motivation to engage in another round of violence with Israel.
Despite the security restrictions imposed by the Egyptians in Sinai and the demolition of more than 300 tunnels, these terror groups have managed to find other ways to smuggle more weapons into the Gaza Strip.
Palestinians in the Gaza Strip say that some of these groups are armed with anti-aircraft missiles and long-range missiles capable of reaching Tel Aviv and even further north.
The preparations for war coincide with public opinion polls that show that a majority of Palestinians anticipate a third intifada if the peace talks fail.
One poll showed that 58% of Palestinians predict the outbreak of a new intifada if the talks collapse.
Another survey indicated that more than 70% of Palestinians believe that the armed struggle against Israel remains the only option to "liberating all Palestine."
===
With no military threat, Iran has no incentive to stop its nuclear progress. Iran might well conclude that the sanctions could disappear in the course of endless rounds of diplomacy. No one in Israel seeks war, but a central tenet of its own defense doctrine is that Israel cannot depend on any external power to deal with existential security threats.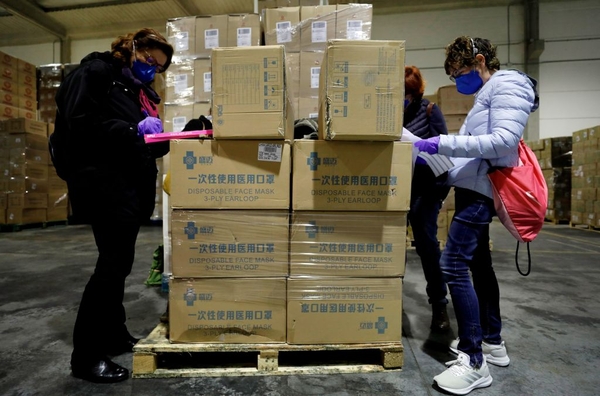 Iran conducts test launches of its long-range Shahab-3 missiles, in 2008.
First, the speech reintroduces a credible military threat and aims it squarely at the Islamic Republic.
This notice is important as deterrence against Iran has waned significantly since August, when President Barack Obama hesitantly climbed down from his commitment to carry out a military strike on Iran's ally, the Syrian regime, over its use of chemical weapons to massacre civilians.
A diminished threat of military force leaves diplomatic efforts with Iran almost no chance of success: it leaves Iran with virtually no incentive to stop its nuclear progress, despite the painful economic sanctions it faces.
With no military threat, Iran might well conclude that the sanctions could disappear in the course of endless rounds of diplomacy, in which skilled Iranian negotiators would succeed in getting some of the sanctions lifted while giving up very little in return.
===
Even Kenya?>
http://londonregionalpressoffice.blogspot.com.au/2013/10/barak-obama-hussein-ii-born-in-kenya-in.html
===
Current Gallery on all Photographs
Please click on below link:
https://www.facebook.com/groups/307958525882739/photos/

Jewellery & Gemstone Gallery

Colour your world with gemstones !

A Gallery of Jewellery, Diamond News,Gems & Gemology promoted bywww.diamondimports.com.au
===
How many times have you, as a Jeweler or Lapidary said that it would be so great if the consumers truly understood just how difficult and time consuming the process is of getting a piece of Jewelry from the Mine to the piece of Jewelry in your store...
"Sharing the Rough" is a documentary that aims to do just that! ...and YOU can assure that it happens!!!!
The project will document the process of mining a gem - cutting a gem - designing a piece of jewelry to present that gem to the market - and the actual production of the piece of j
ewelry.
YOUR Donation on their Indiegogo Funding Page is crucial to seeing this project happen...and you have several funding options with some really great PERKS!
BUT - if you do nothing more than coming in at the $30 or $50 level - insuring that you will get a copy of this film when it is produced...PLEASE - do just THAT!
Imagine the value! If you are hosting a "Colored Gem Roundtable" at your Jewelry Store or Lapidary Club and could include a private viewing of this dramatic film documenting the journey of a gem to its final destination as a piece of jewelry.
===
Goodbye Blue Sky
This morning I awoke to the news saying that a fire had broken out under the western span of the Bay Bridge... I knew immediately what happened. A photographer wanted to make an epic image out of an already epic location and decided to "spin wool" in the dry grass hillside under the bridge. Spinning wool, is a term used for spinning fire around and over your head, using homema
de tools that allow sparks to fly while you spin the fiery object around you... it looks cool, but is something to be careful with. This particular person wasn't and now a whole community of Photographers is looking to be the ones who pay the price for this one individual's actions, and lack of thought on a high risk fire danger day. It was already a risky ordeal to jaywalk a quarter of a mile up an on-ramp to the bridge and then pay no heed to the several warning signs saying Government Property and Keep Out. Then the trek down was not necessarily dangerous, but not safe either... loose shards of metal adorn the ground, and cliffs with straight drop offs are the things to look out for while shooting. Not too many people were coming down to this spot when my friend Steve and I first went down. Steve had studied the area for over a year and was being very cautious, and once he told me, I pushed him hard to go, and so we did. We were scared out of our minds, keeping in touch by cell phone and hoping against hope not to get busted. Steve asked if he could post his photo first, and I rightly agreed. He immediately had over 10,000 views on Flickr and went from being somewhat known for his immense skills to very well known. When I posted four days later the excitement had all but died. I continued to visit this location, and so did many other photographers. It got to the point that this spot was so commonplace (even photographers from as far away as Europe had started making the trek and getting the shot) that I took 12 photographers at one time down the hillside to shoot this scene. Still, even though more commonplace, it was amazing and special to me, listening and feeling the rumble of the cars passing by while the city seemed so calm and peaceful from this vantage point. I was hoping to return. My skills as a photographer have grown and I wanted to get a certain shot from the beach below for a possible calendar I want to make. That hope now seems to have been dashed. The island security will no doubt go bananas after this event, and probably even fence off the area. Fines will become part of the landscape of getting caught, and it will be many years before anyone is able to get back under the bridge if ever. This and government shutdowns of many of our most beautiful lands has me feeling a little down today.

This marks the possible end of an era.
===
http://www.smh.com.au/federal-politics/political-news/claim-of-australian-threat-to-west-papuans-in-bali-consulate-protest-20131007-2v4cg.html
===


Read more: http://www.dailymail.co.uk/femail/article-2236578/As-Suzi-Quatro-blasts-raunchy-modern-popstars-Julie-Burchill-responds-Selling-pop-sex-Well-started-Suzi-old-hypocrite.html#ixzz2h7EauUPH
Follow us: @MailOnline on Twitter | DailyMail on Facebook
Lol, it isn't the Wowsers who are complaining. For precisely the reason you give, I am ambivalent. The people complaining are ones who once profited.
===
Allen West
What is happening in Washington state? First two blacks attack and beat a World War II combat Veteran to death and now another one of America's combat Veterans has been stabbed to death. Could SPC Geike have been Obama's son? Does Obama feel compassion and need to make a press conference out of this tragedy? I suppose the killing of Army SPC Geike just does not fit the president or the liberal media's race-baiting agenda. One has to wonder what the headlines would be if things were reversed? Hate crime, damn right it is. A bunch of losers hating on honorable Americans, but that is the new order in Obama's realm.
===
This is an absolute disgrace by the Yarra City Council. Fleecing ratepayers to fund a discredited doomsday alarmist.
http://m.theaustralian.com.au/news/ratepayers-may-pay-for-tim-flannery-climate-council/story-e6frg6n6-1226734337554
===
And the ALP begged her to intervene .. on their behalf .. ed
===
( Guy ) : Voici la fleur la plus étrange que j'ai eu à publier. Il ne s'agit pas d'une chevelure mais d'une " Fleur de cactée " ...
( Photo de : source inconnue )
Not an Andy Warhol top view .. I think .. ed
===
Get the sticker:
http://www.theteaparty.net/keepcalm/
A great reminder during this
#Shutdown
. Just stay conservative, folks!
Maybe buy a few and mail them to your legislators?
===
Saleha Mohamed Alam, Queen of Brunei
Come on everyone We all know that's the face of a true HANGOVER ! She is desperate for a burger and Advil ...note crown just a tad askew
===
projects. (I tried, once, but didn't make my goal.) There are sites which will let you keep a lower percentage of the cash, if you don't reach your target goal, too. Wiser, in my observation to keep something, rather than nothing >
===
4 her
===
But for the 7.5 people who somehow managed to miss the past 34 years of bad faith and horrible behavior from the mullahs, here is Rouhani bragging about how he gulled the Americans into believing Iran was suspending its nuclear program during talks in 2003 when it actually sped up development.>
http://www.youtube.com/watch?v=q6-gJ1zI3D4
But for the 7.5 people who somehow managed to miss the past 34 years of bad faith and horrible behavior from the mullahs, here is Rouhani bragging about how he gulled the Americans into believing Iran was suspending its nuclear program during talks in 2003 when it actually sped up development.>
http://www.youtube.com/watch?v=q6-gJ1zI3D4
===
http://exm.nr/16MSj75
and shutting down the 100% privately owned Mount Vernon>
http://bit.ly/1b02OS5
===
In a video clip now gaining fresh attention as the international community seeks to assess his credibility, Iran's President Hassan Rouhani bragged on Iranian state television just four months ago that he and the regime utterly flouted a 2003 agreement with the IAEA in which it promised to suspend all uranium enrichment and certain other nuclear activities.
===
JTA — When Rina Attias phoned to say that she was trapped with terrorists inside Nairobi's Westgate mall, her husband Albert replied with a short instruction: Hang up right now.
===
In a marked change in emphasis from a speech at the same podium four years ago, Prime Minister Benjamin Netanyahu on Sunday voiced doubt over the possibility of a two-state solution, citing the Palestinian leadership's refusal to recognize Israel as a Jewish state.
===
If moderate Islam is like the Iranian President .. then this is true. - ed
===
===
===
Rangers will be on duty to enforce the ban. In fact, the personnel and resources required to shut down the ocean will probably cost more than keeping it open. Brilliant.
This is governing by temper-tantrum.

It is on par with the government's ham-fisted attempts to close the DC WWII Memorial, an open-air public monument that is normally accessible 24 hours a day. By accessible I mean, you walk up to it. When you have finished reflecting, you then walk away from it.

At least that Memorial is an actual structure, with some kind of perimeter that can be fenced off. Florida Bay is the ocean. How, pray tell, do you "close" 1,100 square miles of ocean? Why would one even need to do so?
Leave it to this administration to try to close an ocean...
===
An Ohio daycare employee has been arrested after police say she raped an infant — and even captured it on video.
===
http://facebook.com/theblaze
===
===
Timothy Ly
Wrapping up on one long exhaustive shoot with sum flexing! #nutinbutagthing#backinthekungfugame
— with Carlos Miguel Oviedo-Melendez.
===
We LOVE this song, based on a verse from the Torah when the one above tells Avraham that he is giving the land of Israel to him and his descendants. And what a beautiful video:) Enjoy!
We started in Israel, and we are back home in Israel! In between Jews were expelled by nations across the globe. Watch this to learn some of Jewish history.
Wow, what a beautiful and spiritual song to listen to. Below is the translation of Tehilim/Psalm 23:
A psalm of David. The LORD is my shepherd, I lack nothing. He makes me lie down in green pastures, he leads me beside quiet waters, he refreshes my soul. He guides me along the right paths for his name's sake. Even though I walk through the darkest valley, I will fear no evil, for you are with me; your rod and your staff, they comfort me. You prepare a table before me in the presence of my enemies. You anoint my head with oil; my cup overflows. Surely your goodness and love will follow me all the days of my life, and I will dwell in the house of the LORD forever.
Thank you for caring about Israel. Here is a new tool we have developed for people like you to stay up-to-date with important videos with the latest news in Israel.
Sign Up Here
!
Must-Watch- This might be the most powerful clip you ever see.
International law is on Israel's side. Watch the video to understand why!
This must be one of the best video presentations that clearly explains international law and the legal case for Israel and Israel's presence in Judea and Samaria. Definitely watch this to have a better understanding of international law so you can talk about Israel's situation intelligently with others.
What a unique honey dish! People will want to ooh and aah over it whenever they see it! The pomegranate form (a classic Jewish decorative motif) has been decorated with 24K gold plating in places, as well as numerous highlights of iridescent enamel and Amber crystals.
Join our mission - Click here to make a tax-deductible donation to help us grow our network to reach hundreds of thousands of people to make a difference for Israel.
===
• New Egyptian clashes; 51 killed.
• Monitors begin destroying Syrian chemical equipment.
• Assad using mass starvation as tactic.
The IDNS is a daily roundup of everything you need to know about how the media is covering Israel, all in one place for easy reference, delivered directly to your inbox every morning. Want to receive weekly Bias Alerts?

Manage your subscriptions

. Please tell your friends to

learn more and sign up here

.
Join more than 150,000 people demanding fair media coverage. HonestReporting was formed in 2000 to respond to unfair coverage against Israel in the wake of the second Intifada. Since then, it's prompted hundreds of corrections and retractions. Stay informed on all media issues by signing up to

HR's weekly bias alert emails

.
===
Hi everyone! Here's the MichelleMalkin.com newsletter for October 7th. Enjoy!
As if the nail had not been driven into California's coffin enough, along come a raft of new open-borders goodies for illegal aliens...
Just when you thought it couldn't get more ridiculous than attempting to close off the ocean, this comes along...
The prescient Mark Steyn recently wrote: "One would not be altogether surprised to find the feds stringing yellow police tape along the Rio Grande, the 49th parallel, and the Atlantic and Pacific coasts, if only to keep Americans in rather than anybody else out"...
More From the Right Side of the Web
And ... Our Hate Tweet of the Day
Well, at least those guys agree about the "terrorist" part.
===
===