The name of Jonathan Pollard is not widely known. He is not a normal person, although he has a history of excessive drug use that many consider normal. He worked as an analyst in the US defence community and they failed in their duty of care to properly supervise him. They were clearly aware of his character flaws. He married a woman who seemed to benefit from his espionage. It is known he dealt with Israel, and suspected he dealt with others too. He pled guilty to espionage with Israel and was sentenced to life in prison. Even after Snowden, the US government has claimed Pollard's activity was worse. Parts of Pollard's wikipedia biography seems inflated to make him appear to be a bad person. Someone has posted that his camp activity as a sixteen year old was the worst order of trouble making. Regardless, Pollard has been jailed since 1987. Repeated requests for clemency have been denied. Several efforts of prisoner swaps have failed. Israel denied Pollard was an agent until 1998, when they admitted he was an agent in their Bureau for Scientific Relations. Most recently, Obama offered to release Pollard to Israel as part of his demand Israel release terrorists who had killed from prison for peace. Israel has complied, but Pollard refused to be linked with a prisoner swap. Earlier this year, Israel asked for Pollard to be released. Parole could have been granted so long as the State Department chose not to interfere. Instead, at the parole hearing, State Department chose to browbeat Pollard and smoked the possibility. Obama has lied about his deal for peace. Obama used Holder to prosecute his lie. Even if Pollard is a hopeless case as a drug user, it is wrong for the US government to keep him any longer. He can do no more damage. Those who failed to adequately supervise him have long retired. Set Pollard free.
Such criminal activity as which keeps Pollard jailed exists wherever there is bureaucracy abusing power. Like the Green activists who have taken farm land and livelihoods from farmers. Jo Nova provids an example of Peter Spencer who bought land to farm, but which the Greens have prevented him from farming or selling, bankrupting him.
Such criminal mendacity Obama exercises over Pollard is seen elsewhere in Obama's behaviour too. When he was in Queensland recently he was briefed on the Great Barrier Reef, which is prospering despite hysterical claims. After being briefed, Obama added to the hysterical claims. Obama clearly did so for his domestic audience at the expense of his hosts. He has lost Congress, and so now will flip flop his way to bargain for power through division. He is the great divider.
HRC President Triggs is unreliable on the stand before a court. So her position is untenable. Laurie Oakes is no better in his abuse he employs in lieu of argument.
Historical perspective on this day
In 498, after the death of Anastasius II, Symmachus was elected Pope in the Lateran Palace, while Laurentius was elected Pope in Santa Maria Maggiore. In 845, the first King of all Brittany, Nominoe, defeated the Frankish king Charles the Bald at the Battle of Ballon near Redon. In 1307, Pope Clement V issued the papal bull Pastoralis Praeeminentiae which instructed all Christian monarchs in Europe to arrest all Templars and seize their assets. In 1574, Discovery of the Juan Fernández Islands off Chile. In 1635, Dutch colonial forces on Taiwan launched a pacification campaign against native villages, resulting in Dutch control of the middle and south of the island. In 1718, off the coast of North Carolina, British pirate Edward Teach (best known as "Blackbeard") was killed in battle with a boarding party led by Royal Navy Lieutenant Robert Maynard.
In 1812, War of 1812: Seventeen Indiana Rangers were killed at the Battle of Wild Cat Creek. In 1837, Canadian journalist and politician William Lyon Mackenzie called for a rebellion against the United Kingdom in his essay "To the People of Upper Canada", published in his newspaper The Constitution. In 1858, Denver, Colorado, was founded. In 1864, American Civil War: Sherman's March to the Sea: Confederate General John Bell Hood invaded Tennessee in an unsuccessful attempt to draw Union General William T. Sherman from Georgia. In 1869, in Dumbarton, Scotland, the clipper Cutty Sark was launched and was one of the last clippers ever built, and the only one still surviving today.
In 1908, the Congress of Manastir established the Albanian alphabet. In 1928, the premier performance of Ravel's Boléro took place in Paris. In 1931, Al-Mina'a SC established in Iraq. In 1935, the China Clipper, the first plane to offer commercial transpacific air service, took off from Alameda, California, for its first commercial flight. It reached its destination, Manila, a week later. In 1940, World War II: Following the initial Italian invasion, Greek troops counterattacked into Italian-occupied Albania and captured Korytsa. In 1942, World War II: Battle of Stalingrad: General Friedrich Paulus sent Adolf Hitler a telegram saying that the German 6th Army was surrounded. In 1943, World War II: Cairo Conference: U.S. President Franklin D. Roosevelt, British Prime Minister Winston Churchill, and Chinese Premier Chiang Kai-shek met in Cairo, Egypt, to discuss ways to defeat Japan. Also, Lebanon gained independence from France.
In 1954, The Humane Society of the United States was founded. In 1963, in Dallas, Texas, US President John F. Kennedy was assassinated and Texas Governor John Connally was seriously wounded. Suspect Lee Harvey Oswald was later captured and charged with the murder of both the President and police officer J. D. Tippit. Oswald was shot two days later by Jack Ruby while in police custody. In 1967, UN Security Council Resolution 242 was adopted, establishing a set of the principles aimed at guiding negotiations for an Arab–Israeli peace settlement. In 1973, the Italian Fascist organization Ordine Nuovo is disbanded. In 1974, the United Nations General Assembly granted the Palestine Liberation Organization observer status. In 1975, Juan Carlos was declared King of Spain following the death of Francisco Franco. In 1977, British Airways inaugurated a regular London to New York City supersonic Concorde service.
In 1986, Mike Tyson defeated Trevor Berbick to become youngest Heavyweight champion in boxing history. In 1987, two Chicago television stations were hijacked by an unknown pirate dressed as Max Headroom. In 1988, in Palmdale, California, the first prototype B-2 Spirit stealth bomber was revealed. In 1989, in West Beirut, a bomb exploded near the motorcade of Lebanese President René Moawad, killing him. In 1990, British Prime Minister Margaret Thatcher withdrew from the Conservative Party leadership election, confirming the end of her premiership. In 1995, Toy Story was released as the first feature-length film created completely using computer-generated imagery. In 2002, in Nigeria, more than 100 people were killed at an attack aimed at the contestants of the Miss World contest. In 2003, Baghdad DHL attempted shootdown incident: Shortly after takeoff, a DHL Express cargo plane was struck on the left wing by a surface-to-air missile and forced to land. In 2004, the Orange Revolution began in Ukraine, resulting from the presidential elections. In 2005, Angela Merkel becomes the first female Chancellor of Germany. In 2012 ceasefire began between Hamas in the Gaza Strip and Israel after eight days of violence and 150 deaths.
Piers Akerman is very upbeat in his assessment of the combined best efforts of the ABC and Fairfax to shred the relationship Australia enjoys with Indonesia. I'm glad Piers is well, he has had health problems recently. He always focuses on the issues at hand. The tragedy of some 1500 known deaths by drowning from ALP 'compassion' must not be ignored or repeated. But Indonesian legislators cannot ignore constituents who might punish them for not taking a hard line stance on alleged liberties. Australians should expect more from their dollars than the ABC delivers. Media Watch takes an incredible line on an ALP shadow minister having sex with a constituent that isn't his wife. They feel he should enjoy more anonymity for his private choices. Tellingly, said member already disagreed with the Media Watch position.
The Media Watch stance on Reese, questions posted in Tim Blair's posts, raises questions about the media response into my issue regarding the death of school boy Hamidur Rahman. After I told Tripodi's office of media interest, they backed off. Apparently, it was enough for Tripodi to tell a story to have the public interest story squashed. The questions can be quite illustrative on a range of media issues, from reporting on Indonesia, through reporting on Global Warming. The implied corruption is worth examining through a royal commission.
Bob Ellis predicts Mr Abbott will step down as PM before Christmas. UN climate delegates accused of enjoying themselves. Their enjoyment is reportedly public, not army regulation private. But we won't ever know for sure because of the assumed Media Watch position on the issue. Last November saw 2630 illegal arrivals on 43 boats. Under Liberals, now, we have some 200 on four boats. That means people smugglers have less profit and fewer people are drowning. This is viewed by Fairfax as a loss.
Free speech means more than calling Obama a liar. It involves saying how Obama lied and giving him opportunity to fix his problems. We have free speech. Obama has failed to address his problems. We must not assume the Media Watch position and reward him for his lies, we must call him to account, or step aside.
===
This column welcomes feedback and criticism. The column is not made up but based on the days events and articles which are then placed in the feed. So they may not have an apparent cohesion they would have had were they made up.
===
For twenty two years I have been responsibly addressing an issue, and I cannot carry on. I am petitioning the Australian Prime Minister Tony Abbott to remedy my distress. I leave it up to him if he chooses to address the issue. Regardless of your opinion of conservative government, the issue is pressing. Please sign my petition at
https://www.change.org/en-AU/petitions/tony-abbott-remedy-the-persecution-of-dd-ball

Or the US President at
https://www.change.org/p/barack-obama-change-this-injustice#
or
https://petitions.whitehouse.gov/petition/change-injustice-faced-david-daniel-ball-after-he-reported-bungled-pedophile-investigation-and/b8mxPWtJ or http://wh.gov/ilXYR
Mr Ball, I will not sign your petition as it will do no good, but I will share your message and ask as many of friends who read it, to share it also. Let us see if we cannot use the power of the internet to spread the word of these infamous killings. As a father and a former soldier, I cannot, could not, justify ignoring this appalling action by the perpetrators, whoever they may;

I thank you Douglas. You are wrong about the petition. Signing it is as worthless and meaningless an act as voting. A stand up guy would know that. - ed

Lorraine Allen Hider I signed the petition ages ago David, with pleasure, nobody knows what it's like until they've been there. Keep heart David take care.
I have begun a
bulletin board
(http://theconservativevoice.freeforums.net)
which will allow greater latitude for members to post and interact. It is not subject to FB policy and so greater range is allowed in posts. Also there are private members rooms in which nothing is censored, except abuse. All welcome, registration is free.
===
We have a boarding party. Winnebago seems perfect. The boys from Brazil are coming. There will be peace. Don't protest. Let's party.
Matches
Hatches
Despatches
===
2014
===
Tim Blair

–

Saturday

,

November

22

,

2014

(

2:40pm

)
Tim Blair

–

Saturday

,

November

22

,

2014

(

1:37pm

)
Tim Blair

–

Saturday

,

November

22

,

2014

(

11:38am

)
Andrew Bolt

November

22

2014

(8:25am)
Andrew Bolt

November

22

2014

(8:16am)
Andrew Bolt

November

22

2014

(8:10am)
Andrew Bolt

November

22

2014

(7:48am)
Andrew Bolt

November

22

2014

(7:46am)
Andrew Bolt

November

22

2014

(7:40am)
Andrew Bolt

November

22

2014

(7:18am)
Andrew Bolt

November

22

2014

(7:05am)
Andrew Bolt

November

22

2014

(6:35am)
Andrew Bolt

November

22

2014

(5:30am)
Andrew Bolt

November

22

2014

(12:52am)
===
===
"Today Israel is powerless to influence the hearts of our Arab neighbors. But we can influence their minds. We can deter them from attacking us.
The actions set forth above:
asset seizure,

revenue seizure and
citizenship/residency abrogation for terrorists and their dependents

are steps that Israel can take today, despite the hostile international climate." - Caroline Glick
===
===
===
Photo: Beijing Duck Pizza .. http://t.co/FMCnsnsu1d
— David Daniel Ball (@DaOddBall67) November 22, 2014
===
I've heard some Christians from China say that unofficially, the government now allows Christian public servants http://t.co/Gia9O592mW
— David Daniel Ball (@DaOddBall67) November 22, 2014
===
Man accidentally burns father-in-law to death in industrial oven http://t.co/A9gKo1pG1f via @newscomauHQ
— David Daniel Ball (@DaOddBall67) November 22, 2014
===
Except terrorism is ok to some .. Fat costs us nearly as much as terrorism http://t.co/nLQ5DcIjGL via @newscomauHQ
— David Daniel Ball (@DaOddBall67) November 22, 2014
===
The secrets to the Aldi's phenomenal success http://t.co/DvBViD3z1D via @newscomauHQ
— David Daniel Ball (@DaOddBall67) November 22, 2014
===
Photo: hair today. gone tomorrow http://t.co/LGm313o9xg
— David Daniel Ball (@DaOddBall67) November 22, 2014
===
Photo: A great barrier reef .. http://t.co/XZ1xaUPSCu
— David Daniel Ball (@DaOddBall67) November 22, 2014
===
Diamonds are a girls best friend http://t.co/Jyfca6wV7s via @newscomauHQ
— David Daniel Ball (@DaOddBall67) November 21, 2014
===
Ex-beauty queen on meth charges http://t.co/k0DNvBfGMK via @newscomauHQ
— David Daniel Ball (@DaOddBall67) November 21, 2014
===
Naked couple having sex in their car causes traffic chaos as drivers become gawkers http://t.co/zBx5SCtkVt via @newscomauHQ
— David Daniel Ball (@DaOddBall67) November 21, 2014
===
Obama lied about peace terms and parole .. Pollard's parole plastering http://t.co/D5r4tVepJ6
— David Daniel Ball (@DaOddBall67) November 21, 2014
===
A rare 10cm-long tapeworm lived in a man's brain for four years before being detected http://t.co/l08dt3U3Fq via @newscomauHQ
— David Daniel Ball (@DaOddBall67) November 21, 2014
===
Robin O'Neill charged with murdering Steven Lott and his son Jamis after calling off their engage... http://t.co/ol4SZBc4KX via @newscomauHQ
— David Daniel Ball (@DaOddBall67) November 21, 2014
===
Mark Scott talks down to Malcolm Turnbull http://t.co/U4SFsmTvRd
— David Daniel Ball (@DaOddBall67) November 21, 2014
===
I'm angry. Marvin the Martian angry. I'm really becoming quite irate with GIO. I've contacted personal injury lawyers. They haven't returned my call yet, so if you know any feel free to suggest them. - ed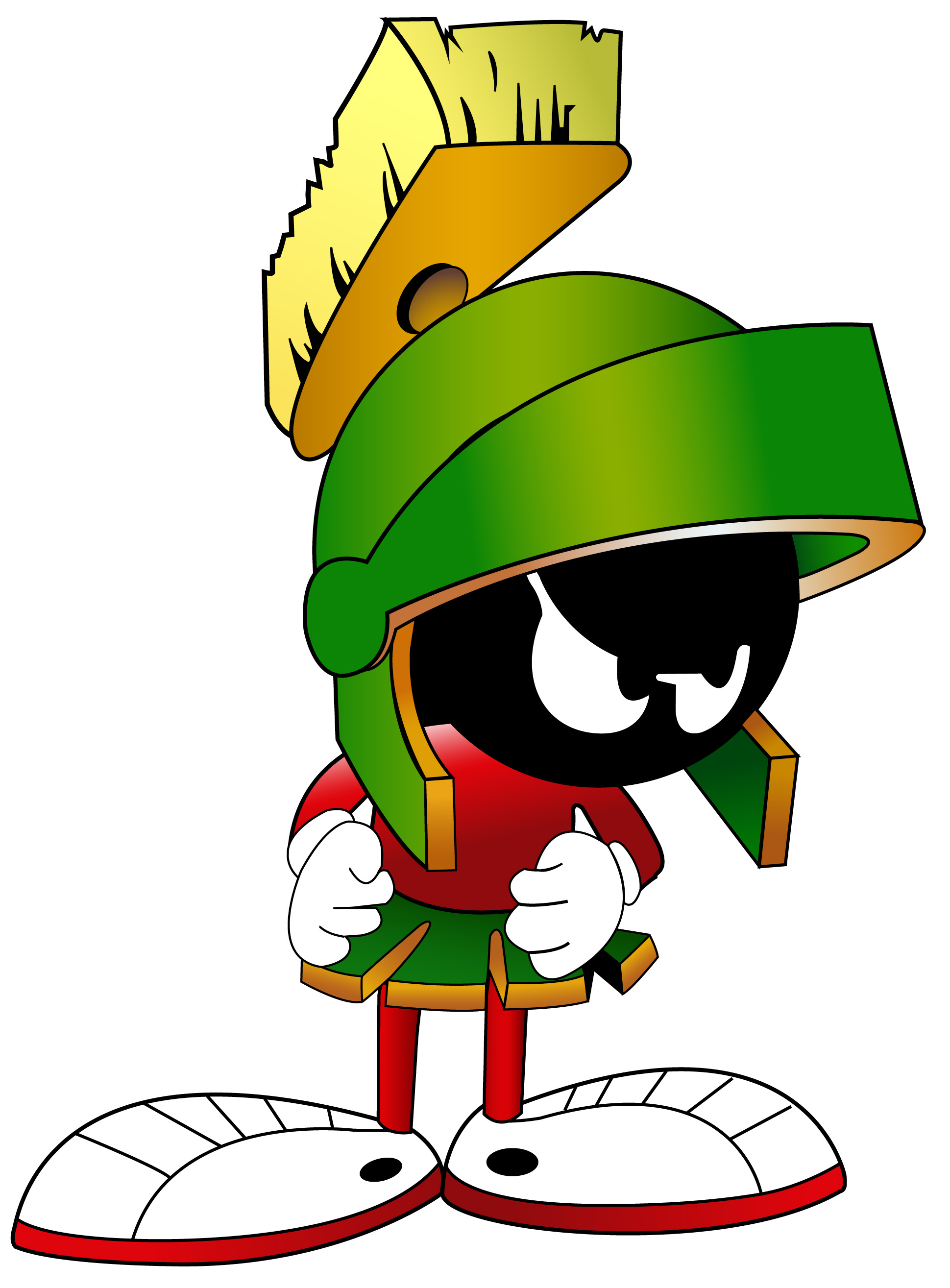 ===
http://www.theage.com.au/lifestyle/beauty/not-very-photogenic-then-give-squinching-a-go-20131122-2y09j.html
Is this from the Age's political reporter? - ed
===
The Burmese government & some from the National League for Democracy party have banded together to reject this week's United Nations General Assembly draft resolution that urges Burma to grant the
#Rohingya
citizenship.
"Even if anyone pre
ssured us, we will not give citizenship to those who are not qualified," presidential spokesperson Ye Htut said on Facebook. A spokesman for Suu Kyi's National League for Democracy party, Nyan Win, also criticized the resolution: "Even the United Nations is interfering in Myanmar's internal affairs," he said.
http://www.washingtonpost.com/world/asia_pacific/government-says-myanmar-wont-bend-to-un-pressure-over-ethnic-rohingya-citizenship/2013/11/21/af20821e-52ad-11e3-9ee6-2580086d8254_story.html
===
===
===
===
===